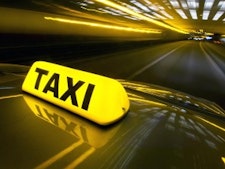 Return Airport Transfers
Take out the stress from your stag do abroad so you can focus on the good times. So long before you leave British soil we'll have all your transfers arranged. When you touch down at Alicante Airport you can rest easy, safe in the knowledge that you'll be getting whisked away to your accommodation by your driver, no trouble!
There's no risk of getting lost, no worrying about carrying luggage onto public transport, instead you can sit back and let your driver get you to your hotel, ready for your stag to start!
And when it's time to head home? The Stag Company will be on hand to help get you back to the airport in one piece. Something you're gonna appreciate when you've got one hell of a Benidorm hangover!