Local information
Average pint cost: £1.50 - £3.00
Weekend from: £129
Great for:
Everything was so easy, from first booking to when we got there. All very friendly and helpful. I would definitely use again! 5 stars
- Simon young
We take the pressure off you
Newcastle doesn't need an introduction: as the party capital of the North East, a Newcastle stag weekend certainly won't disappoint!
Recommended activities in Newcastle
Build your own stag weekend
Let our experts take the hassle away!
Get a quote now!
View Packages
Newcastle stag weekend packages
View Accommodation
Newcastle Accommodation Examples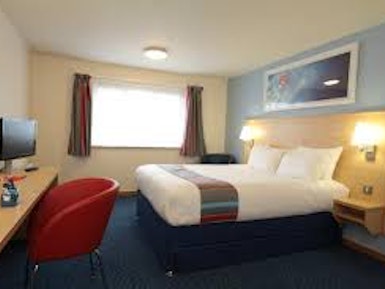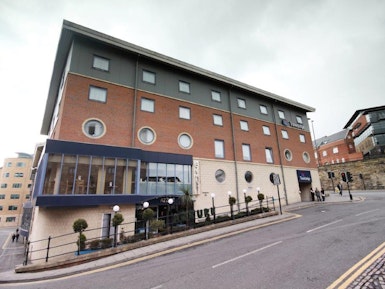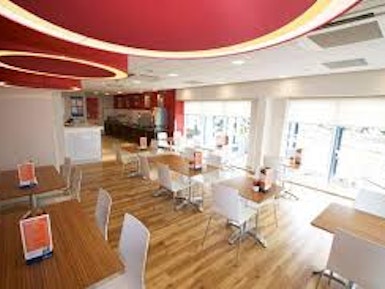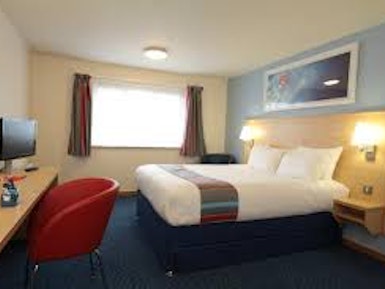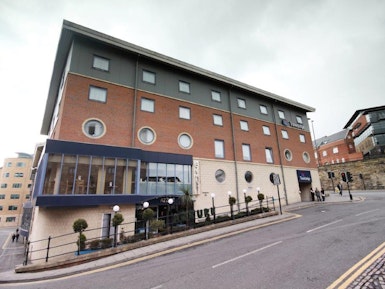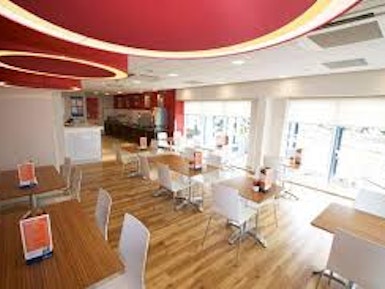 ---
Important information
Check in time
15:00
Check out time
12:00
Parking facilities
There is a limited number of pre-pay car parking available at this hotel. If you wish to book a space you will need to do so directly with the hotel on 0871 984 6164. If you do not wish to pre book you are able to pay on arrival. There are 93 spaces available on a first come first served basis.. There is a 1.8 metre height limit at this car park making it unsuitable for minibuses and coaches.
Disabled Facilities
yes
Travelodge Newcastle Central
Overview
For a great budget break and a hotel that's right in the middle of everything, the Newcastle Central Travelodge is a top choice for your stag do. Right on your doorstep is all the entertainment you'll need, with all the bustling bars, restaurants and clubs within walking distance. You're not short for food options here; the hotel has a Bar Café serving classic British dishes such as fish and chips, pie and mash, juicy burgers and Chicago Town pizza for a reasonable price. They also sell a delicious all-you-can-eat breakfast buffet in the morning, comprised of both hot and cold items, in addition to a variety of juices.
Each spacious room is en suite and contains everything you need to make it a comfortable and enjoyable stay, including a kettle, flat-screen TV and complimentary toiletries. The hotel has recently been updated with a fresh new look and features Travelodge's new room design complete with a Dreamer Bed, so you can be sure of a good night's sleep. As you might expect from a city centre location, there may be some external noise, but we doubt you'll even notice as you'll be enjoying yourselves too much!
Facilities
Travelodge Newcastle Central is a budget hotel sleeping up to three guests per room. Each room has an en-suite shower/bath and WC, a TV, toiletries and tea/coffee making facilities. The hotel is centrally heated and smoking is not allowed. The hotel has a Bar Café open from 5pm to 10pm serving classic British dishes and drinks. An all-you-can-eat breakfast buffet is served in the restaurant between 7am - 10am weekdays and 8am - 11am at weekends and bank holidays. Hairdryers and irons are available at reception, where you can also store valuables. WiFi is free for the first 30 minutes everyday and payable after that. Limited number of car parking spaces available which guests can pay for on arrival, but there is a 1.8 metre height and so it is unsuitable for minibuses and coaches.
At a glance
tv
iron
hairdryer
safe
wifi
tea/coffee making facilities
other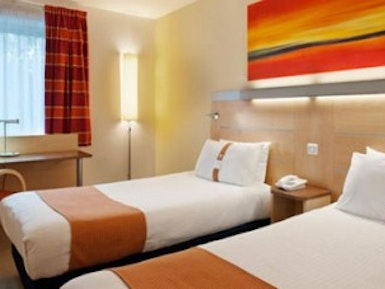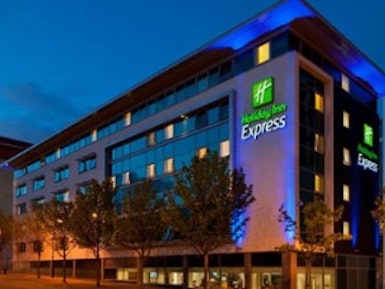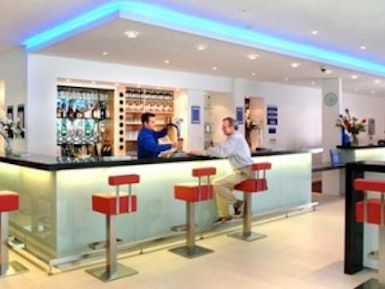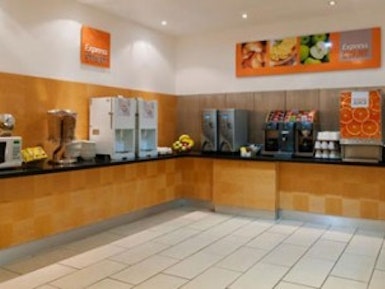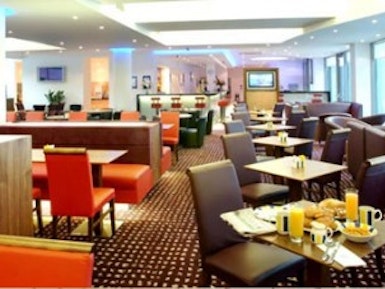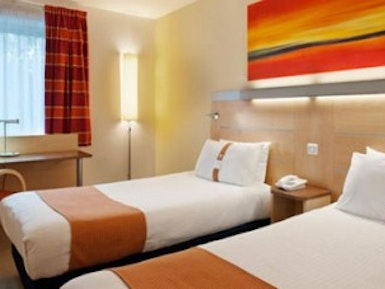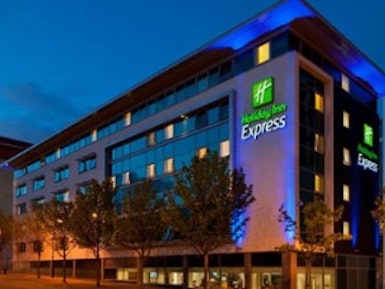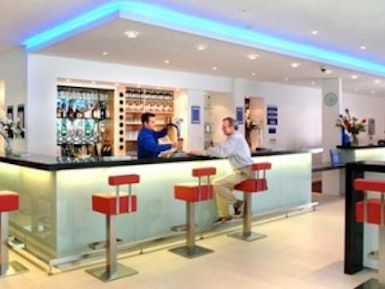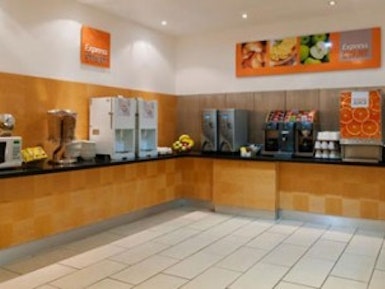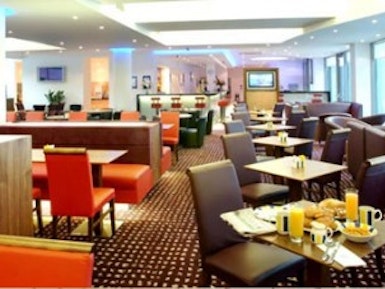 ---
Important information
Check in time
14:00
Check out time
12:00
Breakfast times
Hot and cold breakfast buffet served daily 7am – 10am
Parking facilities
Free on-site parking 5pm – 8am. Car Parking charges apply after 8am and must be paid in advance of parking.
Disabled Facilities
yes
Holiday Inn Express Newcastle City Centre
Overview
This Holiday Inn Express is a smart and modern hotel located close to Newcastle City Centre. Just a short stroll from all the shops, restaurants and bars and near to all the tourist attractions, the hotel is the perfect choice for you and the lads during your Newcastle stag-do.
The onsite lounge bar is complete with a pool table, large flat screen TV's and has a 24-hour license. The hotel itself does not have a restaurant, but they are happy for you to pick up a takeaway and enjoy it in the comfort of the Great Room Bar.
Relax in your en-suite rooms, complete with flat screen TV's and wake up to a delicious breakfast buffet serving hot and continental food. Enjoy a day's sightseeing by visiting the nearby Gateshead Millennium Bridge or take a trip to St Nicholas Cathedral. Love your footie? Then a trip to the home ground of Newcastle United FC at St James' Park is a necessity.
Facilities
The Holiday Inn Express in Newcastle City Centre has 130 modern and spacious bedrooms spread out over five floors, complete with tea and coffee making facilities and flat screen TV's. Each room has an en-suite power shower. The 24-hour Lounge Bar is perfect for unwinding and relaxing with the girls after a hard day of hen activities. Free parking is available from 5pm until 8am. The reception is open 24-hours, and standard WiFi is free. Breakfast is served from 7am – 10am and you can choose from cereals fruit, yoghurt, pastries as well as sausages, eggs and beans.
At a glance
gym
bar
staffed reception
other
tv
hairdryer
safe
wifi
tea/coffee making facilities
other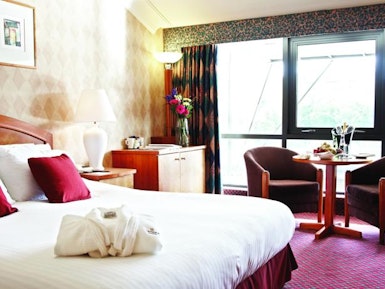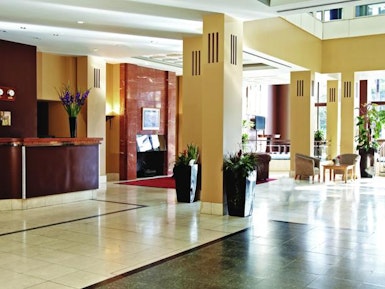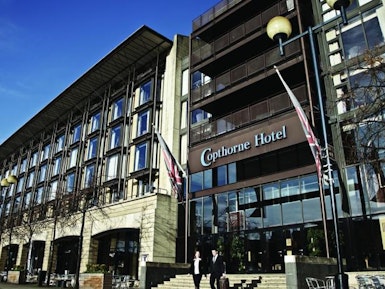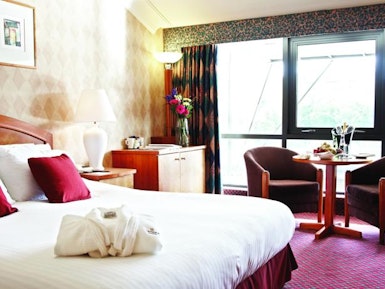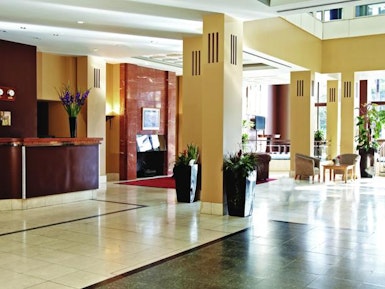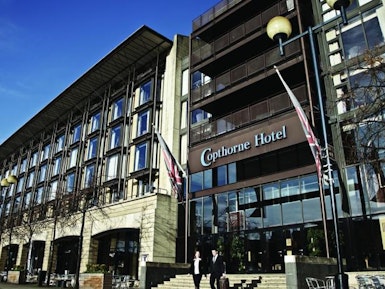 ---
Important information
Check in time
16:00
Check out time
12:00
Breakfast times
You will receive a Full English breakfast served weekdays 6:30 til 9:30am, weekends 7:30 til 10:30am.
Parking facilities
Multi storey car park is 5 pounds overnight subject to change
Disabled Facilities
yes
The Copthorne Hotel
Overview
Have a mint time on your Newcastle stag do, with waterfront luxury at The Copthorne Hotel. It's set on the cosmopolitan Quayside, in Newcastle city centre, and offers stunning views of the River Tyne and its famous bridges. It's in walking distance of St James Park, home to Newcastle FC, as well as some chic and sophisticated bars.
The Quay 7 restaurant is a top spot for a fancy celebration meal – ask for a table on the outside terrace if the weather is fine. The a la carte menu features grilled steaks with your choice of sauce and tasty fish dishes, along with a wine list to suit all budgets. There's also a bar food menu, and 24-hour room service available for an extra cost, which is handy when you get the munchies after your big night out.
With a choice of double or twin beds, each room has an en suite bathroom, a flat screen TV, a hairdryer and tea and coffee making facilities. Just like a home away from home but without the housework! You also get free gym access if you want to get in a quick work out before your night of indulgence.
Facilities
The Copthorne is a four star hotel with 156 en suite bedrooms. Each room has a TV with satellite channels, hairdryer, iron and ironing board and tea and coffee making facilities. Guests are given the choice of double or twin bed rooms. Safety deposit boxes are available at the 24-hour reception desk along with luggage storage. WiFi is available but for £5 a day, and on site pay parking is available Quay 7 Restaurant offers guests an a la carte menu, with the bar offering a variety of drinks and a bar menu with an outdoor terrace overlooking the River Tyne. There is also 24 hour room service available. There is a fridge available for guests to use.This is not a stocked minibar however.
At a glance
gym
cafe/restaurant
bar
staffed reception
tv
room service
iron
hairdryer
wifi
tea/coffee making facilities
towels
other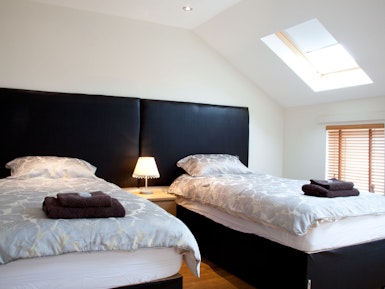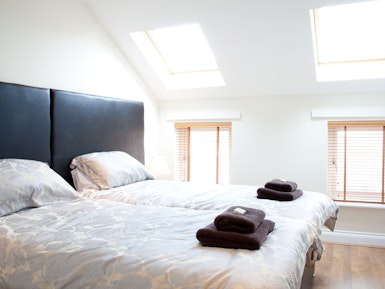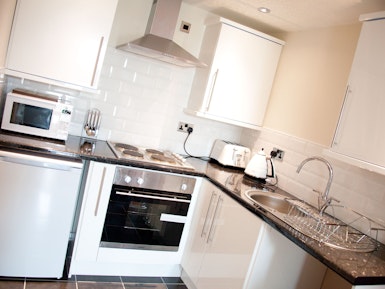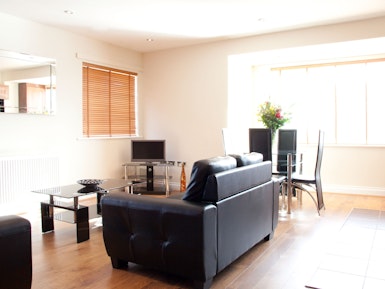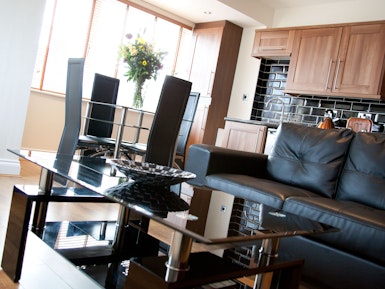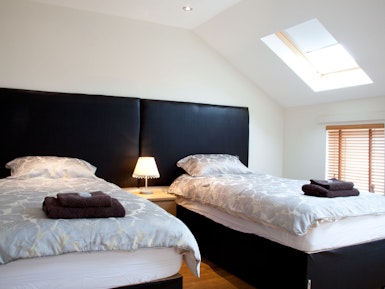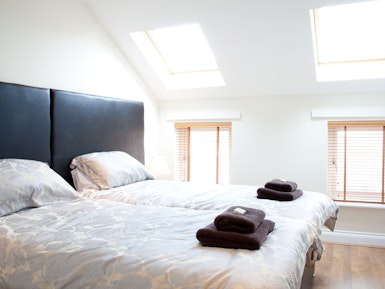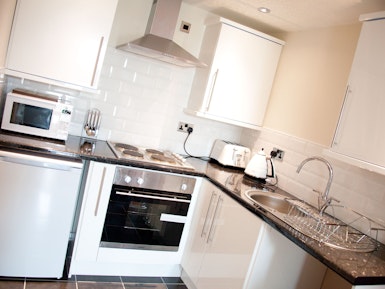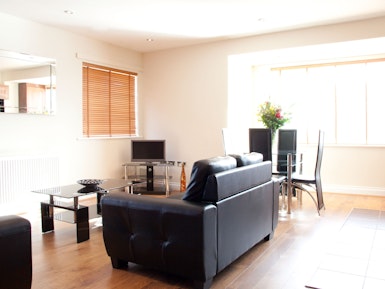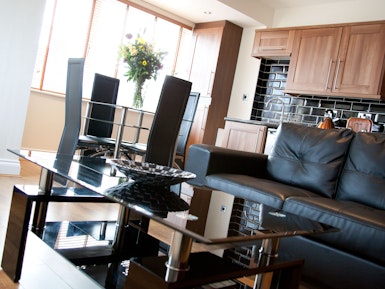 ---
Important information
Check in time
14:00
Check out time
11:00
Parking facilities
Free private onsite parking
Disabled Facilities
no
New Mill Apartments
Overview
If you want to stay in the thick of it, and like to do things your own way, these stylish serviced apartments are a great option for your Newcastle stag do. They're set in the heart of the city centre, just over a mile from the train station, and close to the kicking nightlife of the Toon. They're also just under a mile from Newcastle United Football Club's St James' Park stadium.
The spacious New Mills Apartments feature chic furniture for that classy vibe, and have all the facilities you'll need for relaxation and entertainment. The fully equipped kitchen area comes complete with oven, microwave and fridge, so you can cook up nighttime feasts or morning gut busting breakfasts. There's a flat screen TV with DVD player and comfy sofas for lounging. Snuggle up on the large sofa and unwind flicking through the channels on the flat screen TV. Get your caffeine fix in the morning (and help nurse those hangovers) with a cup from your own coffee machine.
View Guide
Newcastle Stag do guide
Taking the outrageous nightlife and mixing in tonnes of daytime, stag favourites like paintballing, quad biking, 5-a-side football, and clay pigeon shooting. You won't be stuck for stag do ideas in Newcastle! Because we've got it all and much more! From Jägerbomb fuelled bar crawls to VIP nightclub entry into some of the city's finest dance and drink institutions.
An incredible stag weekend in this Geordie city is one you'll never forget, and one that we're experts at planning: we've only been doing it for over 10 years! So grab your bags, grab the lads, and get ready to party through a stag weekend to end all stag weekends!
Great if you are looking for
An unbelievable and unrivalled nightlife experience
A chance to taste the famous, Newcastle Brown Ale - called Broon, Newcy or 'Dog' by the locals
VIP nightclub entry, summer BBQ cruises, beer tasting, and binocular football
Getting around
Newcastle city centre is relatively compact and is therefore easy to navigate on foot: many areas are pedestrianised. Buses and taxis are fairly cheap and plentiful (if you don't fancy walking) and there's also the city Metro which operates two lines (green and yellow) and is arguably the cheapest way of getting around the city. Services run approximately every 6-10 minutes between 6:00 and 23:00 and single tickets range from £1.40 to £3.60 depending on the distance travelled. Return fares and day passes are also available. Oh and tickets must be bought before travelling - you cannot buy a ticket on the train (so don't try pulling that trick!)
Tips and ideas
Footie fans in the stag group may want to plan the trip so that you can catch a match. The Newcastle stadium is at St James Park and is the fourth largest stadium in the U.K... If you need tickets then you'll be chuffed to know that we offer a matchday ticket service in Newcastle. Speaking of planning your trip… you could always plan the stag weekend to coincide with the Evolution Festival — a music festival held at Gateshead Quaysides every Spring Bank Holiday (it's a festival where they play dance, indie, and rock music.)
If you've got some time then you can always head to the Wet-n-Wild Water Park near North Shields (not too far outside of Newcastle.) It's the U.K.'s biggest water park and because it's indoors, you don't have to worry about bad weather ruining your day (or night if you decide to go on a Friday to attend their water disco!)
Nightlife
Newcastle is pretty famous for its love of social drinking and friendly locals. The top three places you're gonna wanna visit for all your for nocturnal pleasures are the Bigg Market, the Quayside and the Central Station area with its "Diamond Strip" of upmarket bars. Madame Koo is a bar you're going to want to visit with its Asian fusion style décor and it's definitely one of the places to be seen in Bournemouth. We also send a lot of our stags to Sam Jacks Bar, its fun, bust bustling and it's a great place to grab a drink before hitting the clubs later on. It's a pub that welcomes fancy dress, so don't worry about not being denied entry. Later on in the night, we suggest taking the stag to For Your Eyes Only as a special treat. Inside the ladies will do their best to make you feel welcome and provide you with some sexy entertainment. Private booths are available if anyone fancies having a dance all to themselves, failing that, there's a well-stocked bar for you to treat yourself to instead!
Stag do cities near Newcastle