Best Man Speech Examples
Jamie Milligan is an ex-footballer who played for Everton and Blackpool. He hit the headlines last year after his best man Dan McKenzie made national news with his best man speech antics. In a genius trick the best man pretended to have forgotten his speech and ran out of the room. The screen in the room quickly cut to a video of him running out of the venue. It then shows McKenzie going to great lengths such as running down streets, over farm fields, stopping for an Ice Cream on Lytham seafront and also a pint. The comical journey includes nods to the groom's football career and slapstick comedy as he falls over every obstacle rushing to get back to the wedding, where he runs back through at the end of the video. Genius.
Watch Here: https://www.youtube.com/watch?v=QuTrA55ZUfQ
Darren Byrne is a best man from Ireland who stole the show at his best friend's wedding with his great idea for personalisation. He spent 11 months collecting videos of messages from celebs for Darren Farrell and Anna Carey and played them at their wedding in Portugal. Byrne reached out to stars and agents to collate it all. He managed to get big names like James Corden, Gary Neville and Gary Barlow to give their best wishes to the couple. Of those that were unable to make time for a video they did receive an autographed photo to take home as a cool wedding present.
Watch Here: https://www.youtube.com/watch?v=a2e3SujId-w
Dan Buccheri is a talented musician from Melbourne, Australia so when his brother Adrian asked him to be his best man you just know that is going to be great. Of course, Dan chose to do his speech in song form. He chose a medley of recognisable songs with edited lyrics. Included was songs from the Lion King, Backstreet Boys and R.Kelly, all with amusing lyrics. Eg "But now she has found the ignition, she got you sweeping the kitchen". The song become very sincere and personal towards the end as he uses a take on Sam Smith's hit Stay With Me to hit the hearts of everyone around.
Watch here: https://www.youtube.com/watch?v=3XL9BB0ttsM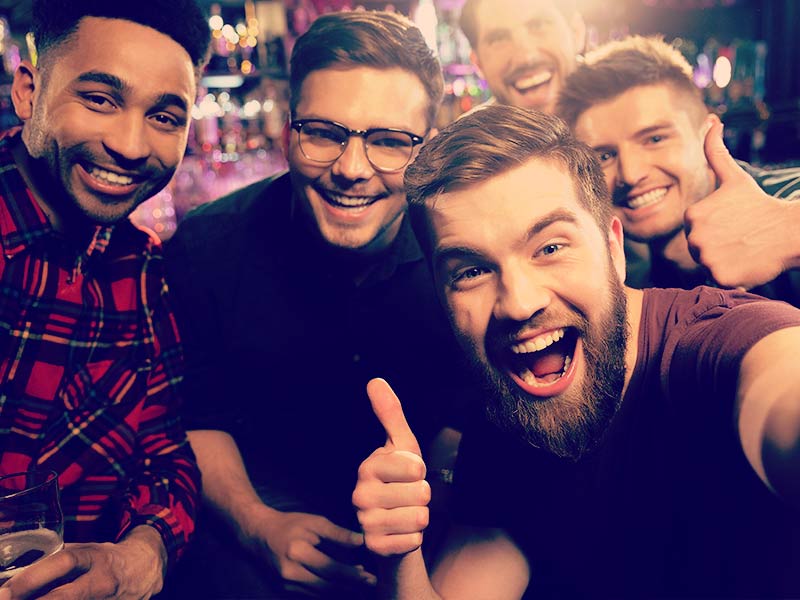 Best Man Speech Opening Lines
Genuinely one of the hardest aspects is simply starting off the speech. Like the classic scene of an author trying to break their writer's block with the opening line of their new book, once you get on a roll it all starts to fall into place, but how do you kick it all off?
Well a great opening line can help to set up the whole speech. I (Tom) wrote in a line that included an asset, I lifted a piece of toast in the air and said 'I'd like to make a toast'. The reaction was a lot of laughs. The negatives, not everyone was fully paying attention, so a silly joke lost on half the room. The lesson from this is make sure everyone is paying attention before starting off, you don't want to waste great lines on people chatting away.
Below are some great ways to kick off your best man speech:
Everyone here will know the bride is an incredible person who deserves an amazing guy to settle down with. Fortunately (grooms name) got there first before she found one.
Those of you who know me will know that I'm not big on making speeches (then sit down for a few seconds).
I'll keep this short (then sit down for a few seconds).
I have been hearing rumours that there has been a running bet on how long the best man speech will last for. I've gone for 40 minutes, so strap yourselves in!
I'll try to keep my speech short, because I can't wait to see (groom's name) on the dancefloor!
Before I begin, I've been asked by (bride's name) to remove anything risque or any innuendos, so don't worry, if I come across one I'll whip it out.
I was asked not to share embarrassing stories about the groom (then put a thick pile of papers down), well that's most of my speech gone.
The couple actually had some troubles finding someone to do the speech today. They started by asking the funniest friend and he said no. They then asked the best looking friend and again it was no. Then they asked their most charming friend I said yes, I couldn't say no after being asked three times.
Ladies and gentleman, we are witnessing history, this is the first and last time anyone will trust me to make a public speech. God help us all.
Powered by Froala Editor