Overview
Hotel Celebrity is a Bournemouth institution, where you can dine on Vin Diesel's Pork Medallions before falling asleep in the Bowie Suite. This themed hotel is buzzy and fun-loving, just as dedicated to great service as it is to celebrity memorabilia. Choose from 55 clean and spacious bedrooms or themed suites, all with en-suite and 32" TVs. Only one mile from the train station and a ten-minute stroll from the beach, Hotel Celebrity is a sound choice for lads looking for a party, Bournemouth style.
Get together in the Birdcage Lounge bar and sink a few pints before heading into town. The garden and patio are open 24/7 to guests. After a long night out on the tiles, you'll sleep well on the plush mattresses and wake up to an Elvis-sized 'all you can eat' hot breakfast buffet, on the house! Trust us, you won't want to leave this place.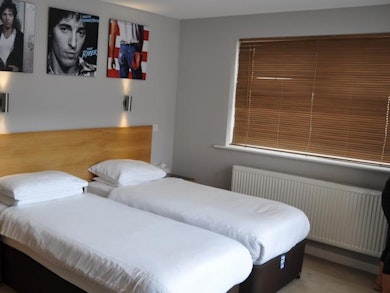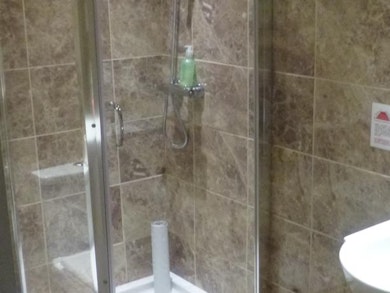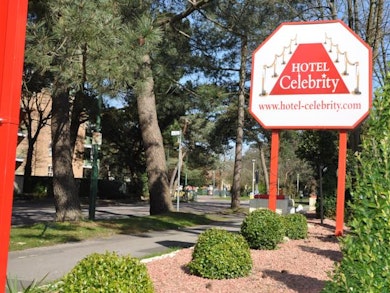 Important information
Check In Time
15:00
Check Out Time
11:00
Breakfast Times
The hotel offers an 'all-you-can-eat' hot breakfast buffet which is served from 07:30 until 10:00 on weekdays and from 08:00 until 11:00 on weekends.

Continental breakfast is available upon request.
Parking Facilities
There is free car parking onsite available on a first come, first served basis. (may change to paid in November)
Disabled Facilities
Yes: The hotel has 2 disabled access rooms. Please ensure you inform your Event Planner of any specific requirements when booking.