Best man gifts
Categories: Wedding Advice For Men


It's come to my attention that a lot of men aren't aware that being the best man has its material perks as well as the social perks. Did you just read the word "material"? Yes, yes you did my friend. Because that's what it means to be a best man, you get the honour, the achievement on your friendship CV and bragging rights – it also means that you should get stuff. Stuff for giving up your free time to go pay money at a bar you didn't get to pick. Stuff to make the pain of wearing a peach cummerbund less painful and stuff to make up for the fact that, as a best man, you have to help nana Pansy to the bathroom stall instead of flirting with the smoking hot wedding guest you've been targeting.


So yeah, you're entitled to some stuff. Its tradition, it's also polite for the bride and groom to give you a little something to say thank you for all your help (and thank you for ensuring the groom survived his stag.) So in the interest of ensuring that the below gifts are accurate examples of what men actually want, I asked some of the men in the office what they'd like…
Tom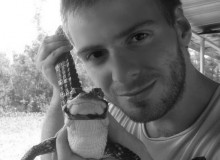 Cufflinks

It's the kind of thing I wouldn't buy myself but it's always been something that I've wanted. Especially if I get to wear them to the actual wedding! They're smart, a little bit special and will make me remember the wedding long after the event has passed.
Expensive alcohol

Self-explanatory why I would want this really! It's always nice to be given some expensive booze for doing a good job. Particularly some oak aged whiskey that I would never have known about or tried otherwise, or maybe something exotic like a nicely boxed Japanese bottle of sake!
Engraved golf putters

I love golf and chances are if I'm a best man for my best mate then he'll know that. Chances are he probably joins me on the green so an engraved set of clubs would be a real gesture, maybe with "Best Man" and the date of the wedding or something.
Lee

Gift days

The wedding will probably be an experience (knowing my friends) so when it's all over I like the idea of going on another experience to remind me of the day. Not to another wedding or anything like that, nah, something like a tank driving experience, sky diving or something like that. Like one of those red letter days that you used to be able to buy in Woolworths.
Personalised lighter

I'm a smoker, and whilst I'm a smoker I will always be in need of a lighter. It's something I always have with me, so a personalised lighter would be a well nice gift. It would always get used (because you know, some gifts are naff and never get used) and having it personalised will make me remind me that my best mate picked me as a best man once.
Tattoo

Getting a "bro tattoo" for the wedding would be awesome! The groom and I could get matching or complimentary ones before the big day – to remind us both of the big day. Saying that though… if his Mrs doesn't like the idea of the groom getting a tattoo, then a contribution from the groom towards my next tattoo would be an awesome best man gift.
Dave

Football tickets

Can't really go wrong with two tickets to see your team play. I'd really appreciate this as a gesture. It'd be even better if you got multiple tickets so you could go with bunch of mates!
Personalised hip flask

Tell me a man who doesn't want a personalised hip flask and I will point out a man who doesn't know he needs one in his life. Nothing beats a sleek flask with some personalisation on it. If I were to be given one, I'd like my name, my role [best man] and the wedding date on the flask.
Personalised leather wallet

Much like the hip flask, this is something that I will appreciate long after the wedding is over. Except for the wallet I'd want less detail on than the hip flak, maybe just my initials on a nice brown leather wallet.