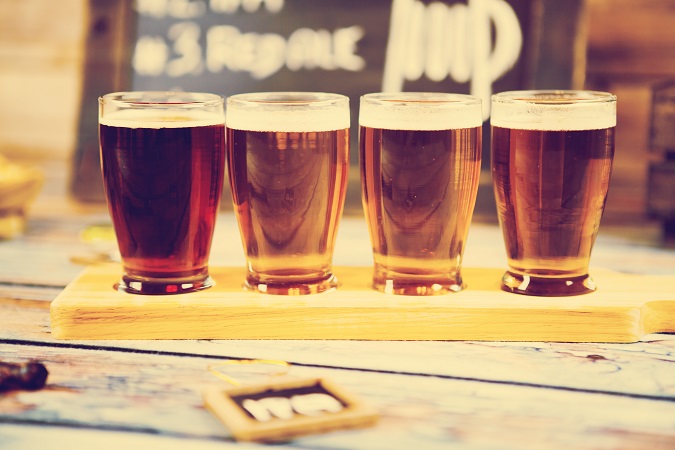 Cardiff Shouldnt Be Ashamed Of Its Stag Do Party City Reputation
Categories: Stag Weekend News
Earlier this year the BBC posted an article that looked at Cardiff's reputation as a "party hard" city and asked whether this should be considered a good thing or not. 100,000 revellers descended upon Cardiff over the Christmas period despite the recent negative press coverage from the Carnage student nights, notably in the Daily Mail.
The hen and stag industry is something of an unknown quantity until you happen to need their services. Many people are unaware such an industry exists, catering to the best man or the chief bridesmaid who need a little help in planning their stag or hen weekend. This industry has shouldered some of the blame from angry residents, claiming that these lairy brands of Cardiff stag do are making the city centre of Cardiff a no-go area at weekends.
The hen and stag party has changed somewhat in the past 10 years, since companies like Hen Heaven and The Stag Company have been formed. Where it was once a few pints or glasses of wine in your local pub, it's now a full weekend's event, typically leaving their home cities for 2 nights of excess. Cardiff is undoubtedly one of the most popular cities for these trips, thanks to the bar-packed area around the Millennium Stadium – the debate now is a question of how much this is good for local business against the damage it does to the city's reputation.
Stag and hen weekends do suffer from something of an image crisis, with companies like The Stag Company struggling to shake off the negative stigma that is attached to them and it's true that they are regarded as inextricable from the "Booze Britain" reputation that goes before them. What often gets missed is that these weekends offer what might be the only chance in a year for old friends from university, school and work to meet up without their partners and forge bonds. Unfortunately, as with most things, a few bad apples can spoil the bunch and the only news coverage these ritual send-offs gain are negative, usually relating to violence or anti-social disorder.
Whilst "Group of 12 men go to Riga and have peaceful, fun weekend" doesn't make the best headline, there is some need to redress to balance, especially when hen and stag weekends put an estimated £3.5m into Cardiff's economy every year. People might counter this by pointing to the cost on extra policing and emergency services to the city centre but the argument is flawed as the trips at least pay for themselves and it's forgotten that these extra police and ambulance workers are local people in employment too.
The truth is that everyone who is getting married will have hen weekends or a bachelor party, and yes, they probably will drink too much and a few might overstep the mark when it comes to the boundaries of good taste in attire and behaviour, but it's time to stop taking ourselves so seriously and at least factor in the benefits of a hen and stag weekend to Cardiff's local economy instead of myopically focusing on alcohol and fights in chip shops.