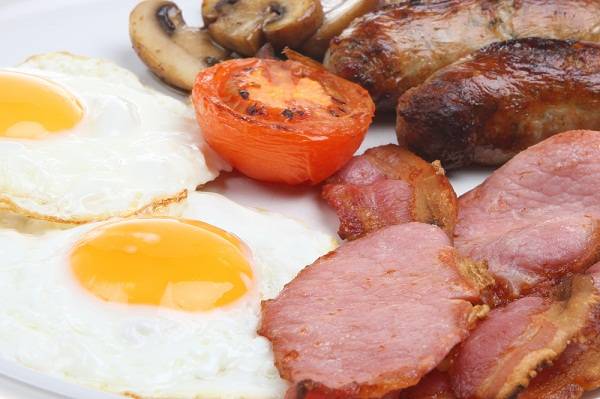 The best cooked breakfast in Manchester's Northern Quarter
While most articles choose to focus on where to eat, drink and dance in the evenings, you don't see many that offer suggestions for the morning after. We've all been there, waking up after a heavy night on a Manchester stag weekend, in an unfamiliar place, and knowing that you need that special something to make you feel better. That special something of course, is a greasy fry up! Many different nations have different hangover cures, and when it comes to Britain, the cure of choice is most often a good old fry up. The institution that is the cooked English breakfast has worked wonders for as long as we can remember; pulling many a hungover British chap back from the brink of a day spent wallowing in self-pity, sweat and disjointed memories of last night's antics. Whereas the fry up was once associated with builders, high cholesterol and resigned almost exclusively to 'greasy spoon' cafés, it is now becoming much healthier, popular and more readily available. The all-day breakfast is fast becoming commonplace in most restaurants and cafes that offer them, and that's just fine with me. Should you ever find yourself close to Manchester's Northern Quarter after a night out and are in dire need of a beans, bacon, sausage, egg and tomato pick me up; these three places can be your sanctuary.
Café North
Found on a street corner in the Northern Quarter Café North is one of the best places to go for a hangover cure, offering a wide range of breakfasts, baguettes, rolls and the like. The American Breakfast is a monster of a cooked breakfast, consisting of a rump steak, three pork sausages, three slices of bacon, three eggs, three hash browns, beans, mushrooms, grilled tomato AND toast, if you can finish it then congratulations are in order sir! If Café North's breakfasts can't sort you out after a night on the sauce then I don't think anything will!
Koffee Pot
Many Mancunian residents swear by the Koffee Pot, and it's definitely not hard to see why. Decent prices, great ambience and décor, complimented by great food and polite staff. The booths give the café more of an American diner feel, but a lot of people like that, myself included. The vegetarian options are very good also, and although most cafes do cater for vegetarians and / or vegans now they can still be a bit hit or miss. Fortunately the Koffee Pot is definitely a hit in that department, and just about every other department too.
Oklahoma
Now, let's establish this from the start, Oklahoma is definitely one of the more 'out there' cafés to be found in the Northern Quarter. Don't let that put you off though, as the food is fantastic. Part café, part gift shop, Oklahoma is a true gem if you're looking for something a little different. Finding the place can be hard, but once you do your jaw will hit the floor when first set foot inside. With all manner of gifts and bits & bobs you'll probably come away with some gifts or treats, as well as a full stomach. The menu caters very well for vegans and vegetarians, and furthermore it's priced well. So there we have a few places for you to use to recover the morning after the night before next time you're in Manchester, whether it be for the footy, a cheap stag do or a spot of shopping. The three cafes I chose should cover almost everyone's tastes, there's big breakfasts, cheap breakfasts and vegan breakfasts. There are plenty more where these came from too, so be sure to let us know your favourite spots in the Northern Quarter!