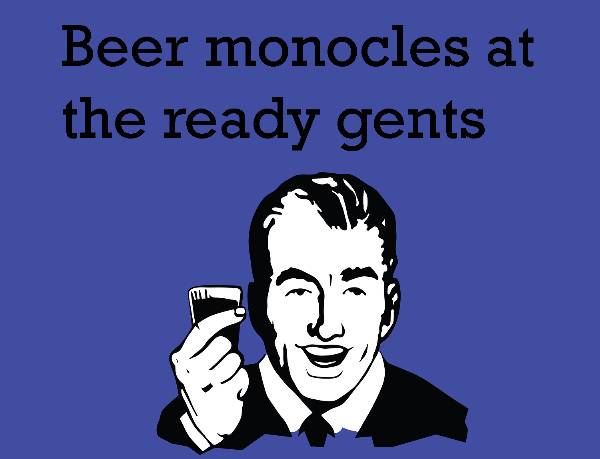 The Gentleman's guide to stag trip etiquette
Stag trips often unfairly get a bad rap and if you've never been on one before, they can seem a daunting experience. If you're embarking on your first stag do and looking for tips on how a gentleman should behave when travelling on a stag trip, look no further than these five handy pointers…
Take the groom's preferences into consideration
A gentleman should always consider the feelings of the groom. It may be the last chance for him to loosen up a little before settling down as a married man, but he most likely won't want to be forced into doing something he may later regret or cause personal embarrassment. Capturing the event through photographs is a great way to remember the trip and show off the sites of your destination, but sharing them on websites like Facebook could further humiliate the groom and land him in hot water with loved ones at home. When taking a trip with a large number of other gentlemen, it can often be difficult to agree on even the simplest of things like which museum to visit first. Decisions should be made amicably and where conflicts arise, a pre-approved voting system should be in place or failing that still, opt for a good old fashioned game of rock-paper-scissors.
Keep alcohol levels in check
It's not uncommon for gentleman to partake in a session of beer and fine spirit drinking that has the effect of boosting your confidence when talking to the opposite sex and improving your dancing skills, but it doesn't come without consequences, one drink too many may make you queasy and feeling rotten the next day. Keeping tabs on the amount you consume and enjoying it slowly along with a hearty meal will prolong your enjoyment of the day and leave you feeling fit and fresh for an early morning stroll the following day.
Take in the culture
Whether you're enjoying a break in the UK or further afield, there will be ample opportunity to enjoy the sights, sounds and culture your chosen destination has to offer. Putting in some time researching places of historical interest, museums and interesting architecture before you leave will ensure you have a full schedule of sightseeing lined up for your trip. Of course it's important to leave time during your visit to take in popular public houses and bars to sample the local cuisine and have some light hearted banter with your fellow travellers.
Like a good boy scout – be prepared!
Calling on skills learnt as a young boy scout, preparing before you leave will ensure no surprises during your trip. Deciding whether to take formal or casual attire can be a difficult decision, try asking the trip co-ordinator for help or checking the customs of your destination if you get stuck in this area. Once you've decided on your clothing, packing and neatly pressing them before you leave can help you look your best and leave a good impression on the locals. Having the correct currency for your destination will make things run smoothly. If you're savvy enough, arranging it before you leave can ensure you get the best deal and it's always worth taking a backup source of funds such as a pre-paid card, credit card or debit card in case an emergency should arise.
Relax
Above all else, it's important to relax and enjoy yourself and ensure the groom has a good time that he will remember for all the right reasons. Have fun!
Author Bio
Chris Stillwell writes for credit card comparison site
Confused.com
. Chris visited Brussels for his stag trip.