You Can Still Book It Late On, So Don't Hesitate
Categories: Things To Try
We know what it's like, the lads are being indecisive, the groomsmen can't agree on a budget and you've got more chance of seeing pigs fly than getting everyone to work out where to go. You try to save yourself the hassle, so you put it off for a while and then before you know it the wedding's just around the corner and everyone's banging on at you about the plans…
Fear not though, because we're here to help! We've seen it all before and we know it absolutely IS possible to have a great last minute stag, so we've come up with some handy hints for all you last minute lads…you can thank us later, we're just nice like that.
DO
Agree on a list of dates-and stick to them!
As a general rule, if you've left it until the last minute, you may have to be flexible with dates as most popular hotels and stag friendly activities get booked up in super speedy time. It's best to get a list of a few dates together and use what's app or a trusty Facebook message thread for the guys to say when they're free. If you can be a bit flexible with budget and requirements, you're more likely to find a date that most of the lads can do-after all, the company is what it's all about (We're soppy, we know!)
Get an idea of everyone's ideal and maximum budget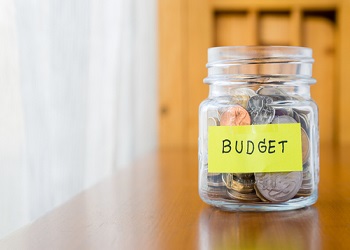 Although we'll always hunt out the best deals for you, it's always safest if you have an indecisive group to work out a budget that everyone would like to spend, and a budget that everyone can stretch to if your chosen dates or venues are low on availability. It's also worth asking the guys if they would be willing to stay at a hotel further out of the centre or do an alternative activity if it means sticking as close to your preferred budget as possible-changing plans doesn't have to mean compromising on fun-we have plenty of stag do ideas for groups on a budget!
Think about transport
We all know booking trains in advance is generally the cheaper way to do things if you're going by rail, so it's best to check out on the day ticket prices and any group discounts you might be able to get in advance. If you're thinking of travelling by road but don't want to have to flip a coin to work out who is the designated driver, it's also worth getting a minibus quote.
Think about keeping the weekend a surprise from the Stag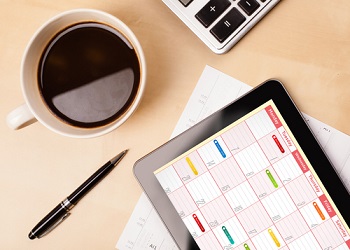 Believe it or not, there are actually some bonuses to being unorganised. If you like the idea of surprising your best mate, the last minute stag do is the easiest way to pull it off. At this stage, he's probably resigned himself to the fact the stag do will be a few beers at your local, and you can also minimise the amount of time the group motor mouth has to keep the big weekend a secret for (let's face it, every group has one!) If the guys are all chipping in for his place, you won't even have to ask him for any money, so you just need to make sure his Mrs doesn't make any plans for him on your chosen date!
Put together a kitty
There's nothing worse than someone getting landed with paying for all the beers while everyone vows to 'pay them back later' and forgets. The kitty is the way to avoid IOU's on any stag do, but it's even more important when you've left booking until the last minute and you might only be one payday or less away from the big weekend. Decide on an amount for the beer fund and get everyone to chip in. This makes it way easier to all get the stag a few farewell pints too!
And a few don'ts…
Don't be mad if some people can't make it-just have two instead!
Yes you want your best pal to have the time of his life on his last weekend as a technically 'single' man, but if you've left planning until the last minute not everyone will have room left in the budget for a weekend away. Choosing to stay closer to home is an option to cut costs, and having two stag dos is also a great idea-double the excuses to hit the pub! If some crucial members of your stag group can't make your grand plans, arrange a separate night where you can hit them with the tales of the night down the local pub or arrange an activity in a city nearby. It's worth remembering you will have to see these guys at the wedding, so save yourself the awkwardness and understand if people have to opt out!
Finally…don't stress out or panic!
As we said, we've dealt with countless last minute stag dos, so we know last minute doesn't have to mean last in line. Remember this is supposed to be a fun experience and a celebration of your best mate's upcoming nuptials, so grab a beer, think about the where and when's and once you're ready call one of our friendly party planners who can do the hard bit for you…aaand relax!
Contact our party planners to book your last minute stag do on 01273 225070