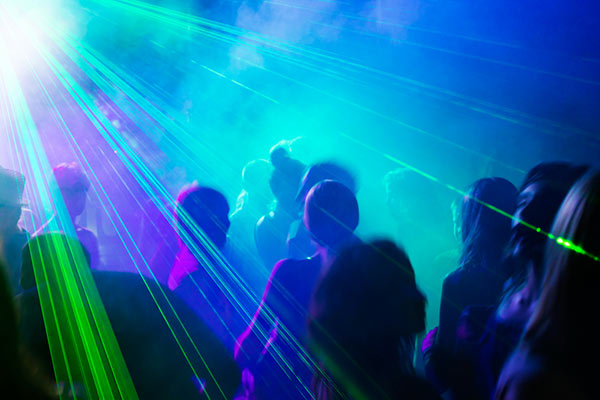 Oceana Brighton from People who Know
Categories: Stag Weekend News
Never been to Brighton and wondering what the clubs will be like for you on your Stag Weekend? Well we asked the guys and galls in the office what they thought of their local "super club" Oceana and then put it altogether into something more coherent than the random sentences of "S'good", "wicked", "great for skirt", "bit loud... " (thanks grandpa).

And this is what we came up with...

Oceana night club is massive, that's the first thing you should know. It's got 7 themed areas with 2 clubs inside and if you have smokers, there's good places for them outside – though you sometimes have to be careful about getting your hand stamped to get back into the club. The bars and clubs are all separated over various floors and if you're in a big group expect to get split up and lost at some point. However, depending on who's in your group that might not always be a bad thing.

Centrally located it's a natural gathering for all creatures great and um, not so great out and about at the weekend. It's not a particularly classy or exclusive club, but it is good for a laugh. Smart dress and IDs necessary if you don't want any trouble getting in and there are mixed reviews about the bouncers and staff, but you're going to get that from any large nightclub that deal with thousands of people. Most people have a good experience with the staff working there. If you're going on a Saturday night, expect to pay regular Saturday night club drinks, but where are you not going to get that?

All you need to know really is that it's loud brash, busy, a bit pricey but all in all good fun with plenty of bars to drink in. You can't go far wrong and most people who have gone, from what they remember had a good time.

If you want to know a bit more about some of the different rooms though, see below.
The Aspen Ski Lodge

You wouldn't really expect this in a club and it's not the sort of bar where you start rocking and rolling, big comfy seats, log walled cabin and a feature fire. The music's usually popular Indie or more old style crooners so best suited for people who fancy sitting down and having a bit of a chat. Let's be honest though lads, what the hell do you want to do that for?
Parisian Boudoir

For those who haven't seen this sort of thing, it looks a little bit bizarre. It's very red, with velvety wall paper and old museum style paintings on the walls. Plush comfy sofas line the walls of the room, and in the centre are curtained table booths which are pretty cool. Some of the sofas round the room look more like beds and can be curtained off... but whether they let you do that if you've found someone you'd like to get to know better is anyone's guess...
Reykjavik Icehouse

This is the main dance floor in the club. Flashing floor and a music screen that circle the dome in the ceiling which are great to look at. Not that you'll be doing much looking up however, as the dance floor attracts plenty of girls who think they're the next Britney. Girls flock to this room and if you're drunk enough to dance and like RnB then this is a safe bet all round. Just shimmy your stuff on the dance floor and see what's around.
New York Disco

If you like your funky classics, then the other club might be for you, this normally gets a huge line up within the club to get into this room as it's so popular. Not quite Studio 54 but if you like something rocking and retro with a slightly older crowd, then this could have the answer.