So you've decided on Germany as a stag destination to mark the last weekend of freedom for the groom to be. Although one problem has arisen; you just can't narrow it down between Hamburg and Berlin. Both are just a couple hours flight from the UK, offer an unbelievable nightlife and copious amounts of adrenaline soaked and memorable activities, so in all seriousness, which of these two German cities are the best for your trip? Obviously, we can't make up your mind for you, although being stag party organisers, we do possess a wealth of information and tips about each city; so listen up, get inspired and discover more about both of these culturally rich destinations. Well, there's really only one thing left for it…Hamburg vs Berlin…who wins? You decide...FIGGGGHHHHHT!
City Overview
Hamburg: Hamburg is famous for its major port, however that's not all - It's increasingly popular with stag parties due to its vibrant and buzzing nightlife. It's also the second largest city in Germany with a population of 1.7 million and caters for a diverse student population, so you can expect plenty of fun in this city! What's great about a Hamburg stag weekend is that you can enjoy the city life, but you're also not too far from more chilled green areas, such as Alsterpark or the Stadtpark, so if you fancy taking a breather and helping to ease last night's hangover, you can easily do so away from the hustle and bustle of the city.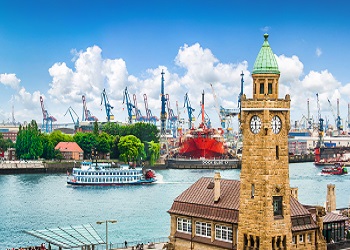 Berlin: Berlin is a young and forward thinking city, situated on Germany's northeastern side and nestled on the banks of the River Spree and Havel. This capital city has a population of 3.5 million, and is jam packed with history, so there's plenty of iconic sights to visit such as the Reichstag building or you could even go for a tour along the Berlin Wall…There's also a huge art scene and a whole bundle of modern architecture to gaze at. Oh, and the diverse nightlife options are pretty incredible too…It's not known as one of the best clubbing cities in Europe for nothing you know? A Berlin stag party is always going to be one to remember!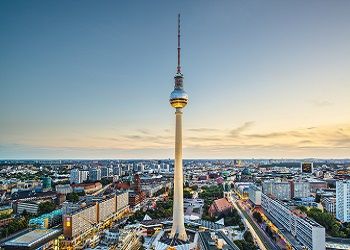 Best Time to Visit
Hamburg: The most popular time to visit Hamburg is during the months of May and September when the warmer weather hits the city. The student population is normally on vacation in July and August, however there are always plenty of tourists around to take their place and keep the streets busy during this time!
Berlin: Berlin is a great destination to visit all year round, although the preferred time to visit Germany's capital is in the warmer months (April - September) where you can explore the waterways, parks and sights located close to the city centre. However, there's still plenty to do in the winter (the temperature is pretty much the same as the UK in winter), so just make sure you bring some warmer clothing!

Average Pint Cost
Hamburg: 0.85p - £4.52 Berlin: 0.87p - £5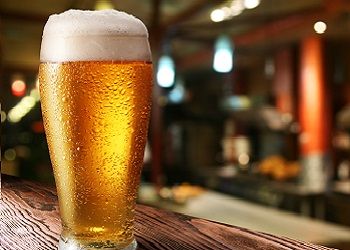 Activities
Hamburg: You and the rest of the stag party certainly won't be bored during the day in this vibrant city with so many great activities on offer! How about going totally ballistic with a heart pumping session of paintballing, where you'll smear your face with war paint, before ambushing your mates with a whole host of colour filled capsules and running for your life around Hamburg's finest indoor paintballing venue. If you fancy throwing something a bit different into the mix, there's always an exciting waterski/wakeboard experience for those thrill seekers of the stag group – it doesn't matter whether you're a pro or an amateur, you'll have a great time! Finally, for a bit of daytime cheekiness, why not enjoy a stripper river cruise? You and the rest of the lads can relax and enjoy the incredible views that Hamburg has to offer from the waterline (and yes, by views, we're referring to the very attractive woman on board who is very kindly removing her clothing for you.)
Berlin: Guys, you're in for a real treat with a visit to Berlin, as there's a truly awesome mix of both fun and thrilling activities available that you and the lads can really get your teeth stuck into! Sightseeing is always good for a city break right? But why not do sightseeing with a difference and hop on a beer bike? With room for up to 16 people, you and the rest of the stag party will peddle your way around Berlin – the beer bike is equipped with everything you need to have a good time including a beer tap with CO2 supply and an incredible sound system! Maybe you'd prefer something else, like an exhilarating high ropes experience where you'll swing from tree to tree deep in the forest, or perhaps you'd like to compete against your mates with a lap around one of Berlin's top go karting tracks?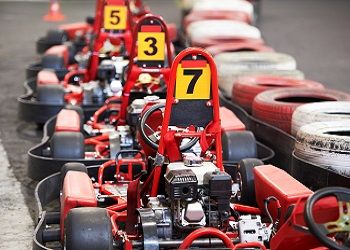 Nightlife
Hamburg: Hamburg is proud of its nightlife, and quite rightly so. The atmosphere is simply electric, and there's a lot on offer. The majority of the action for stags takes place in the St Pauli district, more specifically, on a street called The Reeperbahn, which is famed for being Hamburg's Red Light District. Yes, there are strip clubs here and all that go with it, but there's also a great selection of super cool lounges to relax in with a drink, buzzing bars and a massive range of nightclubs which are open well into the early hours. There's also some great evening activities to keep you and the guys occupied whilst in Hamburg, including plenty of stuff you won't find over here in the UK – For example, why not experience Hamburg's after dark delights with a visit to a sultry dominatrix show, but let us warn you, you must prepare yourself to expect the unexpected! There's also dinner with a stripper, where you'll be able to tuck into a juicy slab of meat whilst enjoying some equally tasty views as some seriously sexy ladies perform a raunchy routine for you, or perhaps you'd prefer hitting Hamburg's amazing club scene? If so, definitely do it VIP style!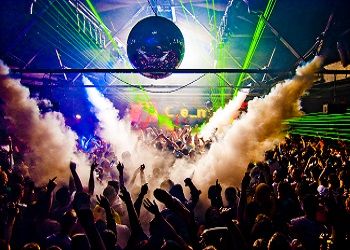 Berlin: Famed for its unbelievable nightlife, Berlin does not disappoint! Sure, it's pretty big on the whole techno scene, but that doesn't mean you won't find something suitable if you're not a die-hard techno enthusiast. The nightlife here is so varied, from pubs in derelict ruins and sophisticated bars serving some of the finest cocktails around to dance and rock clubs, there'll be something to suit everyone in your stag party. Mitte and Prenzlauer Berg are still considered to be the best areas to hit up for a night out, and are located in the eastern parts of Berlin. You certainly won't be short of bars, pubs and hip nightclubs whilst in these areas, although be aware that many of them are pretty tricky to find as a non-local, so best to do some research beforehand.
You and the stags will also be able to partake in some awesome activities in the evening here too, after all, a stag do isn't complete without some memorable adventures and a bit of male bonding. For something unique, how about watching some gorgeous women glisten as they wrestle one another covered in oil for your pleasure? Or maybe you'd prefer to get acquainted with some of the best bars that the city has to offer with an amazing bar crawl? There's also a delicious selection of sizzling hot lap dancing clubs - you could even treat the stag to a cheeky private dance if you're feeling kind!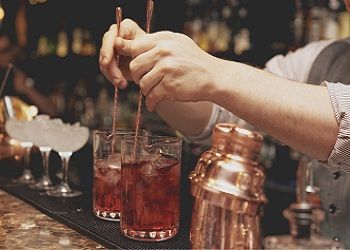 Don't forget, we offer all of the mentioned activities in addition to many others here at The Stag Company, so if you'd like to find out more, why not give one of our friendly sales team a call, who will be happy to assist you with your enquiry.