The Stag Company's Ultimate Valentine's Day Guide
In case you haven't realised (or you've failed to pick up on the hints that your missus may have been dropping), it's almost that time of year again. Yep, that's right, Valentine's Day is fast approaching! Don't be fooled by any murmurs of 'not to worry, I don't mind skipping Valentine's this year' followed by pained facial expressions or a not-so-subtle eye roll. You'll be forced to hear about what her best friend's partner planned for them, and how it was so thoughtful, for the foreseeable future. Instead, give your significant other something to brag about and show her how much she means to you this Valentine's Day. Unsure where to start? Don't worry, we've created the ultimate Valentine's guide. From gifts to activities and options for those of you who would like to splash the cash and those of you who have a budget to stick to – we've thought of everything.
Gifts:
A list of Valentine's Day gift ideas that your partner will love...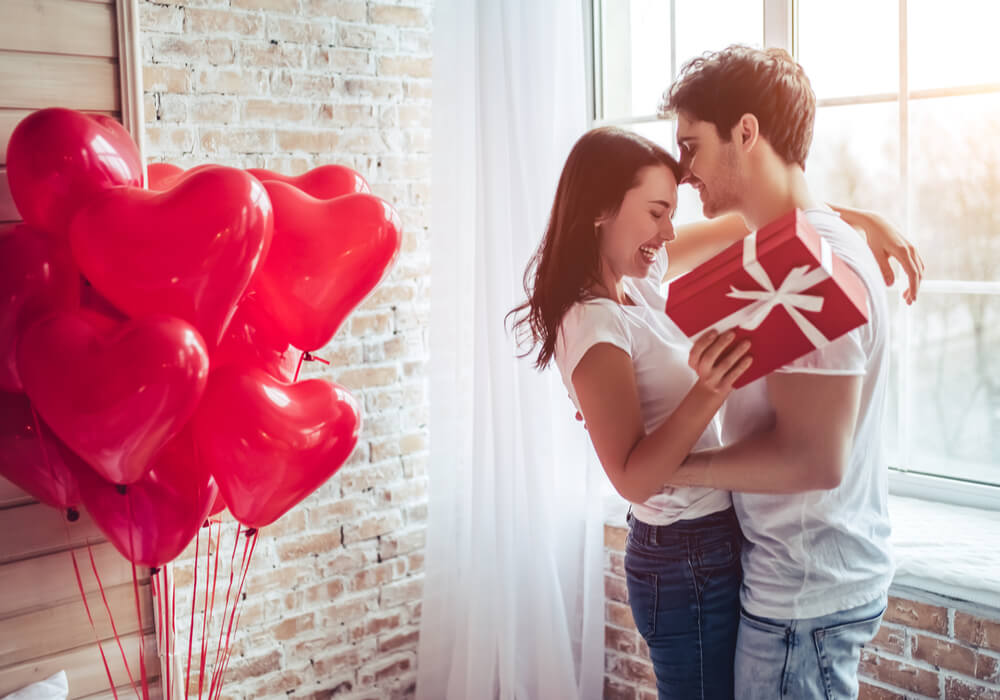 A mixture of gifts that are perfect for if you're on a budget or if you'd like to splash the cash! A few of these gifts require a little extra time but you'll receive brownie points for the time and effort you've put in…
Create a Hamper
The beauty of a hamper is that it can include pretty much anything! You could create a 'relaxation' themed hamper and fill it with her favourite sweet treats, scented candles, a bath bomb and a face mask. Pour her a glass of wine and run her a hot bath where she can make the most of her new bath bomb and the scented candle, creating a spa-like-haven from the comfort of her own home!
Photo Album
Print off some of your favourite photos and stick them in an album – it's as simple as that! Photo albums may seem a little outdated but they're making a come back and you can even get personalised ones too. They're a great way of taking a trip down memory lane and revisiting some of your favourite times you've spent together. You could also take it one step further and write nice/funny captions relating to each picture.
Perfume
You really can't go wrong with a bottle of her favourite perfume, right? Especially if she's currently running low. Top Tip: Be sure to search or keep an eye out for any perfume deals and offers that may be running.
Personalised Gifts
Anything personalised is usually a winner. Luckily, there's so much choice when it comes to personalised items, from wine glasses to cushions – there's something for everyone. Don't let the amount of choice overwhelm you, just think about what she enjoys. For example, if she's a huge tea drinker or a coffee lover, then a personalised mug could be a great idea. An added bonus is that she'll think of you each time she makes her favourite hot drink.
Hints
If you've been paying attention, you may have noticed that your partner has been speaking a great deal about something she really likes lately. Take note and surprise her with the very thing that she has been obsessing over.
Activities:
A list of activities for you and your partner to enjoy this Valentine's Day...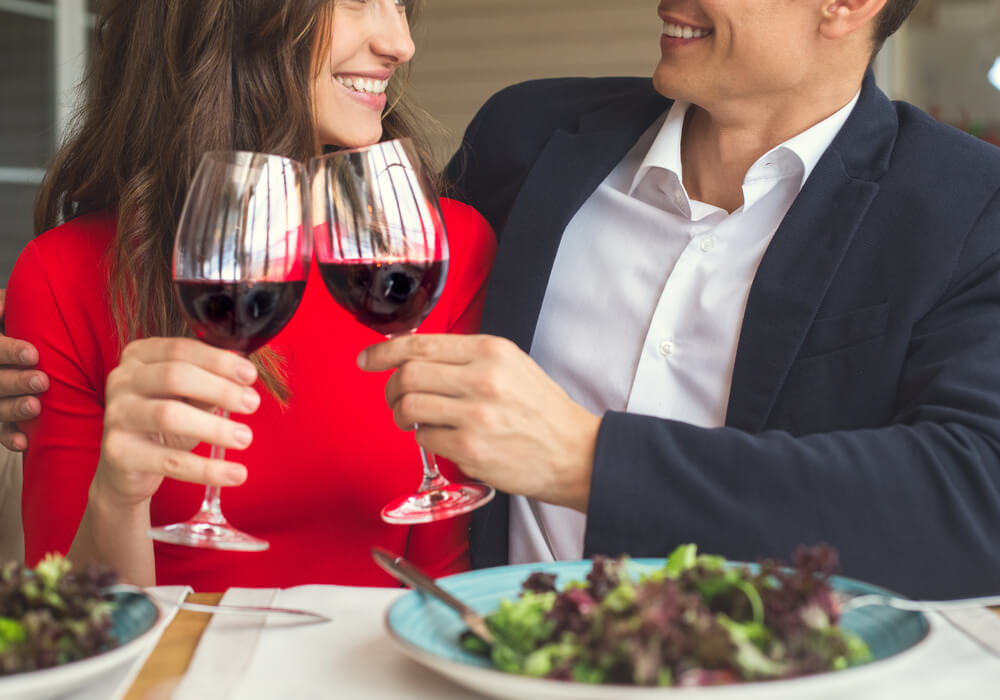 Your time is precious so spend it wisely! Activities can double up as gifts and are a fantastic way of spending time together whilst doing something that you both enjoy. Here are a few ideas on how you can spend the day…
Theatre and Dinner
Whilst it can be pretty pricey, treating your partner to theatre tickets and a nice meal is a great choice. Enjoy a trip to the theatre to see one of the amazing shows and talk about how great it was over dinner. If that's way out of your budget, you could search and find out what's on in local theatres. There might be some great plays on featuring extremely talented actors but hopefully will cost slightly less than a West End show.
Comedy Shows
Book tickets to a comedy show and have a laugh with your date this Valentine's Day! If musicals and plays aren't your thing, then comedy is the perfect alternative. Plus, it's a great option for a couple at any stage of their relationship. If you're in a long-term relationship, you'll know what your partner is into and you'll be in stitches together. If it's a new relationship or a date, it's light-hearted and an added bonus is that you'll be able to check if your date's sense of humour is similar to yours.
Open Mic Night
If there are no available tickets for a theatre production or a comedy show, then check out local pubs for any open mic nights. You can spend the night checking out new talent and pulling out your best Simon Cowell impersonations.
Theme Park
If you're a couple of adrenaline junkies, then you should take a trip to a theme park. Have a scream going on the tallest and fastest rides that the chosen park has to offer!
Spa Day
What could be better than spending the day in a relaxed, blissed-out state with your other half? Book a spa treatment for you both and bond over how great the massage you received was.
Cook a Great Meal
Channel your inner Gordon Ramsey and cook your partner a delicious dinner accompanied by her favourite bottle of wine. If cooking really isn't your thing, you could always order a takeaway or pop to a local supermarket and see if they have a dine in option. To spoil her even more, purchase (or bake if you're feeling brave) a lovely, indulgent dessert for you both to enjoy. Light some candles and play some romantic tunes to get the atmosphere just right.
Get Writing
Put your pen to paper and get that creativity flowing! Write your partner a poem or a love letter filled with beautiful (and undoubtedly cheesy) sweet nothings. Or, if your partner detests the lovey-dovey stuff, get comical and make her laugh. Include some of your favourite stories and memories that you know are guaranteed to make her smile and you'll be on to a winner. If count yourself as a budding Picasso, you could always paint her a picture! Or, if you're a tech-wizz, you could create your own card online and even photoshop a funny picture onto it.
Don't Forget a Card
Last but certainly not least, whether it's handmade or shop bought, do not forget a card!