Ways to pop the question!
Categories: Wedding Advice For Men
Forget 'who's round is it next', popping the question to your other half is undoubtedly the most important thing you'll ever ask anyone. Ever. Get it right, and make the rest of your life easy like Sunday morning. Get it wrong, and you'll never, and we mean never, hear the end of it.
The first thing you'll need to think about is what she'll like-it's all very well organising a full on flash mob for maximum impact, but if she's the shy and retiring type it doesn't take a genius to work out it isn't gonna go down well. Same if she's a high maintenance kinda lady-if you organise a quiet affair for the two of you in the comfort of your own lounge, chances are it might not make quite the splash you were hoping for.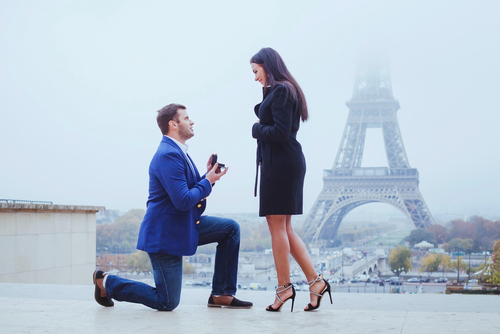 If you're after some good solid advice from a member of the opposite sex, you've come to the right place, because we've put together some of the best ideas for proposing to your Mrs…
If she's the shy type…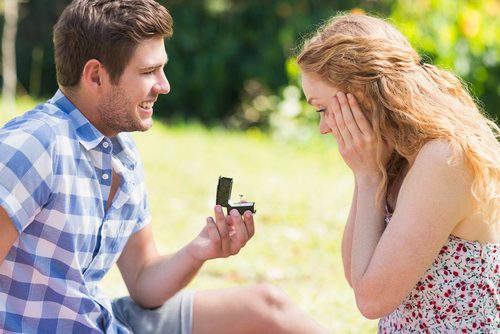 Shy doesn't have to mean underwhelming- there are plenty of low key meaningful proposal ideas. If you're childhood sweethearts why not go back to the place you first met-it's sweet and sentimental which is sure to get you in her good books.
If you love the great outdoors why not take a trip to the seaside or treat her to a glam picnic-this is perfect for a summer proposal-just be sure to pick a day when clear blue skies and lots of sun are forecast. It's also wise to make sure she doesn't have hayfever at this point.
If you're more of a pizza and night in kinda couple, there's something to be said for turning one of your favourite past times in to a momentous occasion-it shows you don't need to hide behind flowers and champagne and makes it all about the moment (though just FYI, these things go down very, very well indeed). A cosy afternoon playing scrabble can be turned in to a moment to treasure if you can't get your words out and would rather spell out your intentions. Whatever you do, just don't hide the ring in your garlic and herb dip.
If she likes romance…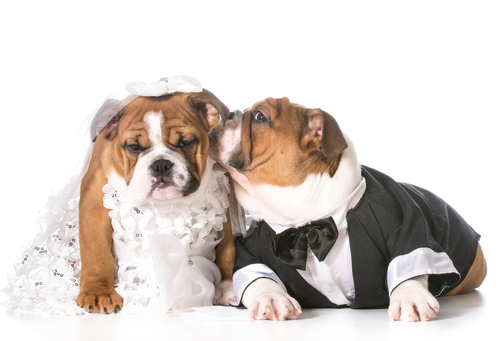 Ok, so most of us girls love a bit of romance, but for some the cringe factor is more welcome than others. Usually the romantic in us screams words like 'Paris', 'Eiffel Tower' and 'a dozen red roses', but if a trip to the capital of lurve is slightly out of budget, there's plenty of other heart-warming proposal ideas.
If you have a treasured pet or you already have a baby together, why not get them involved in some way?* Getting a little t shirt for them to wear asking if your other half will marry you is funny, cute and very Instagram worthy, which is also worth considering if your wifey to be is a social media addict. Just be sure not to give them your precious ring-this is not only a safety hazard and potential disaster waiting to happen, but it's likely to end with YOU in tears when three grand's worth of ring is digested-not clever.
*WARNING-co-operation not guaranteed!
If she likes to be wined and dined…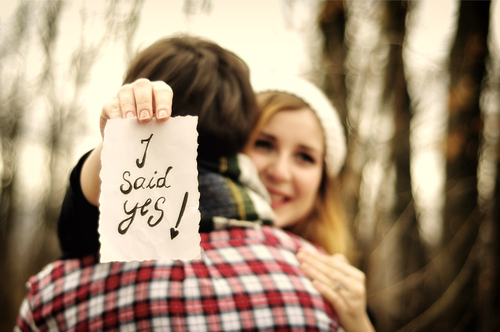 If your girl is a little *ahem* high maintenance, you might have to save a little longer to give her the proposal of her dreams. The ring in a champagne glass or dessert is a little bit overdone though, so if you're thinking of glamorous affair for your moment on one knee, being imaginative is key.
If she likes having her family and friends around and being centre of attention consider a little flash mob. When we say little, we mean make it as big as you like, but unless she's Beyonce she's probably not used to having a massive audience so maybe veto places like a train station or your local supermarket.
A little hunt is also a way to spoil your other half-hide clues and gifts (roses, champagne, then towards the end wedding related items to give her an idea of what's coming) then with the last present you're on one knee with her final prize-a bit of bling-what's not to love? It's definitely a story she'll want to tell time and time again!
If you're blowing the budget…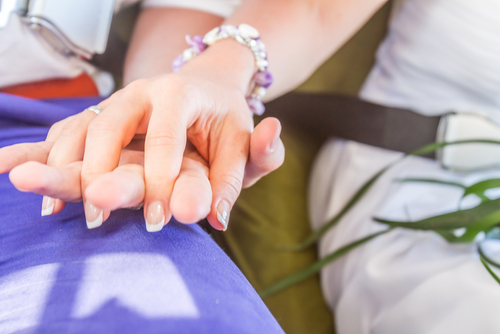 If you're blowing the budget you won't be short of ways to spend your money, but for a grand gesture to end all grand gestures, a plane with the words 'will you marry me' that can be seen from the ground is a pretty spectacular. Other ideas that will completely blow her mind include a helicopter ride, or an unbelievable luxe trip away…ahh a girl can dream.
Oh, also, once you've got down on one knee, don't forget to book your stag party with us!