Why being a single best man is better than being the groom
Categories: Stag Dating Advice


After a certain age many men seem to take themselves off the market, they start marrying and whilst there's nothing wrong with this (quite the contrary – congrats on taking the next step on the adult ladder!) It's inevitable that someone will be the last lone bachelor. So if you've been feeling a little left behind and are currently feeling like you're missing out – STOP! Take a moment and think. Just because you haven't got anyone right now, doesn't mean you're not going to find anyone ever. So shake it off, knock back a shot and read our list of why being a single best man is better than being the groom!

More money
Dating is expensive and it doesn't get cheaper when you become a boyfriend either. So if you're a single lad without a consistent leading lady in your life then rejoice! Because you've got (relatively) more spending money than you're paired up counterparts. Meaning more money for booze, videogames, pimp/gangsta/metrosexual paraphernalia and what not. Instead of spending it on dinners, cinema tickets and gifts.
Better physical fitness
It happens to all of us, you meet someone fantastic and all you want to do is lie on the sofa cuddling up with them, watch films and eat bad food together. The problem with that is that your physical fitness tends to get neglected. So when you're not with someone take advantage of the free time and hit the gym!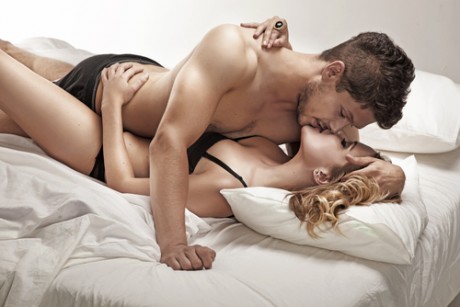 Casual Sex
So you've got more money, you're physically fitter (hopefully) and of course you're free to mount as many fine fillies as you like, seeing as you're a free stallion (see what I did there?) Hurray for consensual, casual, safe sex! Enjoy it whilst you have the chance my friend!
You don't have to share sh*t
Sheets, chips, that hoodie girls seem to like stealing from you… You know you've been there before: most men have. However, when you're single you don't have to share anything. That massive bag of Doritos? Yours. Those expensive sweatpants? Yours. The entire bed? Yours. Yup, sharing may be caring but selfishness feels pretty damn good too sometimes.
Less responsibility
You don't have to be accountable for anyone but yourself really. You don't have to be extra careful about anyone's else's stuff, feelings or generally give a damn about anything that doesn't have anything to do with you or yours. Less responsibility means less stress…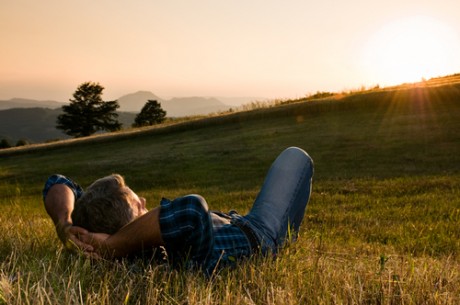 Less stress
Following from the previous point, I'm going to admit that some women can be quite a handful (as can some men!) So if you've experienced a particularly difficult or temperamental girlfriend before then you'll know that it's a bit of a ball ache. However being alone means that you don't have to deal with anyone else's drama or issues (unless your friends or family like to pile that kind of cr*p on you…)
More productive
Being on your own tends to mean that you get more sh*t done too. After all, there will be no one to distract and tempt you away from whatever it is you had planned to do. Whether that be finishing off that DIY project or finally getting around to sorting out your annual accounts.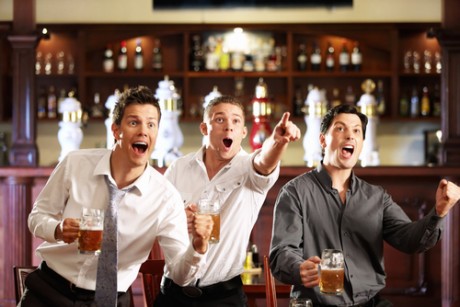 More time to see mates
Pretty self-explanatory really but the less time spent with the Mrs the more time you get to spend with your mates. No more pre-planning, juggling dates or coming up with last minutes excuses to watch the footie/rugby/racing/ etc. You can do what you want, pretty much when you want. Awww yeah.
More time to yourself
Leading from the previous statement, you're a free agent now. You don't have to attend weird drinks or birthdays of people you don't know – just because she knows them. Meaning more time to well… do whatever you want really. Scratch your balls. Build a fort out of pillows. Eat cereal and a Balti at 2AM whilst watching Alana Partridge reruns. Whatever. YOU. Want.
You're taking your time to find the right partner
Now this last point may not actually apply to some guys: some of you might just be happy to keep 'playing the field' till the day you die and that's fine. If you are one of those guys then ignore this last point. However if you are taking your time to find the right girl then good for you, because asking for someone's hand in marriage is a big deal and let's face it. Everyone only really wants to do it once (divorces are expensive!) So keep searching because the quest for love – real love– is a noble one that takes luck, time and careful consideration.