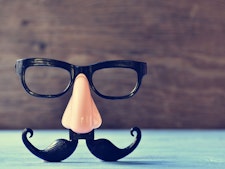 Saturday Night Comedy Club Entry
If a slight hangover or a touch of fatigue are threatening to put the dampers on your stag do in Bournemouth, remember, laughter is the best medicine. So it's time for you and the stags to rev up the laughs and head full throttle into the funny fast lane. A comedy show is the best way possible to keep you and the lads in great spirits. Enjoy banter in bucketfuls as stars of the national and international comedy circuit tickle your funny bones at Bournemouth's most sidesplitting comedy night.
Each show has a compere and three well-known acts, each ready share their crazy world-view with you, via silly stories, offbeat observations, surreal set-ups and rib-tickling punch lines. We'll sort tickets and a great table for you and the stags, and we'll sit you as close together as we can, so you can have a few drinks and laugh with your mates. So just turn up, get the beers in, sit back and enjoy some good old belly aching humour. These fantastic comics will keep you laughing out loud as the funny stories and killer punchlines come at you thick and fast.
And if you're seated up front, one of you could even join in with some banter with one of the acts. When the show's over and you and the lads are loosened up enough, why not make the most of you merriment and head up to Cameo, Bournemouth's biggest and best nightclub? Free entrance is part of the deal so you and gives you and the lads the chance to carry on laughing as you get down to the latest dance floor fillers. You can head down to the basement if it's cool RnB grooves, or chill and chortle over a drink in the sophisticated Myu bar. For stags who want to make sure their weekend is filled with laughter and just all round good times, then this comedy club experience in Bournemouth is a real must!