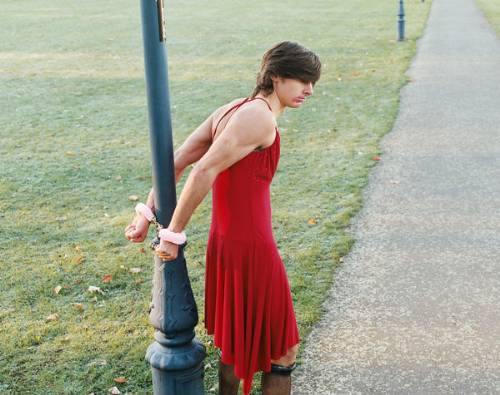 Do practical jokes and stag dos no longer mix?
Our head of Marketing Keith has been quite vocal about this recently, so I thought what better subject to cover on the Stag Company blog today that the relationship between practical jokes and stag dos. It's an age old partnership, but is over? The stag weekend has evolved over time, and it would appear that handcuffing your best friend to a lamppost the night before his big day is quickly becoming old hat. While this was the norm largely in the 90s and early 00s, it's quickly losing popularity as the stag weekend becomes a far bigger and special event. Long gone are the days of leaving your 'bestie' to suffer the embarrassment of making it to the church on time (we're lads, we don't need to be handcuffed to anything for us to be late), and now the stag weekend becomes a celebration of that person's life up until that point. Once you marry, everything changes, so you really have to make the most of this event. I can't really put it better than Keith does to be honest:
"This is the one time that ALL of your friends are going to be together in one group or under one roof. Work friends, school friends, university friends, old friends, new friends, EVERYONE. I've got friends in London, Birmingham, Brighton, Stirling, all over. The only time all of these groups will ever mix is on my stag weekend. It's such a pivotal moment in anyone's life that their friends and especially the best man should be doing all they can to make it a weekend to remember for all the right reasons! He's your best mate, make sure you look after him and give him the send off he deserves, this won't happen again so make sure he doesn't forget it."
He's right, if it is your last night of freedom then surely your friends should be doing something a little better for you than dressing you up in heels and leaving you to fend for yourself in the pouring rain on a wet and windy Sunday morning in your home town! Just think, instead of letting him stand there in the cold you could be in Eastern Europe paint balling, before you head off on a pub crawl which ultimately finishes in a strip club. I know which one I'd prefer, and I think we both know which the stag would prefer too! These days it is much easier for the best man to arrange a simply unforgettable weekend almost anywhere in the world. If you want to go to Bratislava, Prague, Riga, Marbella or even if you want to stay closer to home and fancy somewhere like Newcastle, Brighton or Bournemouth, why not let The Stag Company help you plan the best
stag party
your friends will ever see? That is until the next one in your friend group decides to tie the knot with his better half, then his best man will be looking to outdo your party planning skills.