How to become the perfect gentleman in ten steps
Being a gentleman isn't all about being a dapper dresser (although that shouldn't be dismissed), it's about being courteous, respectful and so much more!
We've gathered our 'must have' tips for being a true gentleman this week on the stag blog, but do remember that these tips do apply to the ladies out there too!
Apply these into your everyday life wherever possible and enjoy knowing that you really are a true gentleman.
How to become the perfect gentleman in ten steps...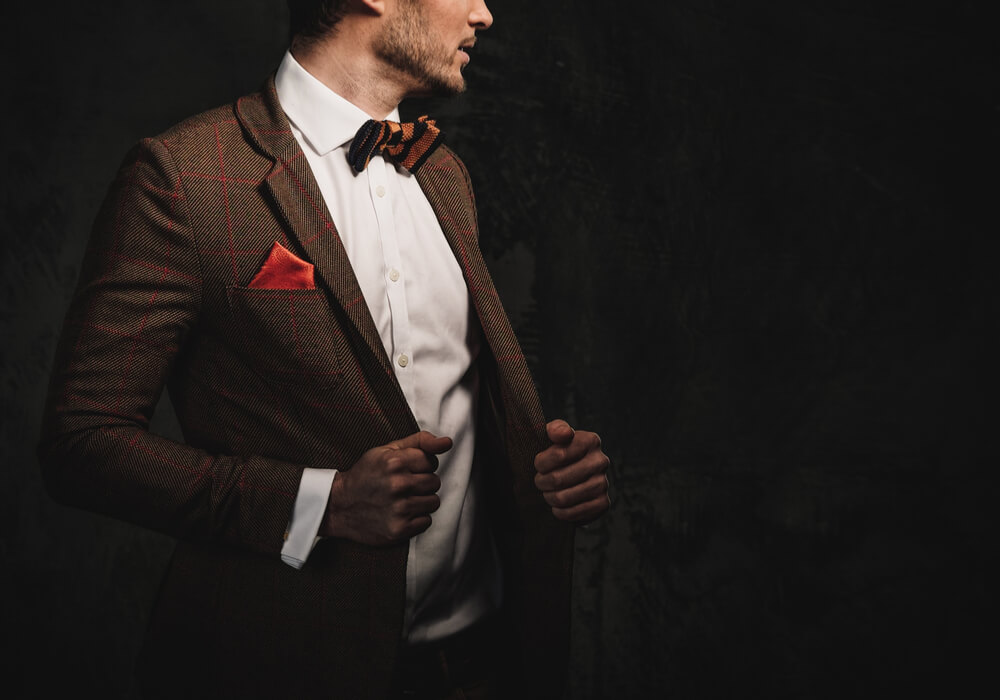 Be respectful
A gentleman is respectful to everyone around them – not just women that they're on a date with. Be polite to everyone you meet, even if they're just a plain rude asshole. You'll come out of it looking like the better person, that's for sure!
Be honest
As the saying goes, honesty really is the best policy, especially when it comes to dating and relationships. No-one really does enjoy 'playing games'. If you like someone, you like someone and a proper gent won't be afraid to let that person know how they feel about them.
Don't abandon ship in a relationship
Things can get tough in relationships and it's not always going to be a walk in the park despite how much you both love and adore each other. A gentleman will always support and be there for his partner, even during the most challenging of times.
Good Hygiene is a must
A true gent must have good hygiene – keep yourself smelling fresh and tip top at all times (the only exception is when you're working out!). Moisturise your face daily to keep it smooth and If you've got facial hair, keep it well-groomed and presentable. Keeping a comb with you is always handy to ensure your tresses are looking good! Finally, a nice spritz of aftershave goes a long way and makes you smell all sophisticated!
Hold doors open for people
This one is traditional yes, but holding doors open for people never gets old! It's the perfect way to show consideration for other people whether it's men, women, the elderly or children. There's nothing worse than someone in front of you who lets the door slam in your face – it's always nice to show courtesy to others.
Keep the language clean
Of course, you're not expected to keep the language clean at all times, but do be mindful of your language and who you're around. Dropping the f-bomb every other word just isn't cool and most definitely doesn't make you look charming whatsoever. Just try to tone it down if you've got a bit of a potty mouth.
Family comes first
Make sure to always put your family first if there's something going on. Maybe a member of your family or your girlfriend is feeling ill – if so, offer to help them out and look after them. Your efforts really will be greatly appreciated.
Always Be On Time
A gentleman does not arrive late. While it might be tempting to be fashionably late at times, or you may get distracted by other factors in your life, time management is a critical part of being a gentleman.
Don't leave others waiting around for you, it doesn't leave a good impression.
Dress Impeccably
Whether you choose Oxford's or Brogues, three button suit or two button, it's all down to personal preference, but always make sure to dress dapper.
Find ways to show your individuality, such as unique socks, pocket square or tie, but make sure everything is colour coded.
Never Show Off Your Wealth
Whether you're loaded to the brim or scraping by, it's just not proper to talk about your finances to others in an arrogant manner.
Showing off about wealth is unbecoming, it makes others feel small and it's simply not dignified. You know how much you have in your bank account, that's all that matters.
If you and your group of stags are looking to enjoy the ultimate sophisticated experience, then you'll love our gentleman's afternoon tea! It's a unique stag activity and takes a manly spin on the classic afternoon tea experience that the ladies love so much. Instead of dining on delicate cakes, you'll all get to enjoy sandwiches, pork pies (locally sourced of course), pickled onions, crisps and a delicious beer to wash it all down with!