He knows about the time you got hideously drunk on Tequila, he's the only person to have seen you shed a tear or two since you grazed your knee when you were five, and he has the video evidence of that time you rocked those teeny tiny swimming shorts in Magaluf back in '07. That's why, here at The Stag Company, during February we're celebrating all things Bromance. After all, if you can't say thanks to your best mate for always having your back during the month of love, when can you? Plus, if you want that video evidence to stay right where it belongs (AKA out of the sight of EVERYONE you know and any potential dates) it's best to show him he's appreciated.
If you've ever cried on his shoulder over a girl you knew for two weeks or he's helped you pull on a night when all seemed lost, you'll know how valuable his friendship is. Here at the Stag Company, we know it's not always easy to tell people how you feel (cue awkward slap on the back hug) which is why we are helping you say thanks and spend some quality time with your brother from another mother this Valentine's with our Bromance prizes.
Some of the more eagle eyed among you may remember back in 2013 we went on the hunt for Britain's most bromantic couple. Along the way, we learnt a LOT about bromances, and like any relationship, you have to keep the spark alive. That's not always easy when you've been tasked with planning a stag do to end all stag dos for the guy who's always had your back, so that's why we've put together our top tips for keeping your Bromance going strong come weddings or too much whisky…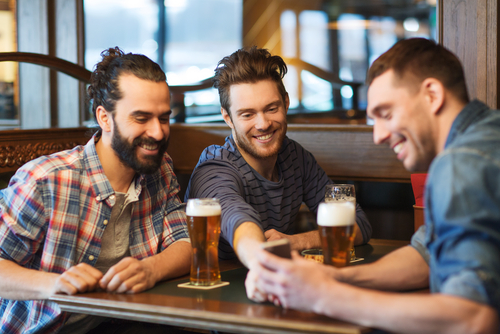 -Make time for each other-it's easy to only end up seeing him regularly at 5 a side footie on a Wednesday night or if you bump in to each other down the local pub after work, but to make a real bromance last both bros need to feel appreciated. Remember his birthday, set aside time once a week or once a month (whatever your schedule or other half will allow) and do something you both love.
-Don't be mad if he lets you down every now and again- ok, so we're not suggesting you put up with a bad mate, but you know what it's like-when you're students and your biggest worry is whether you can afford some value noodles for dinner, it's easy to live in each other's pockets. Once you actually have to turn up to a full time job and are a fully-fledged adult with responsibilities (ugh!) it's easy to forget or need to cancel plans…as long as he's not a serial offender and things are the same between you not matter how long you haven't seen each other for, it shouldn't be a biggie…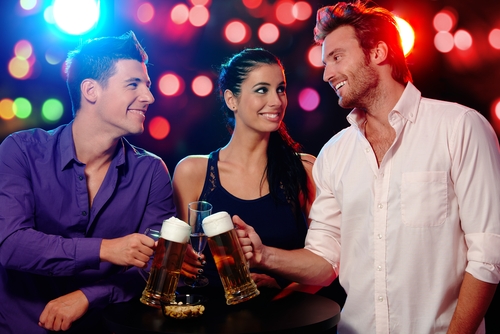 -Sharpen up your wingman skills- he might be a taken man, but this is definitely a life skill worth learning, especially if you do have single friends in your stag group. A good wingman is invaluable to a single friend, and you never know, if you help one of your pals end up with the love of his life, you could be up for best man duties second time around! A great wingman will make sure his pal looks the part and isn't bar hopping with beer down his tee, he will have a number of chat up lines available to his favourite guy at any given time, and he'll have unlimited compliments about his partner in crime ready in case he needs to do some serious crisis management after his dodgy dancing!
-Organise him the ultimate stag do-You might have to share his heart with someone else these days (sob!), but chances are if he's marrying her, you've probably already got your head around this. The ultimate show of love for your bromance partner is undoubtedly to organise him the best last weekend as a 'single' man humanly possible. The best ingredients for this are-his best friends (Dad, brothers, cousins, Uncles, his odd friend from Uni halls, the school friend that's never grown up-make sure they're all in attendance where possible). You'll also need beer or the tipple of his choice-and generous amounts of it. Then, because you also want to spend some quality time together before he becomes under the thumb, you'll also need some great stag weekend activities. This is where we come in, because all this week we are giving away some special stag do prizes for the 14th booking made on each day. Go on, show him some love…Call your party planner for more details today on 01273 225070.