Legendary things to do for your stag do away
Categories: Things To Try
Drinking is all part of a stag weekend however, we appreciate not all of you want to get completely wrecked and destroyed during your weekend (say what??) Yeah you read that right; it's not all about the booze. It's about bonding with your mates and experiencing new things, creating memories that are going to last a lifetime and of course, giving the groom-to-be a send-off he's going to remember during those boring married days of mowing the lawn and visiting in-laws. Which means that if you spent all your time drinking yourselves into a stupor then the groom is hardly going to remember the stag weekend now is he?! No, he's not going to. So try and go steady on the booze and pick an activity that is going to get everyone excited enough to forget about the lack of alcohol you've had during the do. Not sure what those are? Need some ideas? Well just take a gander and some of the memorable ideas we've listed below…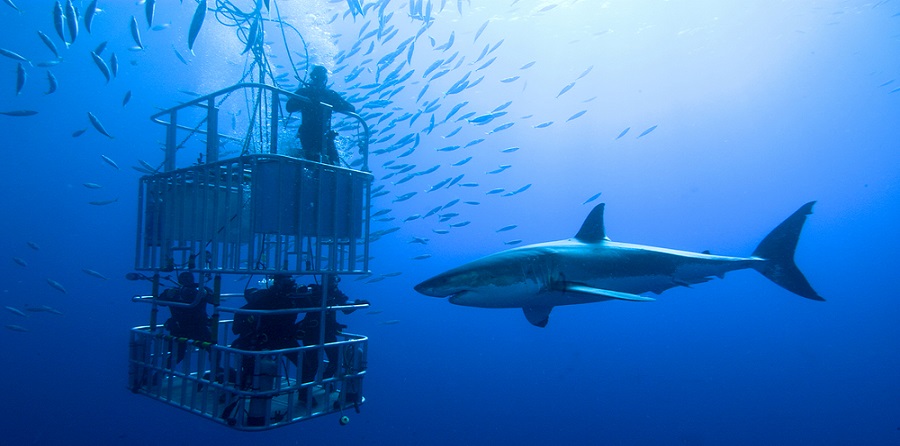 Cage Diving

It may not be wrestling an alligator or deer hunting but getting into a metal cage whilst sharks swim around you is going to be pretty memorable and manly! The best place to do this is South Africa hands down and the best time(s) to go is from April –Oct (but late summer is the optimum time.) The great underwater predators will be lured using chum, so chances are if you book with a reputable company then you'll get to see sharks (make sure you book with a place that has a money back guarantee if you don't see sharks.)
Yukon River Quest

This is going to require teamwork and lots of it, as well as a kayak and paddles. The race is open to teams and solo paddlers though I recommend a team as it's a 705-kilometer course through the wilderness which will see you navigating your way through wilderness and freezing waters. It's a round the clock race that takes place in Canada during the summer. Entry price is US$1,174, plus extra for accommodation and food.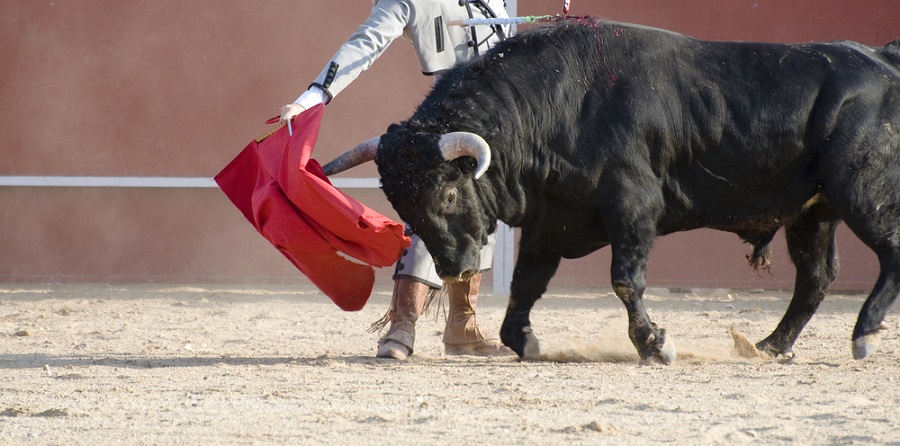 Bull Fighting

Needless to say you've probably heard of the run with the bulls and bull fighting but have you ever actually thought about having a go yourself? Well, now's the time lads because now you can learn the tricks of the trade and tackle your own horned beast (steady on!) There'll be trained professionals around so you don't have to worry about not knowing what to do and there'll be training before. Oh and before you start moaning that your bull is only a teenager just remember, it's still a bull with horns. Perfectly capable of gorging through flesh and they're pretty damn big…
Dakar Rally

Petrol heads listen up! This adventurous activity sees racers (both professional and amateur) from all over the world racing thousands of miles to reach the finish. What makes this rally different? Well first off it's considered to be one of the toughest motor rallies on the planet and it's not uncommon for motor company's to enter their own cars to test the vehicles endurance. It's also not uncommon for people to get lost or killed during the race due to vehicle related accidents... So keep that in mind before entering. Oh and you're also going to need a lot of cash to do this event, so even if you don't manage to finish (only 21% of racers do) you'll certainly remember the entry cost! For more information click here.