Every so often some of the staff here at The Stag Company are lucky enough to be sent on educational weekend trips to improve their knowledge of the locations, services and activities that we offer for our weekends. A couple of weeks ago some of the sales team were sent off on their merry to Benidorm, well, we have to get these stag do ideas we have somehow, right? Party Planner Tom (remember him?) tells us how the weekend panned out... This past week a few of the events team at The Stag Company were lucky enough to jet off to the sunny sights of Europe's Las Vegas. That's right, we all went to Benidorm.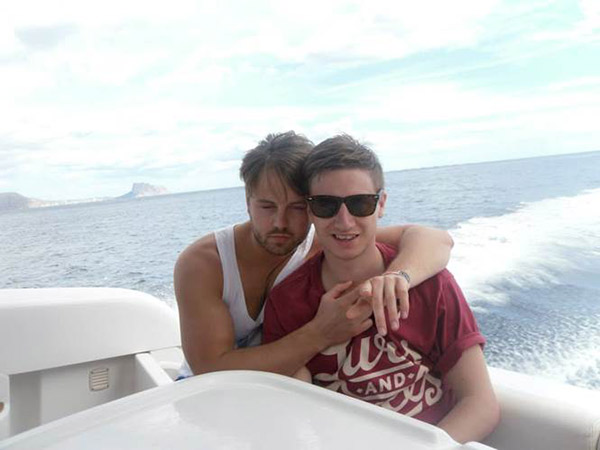 I'm not going to lie, everyone one of us on the plane thought we were heading to a place where all British OAPs spend their last few years, and we weren't wrong. The plane was full of people old enough to be collecting their pension, although this made our very own Sean Ardley (@Ardley26 on Twitter) a happy man. Luckily, once we hit the square in Benidorm everyone was young and the place was one of the liveliest I have ever been to on a night out. The guys who run our amazing Hen and Stag weekends out in the city met us in Benidorm, and they made sure we were treated like VIPs all weekend. Apart from me, but you will hear more about that in second. First night out in the city was different, to say the least. We visited the infamous square and then we all thought "right, we're 'Lads on Tour' lets get ourselves down the strip club" (LADS LADS LADS). Little did I know this is where my night would turn horribly wrong. Unfortunately for me I was given the 'Stag' title for the weekend. This meant I was given the 'Stag Stitch Up' in the middle of the strip club. Hilarious for the rest of the guys, humiliating for me. I was stripped completely naked in front of a full club, where two absolutely rotten strippers then decided to use a couple of belts and slap my naked rear end. I was not best pleased but hey, I took one for the team. Ultimate lad points. The night ended like any Stag Company night out, plenty of tears and a couple of football chants. We were in Benidorm after all.
Second day was something we had all been waiting for, and we were all absolutely buzzing for it. We were off Go Karting! The track we went to is said to be one of the best in Europe, and we were all itching to get out on that tarmac. Finn (@Finn_GM_Radford) was giving all the talk saying how good he was, and how sweet it was to wipe that smile from his face. Leave it. (His excuse was he got stung by a wasp, what a fool) The track was unbelievable and with no surprise to myself, I was the only one of the events team to be stood on the podium at the end of the race. I then did what all good sportsmen do, I told my 1000 twitter followers (yep, ONE THOUSAND - @robertstom) how well I had done, and was a bit annoyed when I only got 1 retweet and 2 favorites though. The second night was again a typical Stag Company night out. We made sure we hit all the cheap places to drink and somehow stumbled into the infamous Sticky Vicky Show.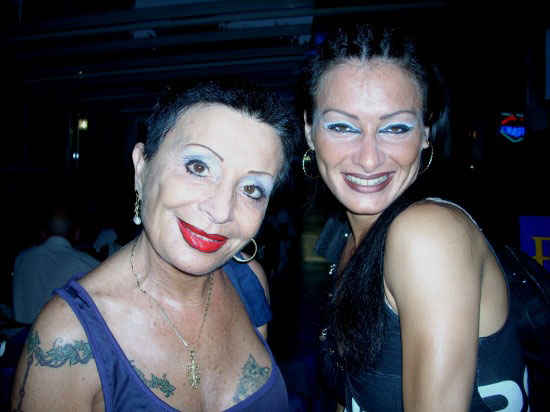 As you can see, she is a standard 9/10 so we were more than happy to oblige and watch what was to unfold. What a mistake this was. It was by far the most disgusting thing I have ever witnessed, the rest of the boys loved it though (they have no standards you see). After we regained some normality back, we ended up in an 80's bar to the delight of Sean and Pash. Plenty more drinks and plenty more flirting with 60+ year old women. Sadly our time in Benidorm had come to end an end. Nearly… Next day we got to act like the Kanye's and Jay Zs of this world on this bad boy,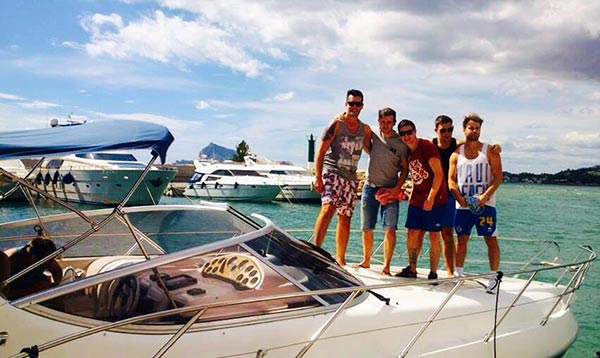 After an amazing two hours on a 30ft yacht and two incredible days in Benidorm it was time to head home. Big shout out to Paul, Dean, Mickey and Brian for showing us how to live like VIPs for two days. Until next time... Two Shoes Follow some of the events team on twitter: @Ardley26 @Finn_GM_Radford @Robertstom @Golbeyj.The Stag Company offer some brilliant packages, such as the Benidorm Base Weekend Package or the Benidorm High Rollers Stag Weekend Package, so if you're after one amazing weekend of fun in the sun then a Benidorm stag party is the one for you!