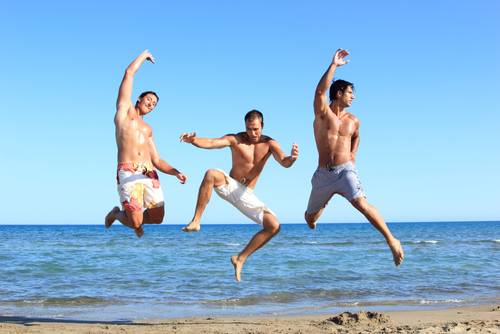 Top 3 - Stag weekend destinations for 2013
The world didn't end (hurrah!) and we're all still here. So if you didn't set your house on fire or sell all your worldly possession and move into a cave - then well done! You made it into 2013 without looking like a daft knob. However, if you still haven't been a stag do yet then this needs to be the year. There's no excuse! After all, you are on a stag website and we offer hundreds of cheap stag do packages but if you're still unsure where to go and what the top 3 stag weekend destinations for 2013 are. Then look no further… Vegas The original and arguably the best. This is proper aspirational stuff, the place where stag dreams are made. It's the ultimate and we finally offer it on our website. Where else in the world can you visit the Eiffel tower, ride a gondola, gamble in a Oxygen pumped twilight zone and have Elvis marry you to a stripper named Candy. Only in Vegas. In one night you could become a millionaire (O.K. maybe not, but you could win a lot of money) and in one night you could lose it all. It's all there and without a doubt it's the perfect stag do destination.
Albufeira Hidden away in the Portuguese bosom, this little seaside town is a great place to enjoy a sun soaked EU stag do. The locals are friendly and everything (bars, clubs, beach and restaurants) is pretty much within walking distance from one another. Plus the local government have lowered the prices of everything in an attempt to draw in more tourism. Cheap booze, hot weather, sandy beaches and tanned bikini clad women. What's not to like!?
Bristol The home of graffiti artist Banksy is a young city that's really starting to come into its own. Loved by the locals and surrounding towns, Bristol has a great clubbing scene and brilliant nightlife. The student populated city centre is also a blessing in disguise as most places will offer cheap drinks in order to draw more of the academic punters (and regular punters in general!) All the stags we've ever sent there have come back preaching its praises and many of them choose to return at a later date. Interested? Check out our Bristol stag weekends here
Then go and get a free quote and see where you and your mates could be going this year!