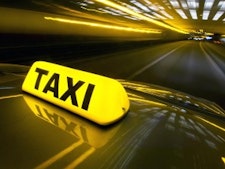 Return Airport Transfers (Tenerife South)
So you've opted to go to Tenerife for the stag do? We think it's a brilliant choice and it's one of those destinations that's sunny most of the year, so you never know, you might even come back with a bit of a tan! But if you haven't had time to think about organising your transfers, then how about leaving them to us? We'll be able to sort you and the rest of the stags out with transfers from the airport, straight to accommodation and vice versa.
On the day of your arrival, simply make your way through passport control, pick up any baggage that needs reclaiming and head through to the arrivals hall, where you'll be met by your driver – they'll be holding up a sign with the group leaders name on it! You'll then be lead to your transfer and driven straight to your accommodation. On the day of your flight home, it will be time to say farewell to Tenerife and the amazing weekend of fun! Simply wait outside your accommodation, and we'll arrange for your transfer to pick you up – it really is as easy as ABC booking your transfers through us!