1. New Dad Dave
Who Are They: After 12 months of rearing two screaming tots, Dave has finally been let off the leash with the lads. He has a year of pent-up partying tucked up inside and it'll all be unleashed on the first night. He spends the evening telling everyone how much he loves them, knocking back shots and completely over-does it. Dave spends the rest of the stag do hungover and can't wait to go home to get Lego thrown at him by small people.
Most Often Found: Chewing someone's ear off about the wonders of children.
Typical Comment: "I forgot how much hangovers hurt!"

2.Will From Work
Who Are They: The Stag spends months assuring you that Will is a legend. He'll tell you about that time that Will from Accounts sunk twenty pints and got into a fight with a biker. When you meet Will he is five foot four of boring. At times you forget he's part of the stag do. The one time you do talk to him he just tells you about accounting. You fall asleep. He is the dullest man alive.
Most Often Found: Blending into the background.
Typical Comment: "Well the interesting thing about accountancy is…
3. All About the Girls Gav?
Who Are They: Completely ignores all of the stag activities and can most often be found chatting up a girl at the bar. Leaps on any suggestion to go to Eastern Europe for your stag. Seems overly fond of telling everyone how many condoms he's brought with him – and how they're all gonna get used before he goes home.
Most Often Found: Putting his phone on silent whenever his wife calls.
Typical Comment: What happens on the stag, stays on the stag – right lads? Right?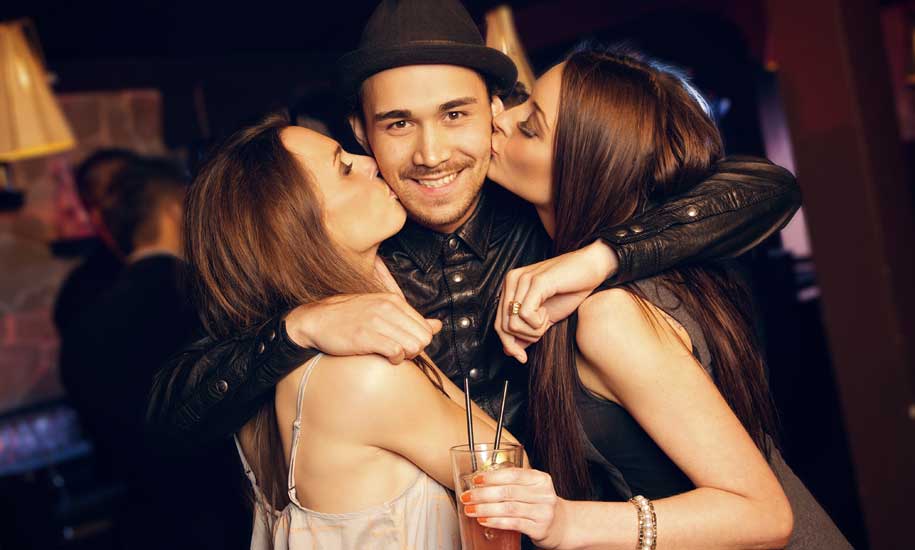 4.Not so quiet Nigel?
Who Are They: You've known Nigel for five years, you still occasionally forget his name. He's quieter than a church mouse in a graveyard that's just been shushed by a librarian. Nobody expects much from Nigel but the moment you touch down in Bratislava he lets loose. It's beer first thing in the morning, beer for lunch, beer for dinner, and beer for elevenses, beer for supper, beer for a mid-afternoon snack. He becomes the stuff of legend. And when you touch back down in Blighty, he goes right back to quiet normal Nige, and you wonder if it was ever real.
Most Often Found: Taking his shirt off while jumping onto the bar and downing a bottle of vodka. All at the same time.
Typical Comment: "Let's go mental!"
5. Fake Legend Frank
Who Are They: Unlike Nigel, who came out of nowhere like a bat out of hell, you expect a lot from Frank. In the months before the stag do he's telling you about all his legendary nights of drinking. Even on the way to the stag he's telling you how on his last stag do he was arrested. You're actually a little bit scared to go on the do with him. This all changes when you arrive in Amsterdam and the most mental thing he does is drink more than one pint in an hour.
Most Often Found: Quietly enjoying a pint.
Typical Comment: "Alright lads, lets' not go overboard."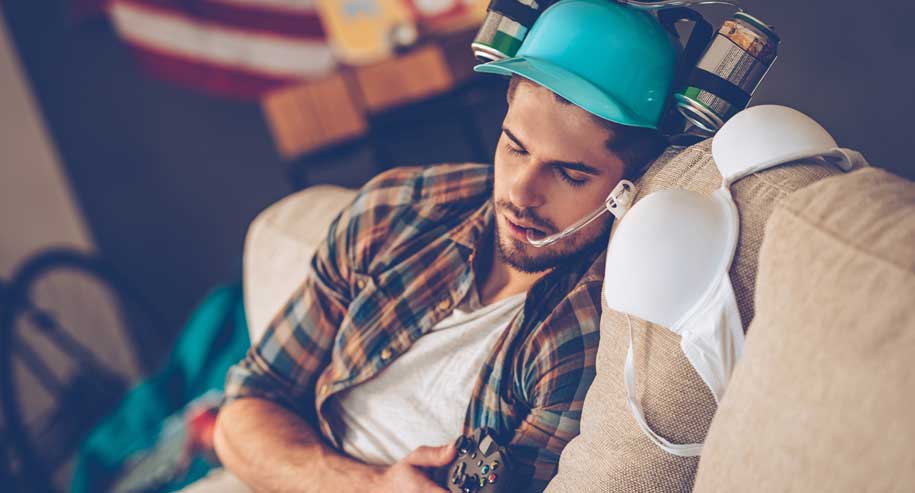 6. Skint Sam
Who Are They: Still agreed to come on the stag, even after losing his job six months ago, moving in with his mum and basically living off super noodles when back home. He still owes the best man for the hotel and will 'borrow' from everyone when it comes to pints, fags or literally anything that costs anything.
Most Often Found: Ordering whatever he wants and then nudging you when the bill comes.
Typical Comment: "Could you just spot me this one time?"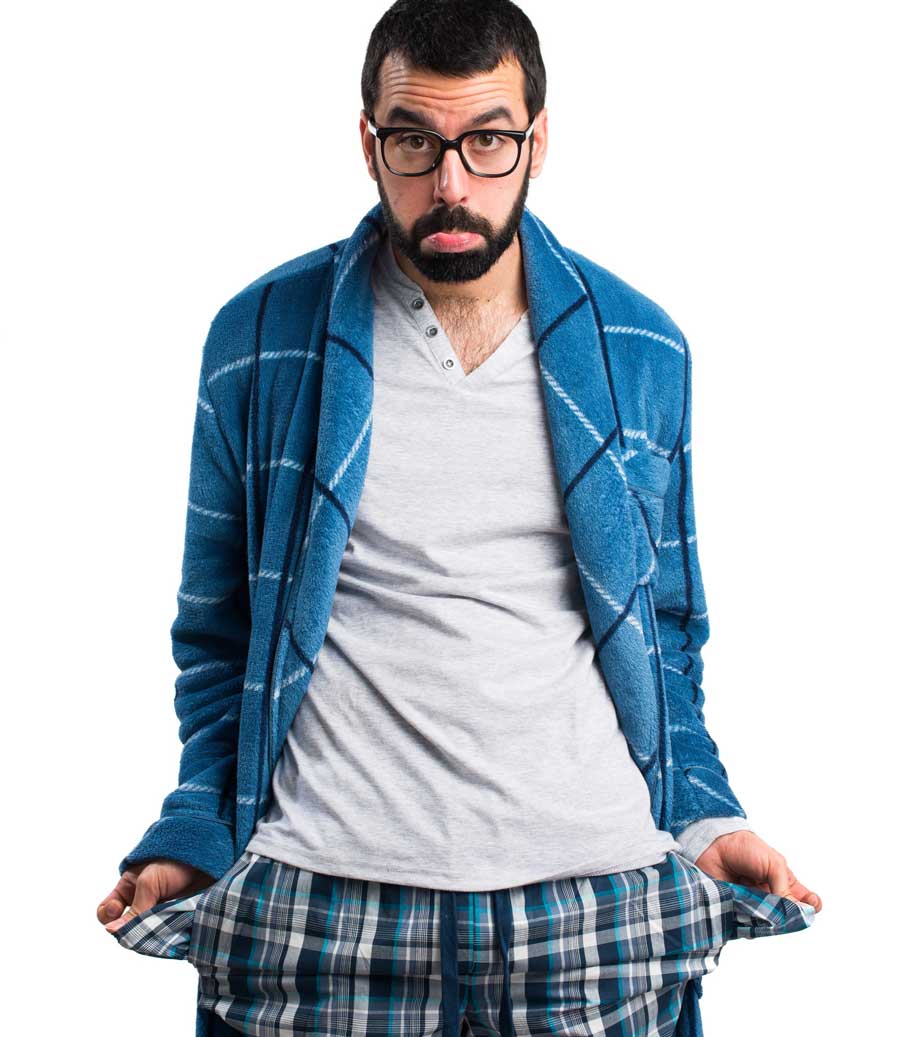 7. Tight Trev
Who Are They: Similar, but not the same as his poorer cousin Skint Sam. Trev has plenty of dosh and a nice job. However, when it's his time for a round he's always suspiciously in the bathroom, or outside on the phone. He's always eager to handle splitting the bill and somehow ended the stag richer than he started.
Most Often Found: Showing you the calculator app on his phone to explain why he should be paying £24.57 rather than £25.
Typical Comment: "Well I'm not tipping."
8.Important Ian
Who Are They: You're not quite sure what he actually does, but it's in The City and means that he's late to the stag and spends 90% of his time on his email. At first you think he's a bit of a dick, but when it hits 11pm on Saturday and he's finally 'signed the deal', to celebrate he gets the shot in and actually he's alright.
Most Often Found: Outside the pub yelling at his phone.
Typical Comment: "No, sell at 15!"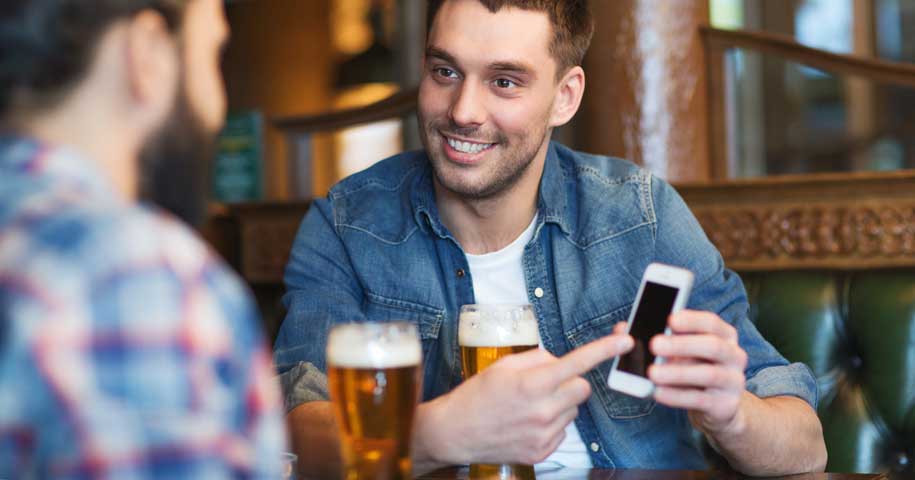 9. Victim Vic
Who Are They: Spends the first few hours of the stag ensuring that he's alienated and pissed off everyone. The rest of the stag is dedicated to ensuring that he has the worst time possible. Will spend the rest of the weekend being the butt of everyone's jokes.
Most Often Found: Demanding to know who shaved off his eyebrows.
Typical Comment: "What did you do to my toothpaste?"
10. Stag Lad Liam
Who Are They: Ridiculously over-prepared for the stag do. Insists you all wear themed t-shirts (which he printed) at all times. He's the one who constantly reminds you when any 'stag do rules' have been broken. He refers to everyone as a 'top lad' and, however forced, is 'all about the bantz'
Most Often Found: Trying to desperately break the bantometer by giving everyone nicknames. And using them constantly.
Typical Comment: "Eggsy, Baz, you're not wearing your t-shirts. My mum did them."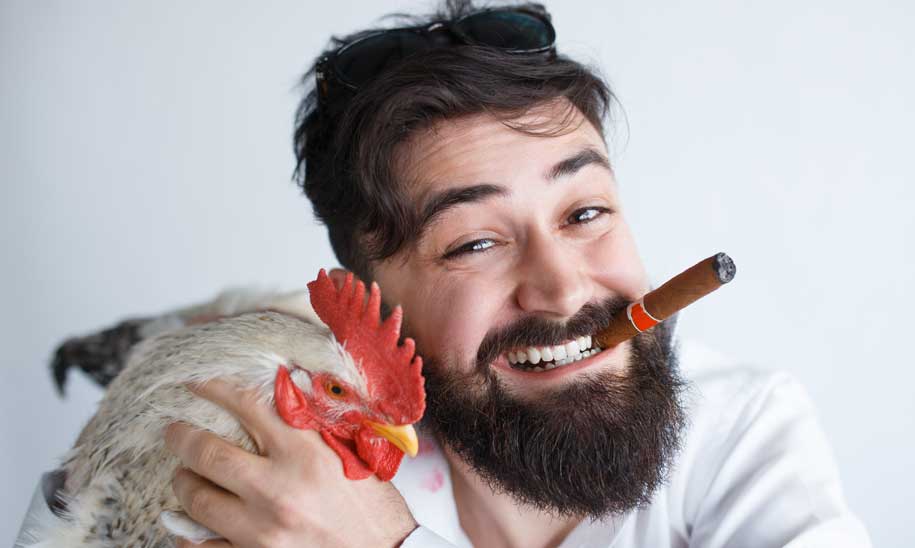 11. Mental Mike
Who Are They: The stag knows him from 'back home', he insists on calling you all pansies, has a tattoo on his neck and a look in his eye that guarantees he's 'seen things'. During go-karting he decides to drive the wrong way around the track and fight the staff because it's "funny innit". On the first night out he starts on the bouncers and gets arrested. You don't see Mental Mike ever again, and you're okay with that.
Most Often Found: Having a worryingly in depth knowledge of the criminal system and explaining to you why his GBH conviction 'don't count'.
Typical Comment: "Well I've only actually been to prison twice."