It's Halloween soon, which happens to be my favourite time of the year, so in between thinking about
what Halloween costume I want to wear
and wondering if I might be able to go Trick or Treating one last time I thought I would round up some of my favourite horror films that are currently on Netflix in the UK right now. If you're looking for some suitably scary films to watch on All Hallows Eve you're in luck, because I've picked 13 just for you (unlucky for some). I've given them all a scare rating out of 10 ghost emojis, but feel free to let me know your thoughts on these films, as well as suggesting any that you would've liked to see on this list itself.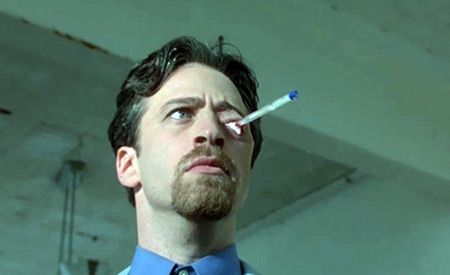 The Faculty
This 1998 horror is set in an American High School (where else?), in which the students are all sceptical about their teachers, thinking that there is just something off about their teachers recently. It sounds a bit silly but I find this one really entertaining, and it is fun to pick out all of the actors and actresses in the film too. It's an all-star cast, including current household names such as Jordana Brewster, Josh Hartnett, Salma Hayek, Elijah Wood, Laura Harris, Usher (!), and even Jon Stewart. The guy who played the T-1000 in Terminator 2 also plays one of the teachers. It's a fun film to watch, with a few scares and a few laugh out loud moments too.
Scare rating (/10):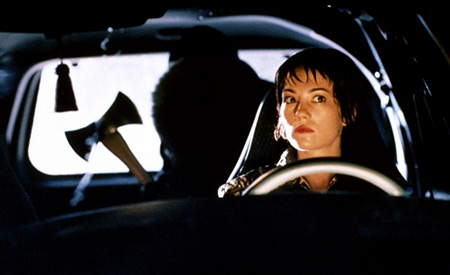 Urban Legend
The late 90s were a golden era for teen slasher flicks, and Urban Legend is one never really hit the heights of Scream and Scream 2 in 1996 and 1997 respectively. Taking cues from most horror films at the time (Scream, I Know What You Did Last Summer); Urban Legend featured a young and attractive cast that ended up all kinds of dead. The 'teens' (which included Jared Leto, Joshua Jackson, Tara Reid, Danielle Harris, and even Robert Englund of 'Nightmare on Elm Street' fame as their professor, a great touch) learned about urban legends in a Folklore class, before everyone meets their maker in the methods detailed in the class. The film spawned two sequels, which I haven't yet seen as they're probably not as good as the first one. I might be wrong though, and they're both on Netflix, so I'll be watching them soon.
Scare rating: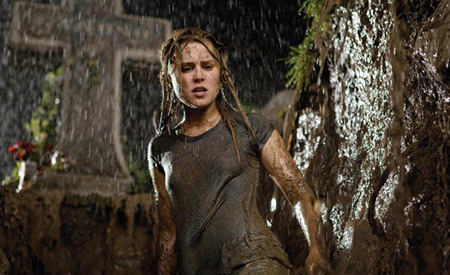 Drag Me To Hell
Written and directed by Sam Raimi (The Evil Dead, Timecop, The Grudge, 30 Days of Night), Drag Me to Hell sees a loan officer fall foul to a supernatural curse, cast on her after she effectively evicts an old woman by denying her an extension on her mortgage. What follows is the classic 'I'm seeing and experiencing crazy shit but my boyfriend just thinks I'm crazy' storyline, in what for me was a really enjoyable film. Expect the odd jump and the odd scare, and it's always good to see Justin Long continuing to get work (he was
so
good in Jeepers Creepers, right...). All in all I found the story quite compelling and fun to watch. Again, this is definitely one to watch with your friends.
Scare rating: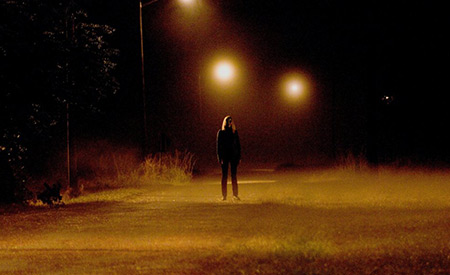 The Strangers
Now this film may not offer the standard scares in the shape and form of zombies, ghosts, or possessed humans, but the suspense and sheer terror that you'll feel at times during this home invasion film is why I rate it so highly. It makes for uncomfortable, uneasy viewing throughout and that is one of the things that I love the most about a horror or thriller film; the feeling of suspense and the near constant high heart rate that you'll have from start to finish of this saga. This is partly down to
the film's soundtrack
, provided by tomandandy whose previous work includes soundtracks for films such as The Mothman Prophecies, The Rules of Attraction, and The Hills Have Eyes. It's definitely one that will have you on the edge of your seat, screaming at the TV and gripping onto your chair so hard that you'll leave your fingernails embedded in it. The Strangers is also influenced by true events, which is the icing on an already terrifying horror-filled cake. This is definitely my favourite in this list.
Scare rating: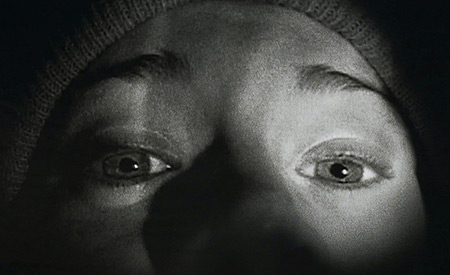 The Blair Witch Project
When it comes to handheld camera / found / lost footage films you'll find it hard to name anything other than The Blair Witch Project as the film that brought an idea (that had started in the 1980s) to the wider attention of the world. Love it or hate it, this film spawned a sub-genre and paved the way for other films or franchises such as Paranormal Activity, REC, Cloverfield, Diary of the Dead, Apollo 18, and The Last Exorcism. If you haven't seen this then I don't want to give too much away, all I'll say is that you'll never want to visit a forest at night again after you've seen this film. Unless, like me, there is part of you that wants to witness something like you see in the film, in which case go for it.
Scare rating: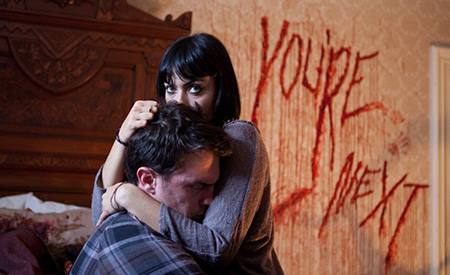 You're Next
A relatively new film shot in 2011, although it wasn't released until 2013, You're Next is another film like The Strangers that features a home invasion which is of course supposed to make you fearful that the same thing could one day happen to you (horror directors love playing on that). After things start well enough with a family get together, albeit with some petty sibling rivalry thrown into the mix early on, the night is descends into utter pandemonium when they're set upon by a crew of three masked individuals, hell bent on causing as much chaos as humanly possible. What I liked about this film was the plot twist, how some of the characters reacted to being terrorised, and the slight lean towards black comedy that is intertwined throughout. If you're the sort of horror fan that shouts at the TV during a film because you can't believe the characters have made another poor decision, you'll love this.
Scare rating: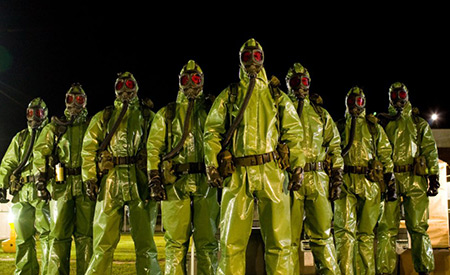 The Crazies
Now I don't think a list of horror films would be complete without something from the King of Zombie films; George A. Romero. I've chosen the 2010 remake of The Crazies, his 1973 film of the same name (although Romero is an Executive Producer on the remake), which sees a small town's water supply infected with the 'Trixie' virus. What the virus does is essentially transform the mental state of anyone who is infected, sending them crazy if you will. As with most horror films that have a zombie element, it descends into a quest for survival, full of heart stopping scenes, a slight pull at the heart strings from time to time, and plenty of jump-out-of-your-skin moments.
Scare rating: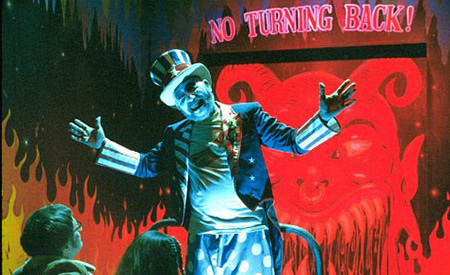 House of 1000 Corpses
Written, directed, and co-scored by Rob Zombie, House of 1000 Corpses follows the stories of two couples that are held hostage on Halloween by a backwoods family, with its influences from 1970s horror films such as The Hills Have Eyes and The Texas Chainsaw Massacre abundantly clear. The film is even set in 1977, with the characters in the midst of writing a book on strange, offbeat roadside attractions in America. Discovering a gas station that features a Museum of Monsters & Madmen, the group end up on a pretty bleak journey with an unnerving atmosphere that will once again have you hiding behind cushions and vowing never to stop at any gas stations in America, ever.
Scare rating: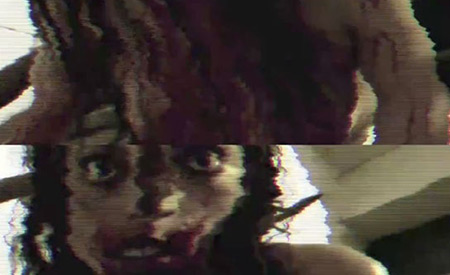 V/H/S
I must applaud those that were behind V/H/S, for going in a slightly different direction with film and piecing together a series of different stories that still manage to work together as a full body of work. As with any found footage film, the shaky camera work always lending an unsettling air to the film as you think you see things that aren't there in the corner of the shot, before something else comes at you out of leftfield so fast that you find yourself rewinding the film to watch it again, regardless of how much it has just scared you. I won't give anything away here, just be sure to watch V/H/S, and remember that if you don't think you can stomach a full horror film this is perfect, as the small segments can be watched one at a time if you really must.
Scare rating: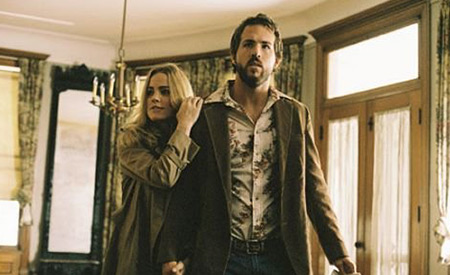 The Amityville Horror
I'm inclined to say the best thing about this film is Ryan Reynold's beard, but that would be doing the rest of the film a disservice. Following the story of a family that move into a home that appears just too good to be true, The Amityville Horror soon unfolds and it becomes apparent that there are demonic forces at work (or play?) in the house. The family soon discover that the house was the site of a mass-murder, with it becoming apparent that the crime that took place in the house was the real reason for its low asking price. The family experience all manner of insane visuals and paranormal goings on, but will they be able to get out and survive, or will they be the second family to fall foul of the houses' curse.
Scare rating: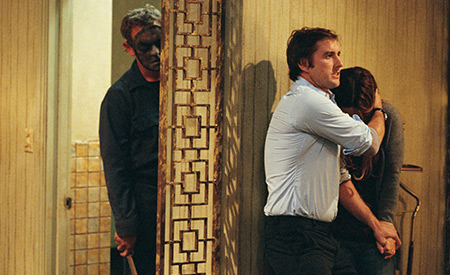 Vacancy
So this horror film may fall loosely under the home invasion banner again, with but a slight twist. Vacancy sees a couple (Luke Wilson and Kate Bekinsale) break down in their car, forcing them to stay the night at a motel in the middle of Nowheresville, USA. After choosing a VHS tape to play in their room's VCR the couple are alarmed to find out that the tapes are what appear to be snuff films, all of which have taken place in the motel room they're staying in. Cue all manner of heart-in-mouth moments and suspense as you will the couple to escape from their nightmare with all of your being. There are some great scenes in the film, and some that will have your heart in your mouth, that is when you're not full of dread and fear and waiting for that next sound or image that will make you fill your trousers of course.
Scare rating: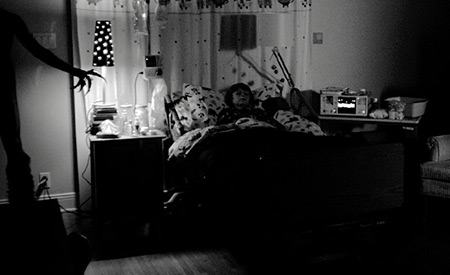 Insidious
You can't beat a good supernatural horror film, and Insidious is one of many in recent years that I've enjoyed. After their son falls into a coma following an accident in the attic, Josh and Renai go in search of help for their child in the form of paranormal investigators and séances before learning the truth is far worse than they could possibly have imagined. The suspense in this film is what makes it for me, with the film equally at home drawing out those moments and really playing on your mind as to what could come next. That's what gets me the most, when I've watched horror films so much that I think I know what is coming next, only for nothing to happen in that scene. Having said that, if I could describe this film in one word it would be 'jumpy'.
Scare rating: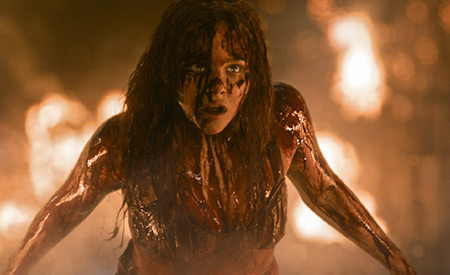 Carrie
I'm sure that pretty much everyone has seen or at least heard of the original Carrie film. The 2002 remake failed to set the film world alight, but this third adaption and 'reboot' featuring Chloe Grace Moretz and Julianne Moore is, in my opinion, does it justice. As with most reboots these days the term 'reboot' allows the team to be a little more creative and look to rewrite parts of the story. The infamous pigs' blood scene is still in there, of course, and this is just one of many scenes that benefit from being rerecorded, in my opinion. Some of you may disagree, but that is the beauty of the internet, right?
Scare rating:







It's a shame that Netflix updates and removes films every so often, as I'd loved to have recommended films such as All the Boys Love Mandy Lane and The Cabin in the Woods. Maybe they'll be on Netflix in time for Halloween 2015! Still, the films that are included on the list will make great Halloween viewing for you so dim the lights, grab the popcorn, and settle in for a terrifying movie marathon! If you don't like horror films don't worry, it won't be long before
DEMONS COME FOR YOUR SOUL.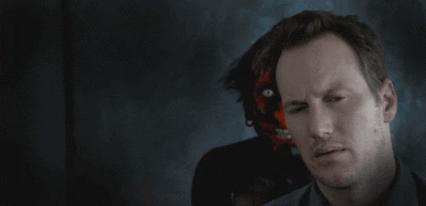 Sleep well...