It is no secret that The Stag Company loves Brighton. Our main offices are based here, most of our staff live here, it is beautiful in the summer, and it is a great destination for a stag do. In fact, it is a great destination full stop. Brighton offers something for everyone, be it the typical tourist attractions such as the Pier and the Brighton Wheel, or the 400+ restaurants and food establishments, or the many other quirky things that make Brighton such a fun and interesting place to visit and to live. We've asked some of the team here at Stag Towers what they love to do in Brighton, and compiled the results into a nice list for you. So whether you're visiting Brighton for a stag do, a weekend away with the lads, or just a short break, take a look at our list of the coolest things to do in Brighton for all the inspiration you'll ever need.
Ride the Wheel
We'll just go straight in with a nice touristy thing to do, ride The Brighton Wheel. It'll offer you a great view of the seafront, including attractions such as the Palace Pier, the remains of West Pier, the Electric Railway, the Royal Pavilion, the list goes on! Do this first or last, it's up to you!
Visit the Pier
If you're at the Wheel then you'll want to take a walk along the pier too. There is a vast array of things you can do on the pier. Some of the most common suggestions to come up in the office were going on the funfair rides at the end of the pier, having a beer in the bar, playing games in the amusement arcade, eating doughnuts and ice cream, and belting out some classics in The Glitter Ball Bar, Palace Pier's very own Karaoke bar!
Go to Burger Brothers
One of our favourite things to come out of Brighton in recent years is a love for burgers, and there are a small number of independent establishments offering some of the best burgers you'll find here in the UK. A personal favourite of Cat, one of my fellow content writers, is Burger Brothers. These guys come highly recommended and at the time of writing they are currently the number one rated restaurant / establishment in Brighton on Trip Advisor, that's not a bad record to hold. Take a look at one of their burgers and you'll see why people love Burger Brothers so much:
I am in Brighton..... So this means one thing and one thing only. @BurgerBrethren ..... — artwork (@artworkmagnetic) April 13, 2014
Other burger bars worth checking out are the Troll's Pantry, and Brighton Burger. However, if you want more burger for your buck our new Man vs Food burger challenges will be right up your street.
Drink at Brighton's many bars
Everyone loves a tipple, and this is especially apparent in Brighton where you'll find all manner of pubs, bars and clubs. If you're a Gin lover be sure to visit The Office, a cosy pub offering no less than 25 different gins! If you prefer Whiskey then you'll want to seek out The Great Western, and be sure to visit The North Laine pub to try out its own beers, brewed on site! You'll also find your usual chain pubs and clubs in the city, but with so many others within walking distance of each other it would be rude not to sample the local, independent bar and club scene.
Take a walk down the Laines
The North Laine is the place to go for that 'Brighton' feeling. With over 400 independent shops, cafes, bars, and restaurants there is plenty to look at, and if you have to pick up a gift for someone while you're here then The North Laine is without a doubt the best place to do so. With all manner of lifestyle, craft, and gift shops you'll find the perfect present, no matter who you're buying for. If you're in the market for some new, mod-inspired clothing then visit Jump the Gun. Also, the cafes and bars with outside seating are perfect for a spot of people watching, which is always fun but even more so in Brighton!
Grab a deckchair and a beer on the beach
If the sun is shining down on Brighton when you're here then you'll definitely be heading to the beach at some point, it's the done thing. If you are going to the beach to relax for an hour or two we would suggest visiting the Fortune of War, a pub that is practically on the beach itself. Once you've got a cold beverage in a plastic cup you should then go and hire a deckchair, before pulling up a pew and getting some well-deserved rest while admiring the views and enjoying a nice, ice-cold pint.
Visit a festival
If you're visiting Brighton at the right time of year you'll have the opportunity to see one of Brighton's many festivals. The Bank Holiday weekend just gone saw the Brighton Foodie Festival, and we're currently in the middle of the Brighton Fringe Festival. Other notable events include The Great Escape Festival, Brighton Digital Festival, and of course Pride!
See the Royal Pavilion
The 'Pav' is steeped in history, being built in 1787 as a seaside retreat for George, Prince of Wales. It is an extravagant building that must be seen to be believed, as no number of words or photos can do it justice. During the First World War it was used as a military hospital, and now it serves as a great piece of local history. There are also grounds around the Pavilion that you'll find full with people relaxing, sunbathing, and enjoying Brighton in the summer.
Watch Brighton & Hove Albion play
What better way is there to spend a Saturday afternoon than watching the Seagulls play at their new stadium, The Amex? With unrivalled, friendly support you'll have a great time once you've made the short train journey to Falmer. Who knows, if Brighton do well enough in the Play-Offs you'll be able to watch Premier League games here next season! As you would guess, we're all pretty excited about the possibility of the Seagulls making it into the top flight of English football. Also, be sure to join in with the crowd's chant of 'SEAGULL! SEAGULL! SEAGULL!' every time one of our feathered friends swoops around the stadium.
Get a fancy coffee
If you like a coffee you'll love Brighton, much like I do. I could write an entire article about Brighton's coffee shops, but that is another article for another time. You'll find plenty of coffee shops dotted around Brighton and Hove, all of which are great for catching a break, or grabbing some caffeine to go. Brighton's very own coffee company, Small Batch Coffee, is definitely worth trying and you can find a cup at the train station, or several other locations throughout the city. People love Small Batch so much they've even gone as far as to tattoo the company logo on their person: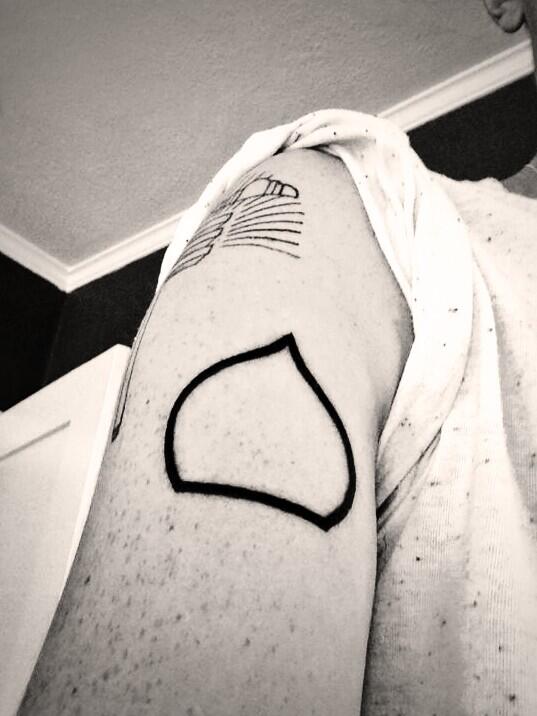 Tweet them at @SmallBatchCC.
Go to Snooper's Paradise
The only way to describe Snooper's Paradise would be an Aladdin's Cave of stuff, but in a good way. If you want to find something quirky and 'Brighton' then you'll want to come here. Even if you don't buy anything you'll be amazed at everything you can find in Snooper's Paradise, I imagine it to be what eBay would look like as a shop in the Laines. You never know what you'll find, so chance your luck and see what you emerge with. This place is perfect for gifts too.
Eat Fish & Chips
No seaside visit would be complete without a portion of fish & chips, preferably eaten on the beach in the blazing sun. There isn't much to add here, we all love fish & chips right?! If you want to taste a truly great portion of fish & chips you should seek out the Brighton institution that is Bankers on Western Road, winners of the National Fish & Chip Awards 2012. You won't be disappointed.
Get a Sunday Roast
Yet another British institution has to be the humble Sunday Roast, and when you're in Brighton you'll be spoilt for choice. Almost every pub you pass will be offering their take on the classic roast, meaning you'll be spoilt for choice. Some of the pubs recommended by our staff include The Lion and Lobster, The Mesmerist, The Black Lion, and Good Companions.
Watersports
Hit Brighton Marina to see even more places to eat, drink, and shop, as well as the opportunity to sample some water sports as well. View our Brighton stag party pages to see how you can book a Zap Cat experience for your stag weekend.
Here in June / July? Watch a film on the big screen
If you're looking to book your stag do or visit to Brighton in June or July you can take advantage of one of the many summer events that are offered by the city, the big screen on the beach! Last year a series of films were shown, but for 2014 the screen will be showing all live World Cup games! You can expect to see most of the Stag Company down here after work watching the games in style!
Visit Komedia
Fancy a bubble? Then hot foot it to the North Laines and Brighton's premier comedy club, the Komedia. With all manner of comedy, cabaret, spoken word, and theatre acts performing throughout the week, you'll always find a show to attend, and the club also offers club nights well into the night as well.
Go to Scoop & Crumb for Ice Cream and Hot Dogs
Yet another gem in Brighton's crown that is easy to miss, Scoop & Crumb boast the largest ice cream sundae and waffle menu in the UK. They also do a selection of hot dogs, and I think they're pretty bangin'. This is the perfect place to visit on a hot day, and it is super close to the beach. What are you waiting for?
Nudist Beach
Speaking of beaches, we also have a nudist beach here in Brighton, up near Kemp Town. If you're brave enough to go 'full pickle' then seek it out.
Ghost Walk of the Lanes
Fans of all things scary will love to be taken on a ghost tour of the Lanes. You'll be shown a number of spooky locations, all of which are well renowned for their ghostly goings on, from apparitions down by the Old Steine to the dark, brooding presence often felt along Black Lion Lane. The ghost walkers all perform the tour in costume and in character as well, making for a great evening.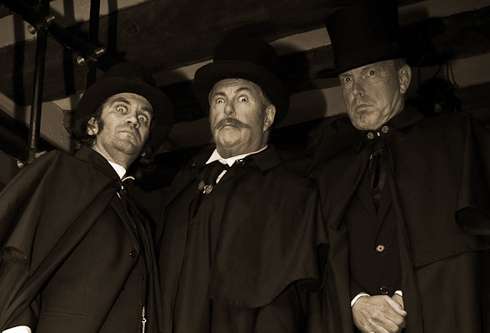 Photo credit: Ghost Walk of the Lanes
Preston Manor
Another one for the ghost hunters, Preston Manor is found on the outskirts of Brighton and Hove, and is also well known for its hauntings. 'The Lady in White' has been seen many times, although she failed to make an appearance when Most Haunted set up shop and filmed overnight back in 2006. Also, if you're getting married in the area Preston Manor is also popular for weddings.
Go to Billie's for a breakfast, perfect for the morning after the night before
You'll have to take a step away from the hustle and bustle of Brighton City Centre to find Billie's Café, but when you do you'll be extremely happy to have found this breakfast haven. Currently rated #4 of 1,013 restaurants in Brighton on Trip Advisor, they must be doing something right and judging by the times some of us in the office have been there, we're inclined to agree. You'll enjoy this more if you visit with a hangover, trust us.
Keep an eye out for The Argus' unusual headlines
The unusual headlines of local paper The Argus are something of a cult hit in Brighton and Hove, even gracing one of my favourite websites Buzzfeed with this article. Just look out for signs outside newsagents, where you may just see a humorous headline. Some favourites that I have seen include 'Mystery of Restaurant's Exploding Tea Towels', 'Mysterious Girls in Punch-up at Peter Andre Show', 'Lifeboat Called out to Help Witch', and 'OAP Cruises A27 at 8mph'. This is my all time favourite though: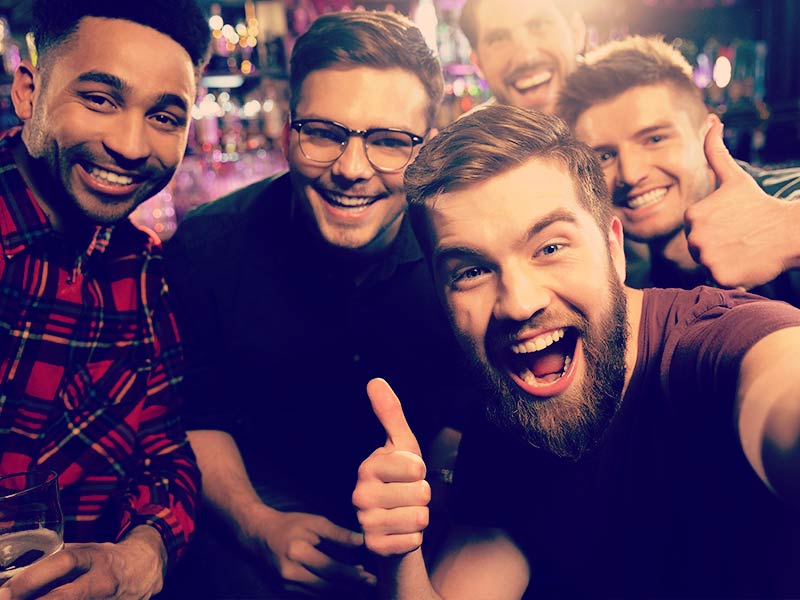 Photo credit: Steve Woods
Ride Volk's Electric Railway
The electric railway down on the seafront is the oldest operating electric railway in the world today. Completed in 1883, the current route takes passengers from the Aquarium Station (close to Palace Pier and the Sea Life Centre) to Black Rock Station, which is close to Brighton Marina. Just a mile in length, it is much nicer way to walk the stretch from the pier to the marina.
See West Pier before it falls into the sea
Speaking of piers, the remains of the West Pier still stand tall and proud off the coast, despite closing in 1975 and deteriorating ever since. A series of fires and bad weather have seen the pier gradually fall into the sea, but it is still holding on. Be sure to take a selfie with West Pier the background, she won't be around for ever. If you can fit all of this into one weekend, we'll give you a medal!