Summer has gradually come to a finish and the weather's getting a bit chilly in preparation for the winter, so now it's time to pack away those summery essentials in order to make room for something slightly warmer. Here at the Stag Company HQ, style month is also drawing to a close, so for our final fashion related post of the month, we've taken a focus on our top 5 favourite men's fashion trends of Autumn/Winter 2015. So get ready to wrap up warm and pick up a few style tips, so you're ahead of the game for that upcoming winter stag trip, although don't forget about grooming products too!
Shearling jackets for the win
This wool and leather trend was massive on the A/W 2015 catwalk earlier this year with its bold 1970s vibes, although you're probably going to have to shell out around £1k to get your hands on an authentic Shearling jacket. But as the saying goes, you really do get what you pay for, so you just need to remember that this is a timeless classic, and really is more of an investment (a bold one at that!). Obviously if you have less of a generous budget for a winter jacket, then it's definitely worthwhile browsing the high street and online for some imitation Shearling style jackets for a fraction of the cost.
Fifty shades of grey
Nope, grey is most definitely not just one for the ladies! Grey is pretty huge for Autumn/Winter 2015, and was by far one of the most popular colours observed on the runways at this year's fashion shows. And to be honest, there most probably is fifty shades of grey to choose from; there's marl grey mixes and stripes to light grey and bold grey; either way there's a lot on offer. So whatever you wear, let it be grey.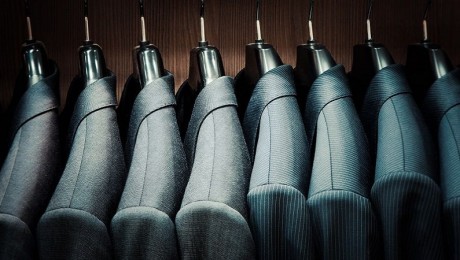 Go green (but not with envy!)
Green is big news, and what's great is that there's enough khaki and olives styles out there for everyone! Whether you're looking to jump on board the whole military look with ornamental shoulder pieces and fancy brass buttons, or just prefer to throw on a parka coat for more of a casual style, then you can guarantee you'll be bang on trend this season
Keep it in check
Checks are in once again this season, and not just a hit with punks and Wild West enthusiasts, so why not experiment with a few different styles and shades? Of course, there is the timeless classic plaid flannel shirt or you could attempt to pull off some check trousers, although we can't promise that you won't look a bit like Rupert Bear if you opt for the yellow and black numbers.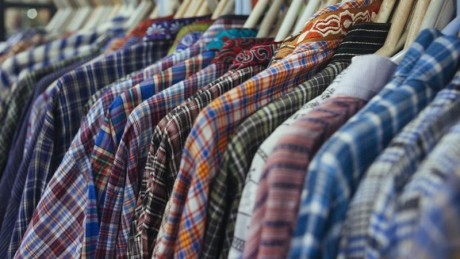 It's all about the graphic knitwear
Brighten up your wardrobe with a bold and loud graphic print this winter. The high street is littered with them this season, so you can be sure that you'll be able to pick up a statement piece to keep you warm in the chilly weather. From daring geometric prints to quirky fairisle designs, there's a piece of graphic knitwear out there for everyone. If you don't feel comfortable sporting bright colours, then we suggest opting for something more subtle such as grey with black or monochrome patterns. In addition, the Christmas jumpers will be making an appearance soon in stores, so you'll be able to combine feeling festive with being on trend at the same time.