Whther you're curently in the doghouse or you just want to surprise your lady, we're here to lend you a helping hand. And what better way to do it than from the persepctive of a woman...
Men often say that women are complicated, and I absolutely agree with you (yes I am a woman and I agree with you). We always sometimes have mood swings and insecurities; we often say we are fine when we're not, and we do this just to test your perseverance and how well you know us. We tend to act with our emotions- one of the main reasons we differ so much from you lot. But there is one thing for sure. You can never go wrong with a small act of romance. Well, I say small but it really just depends on what your significant other is like. If you are looking to impress her, here are some ideas for you. Identify what she is like and then follow the instructions… thank me later.
The beauty queen
If your lady is really into everything to do with beauty products and she likes to splurge on these, then you're in luck. This means that you will definitely get it easy and a quick trip to the cosmetics store is all you need. First be sure to find out what brand she likes. I can image this will not be your forte, so have a quick sneak peak into her make-up case. Go on, there's nothing scary in there... Now that you got the brand name, you're on your way to Boots. I say here because they stock the most brands. And if you really have no clue what to get and are reluctant to look through her cosmetics collection, here are a couple of products which every woman will love.
Benefit Cosmetics They're Real Mascara – Award winning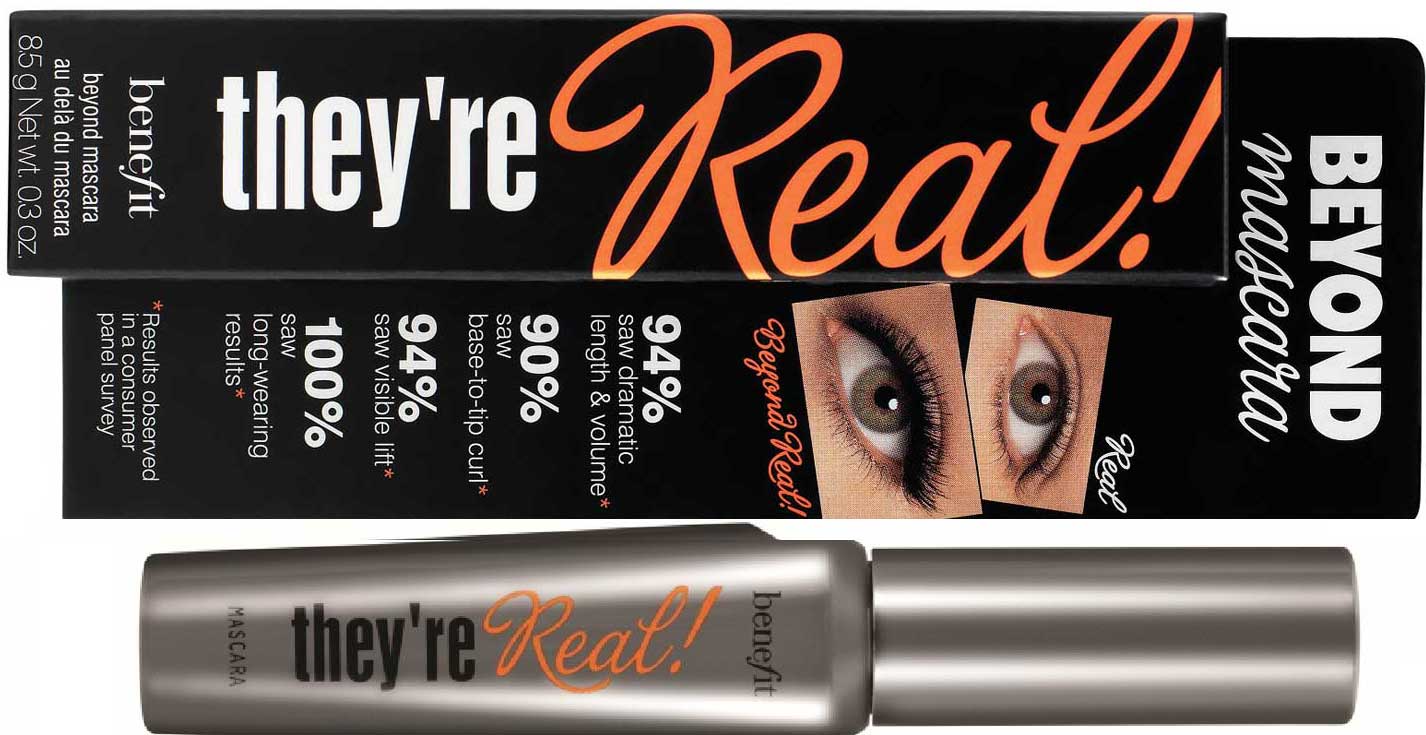 Smoky 2 in 1 gel liner – Available at the Body Shop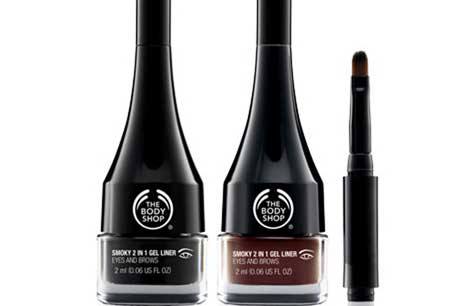 The sporty girl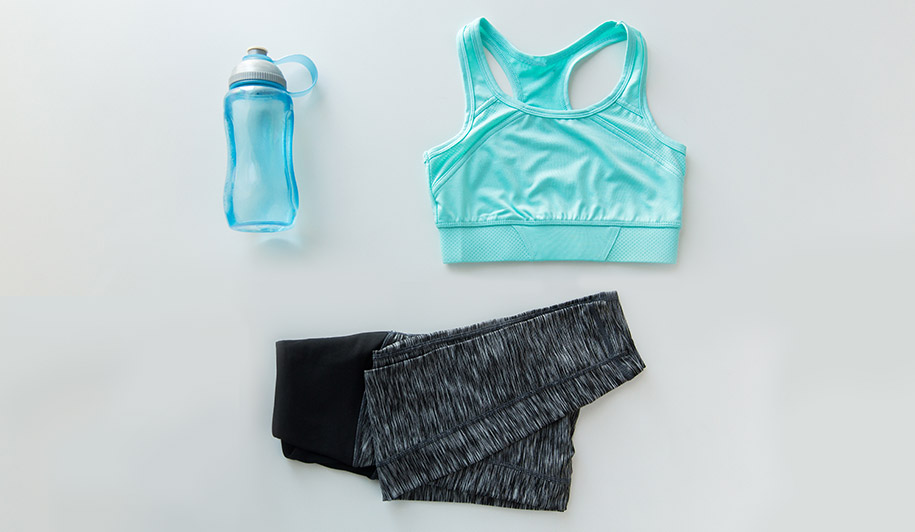 Does she enjoy being outdoors? Is running part of her daily routine? You have lots of options then and it should be a fairly easy surprise to achieve. TK Max has a great variety of active wear so a voucher will be perfect. If she is a bit of a yoga or Pilates fan and you are set to really surprise her with something a little bit more fancy, then lululemon.co.uk will be your go to place. Although the prices are a little bit on the expensive side, this is really the crème de la crème for the athletic woman. The fabrics are amazing and she will be stoked to turn up to the gym and tell her girlfriends what an amazing partner you are, showing off her new gears. Trust and believe!
The party girl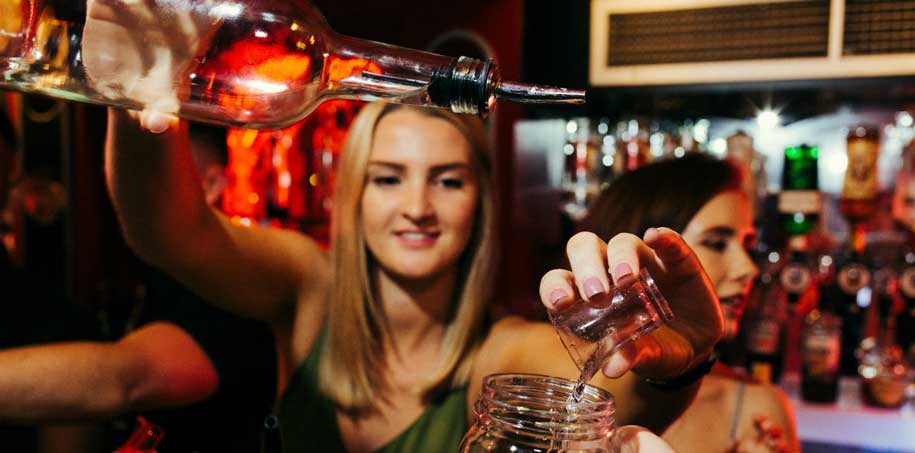 If you have the fun and outgoing girlfriend, then the surprise needs to match her personality- big and bold. She is the type of woman who enjoys having a few wines with the girls on the weekend, loves to dress up and to be a social butterfly. Taking her out for a romantic dinner at the fanciest restaurant in town could definitely be a winner, but if you want to be a little bit more creative and spontaneous, we've got a couple of ideas for you:
Option 1
Sending her to a cocktail making class which she can take her girlfriends to will seriously win you some brownie points. Not only you have surprised her, but you've also chosen an activity which she can share with her friends. They will definitely sing your praises and she will be super proud to have you as her man. It's a winner!
Option 2
A girl's best friends are jewellery and beauty salons. Sending her for an afternoon of pampering at the local spa or beauty salen will really win you some golden points. Here she can relax and get spoilt which is exactly what us women enjoy. You will probably need to choose a couple of treatments so we recommend a massage and a mani or pedi...
The artsy girl
Photography, anything to do with art and DIY projects are amongst some of her favourite activities to do. Does this sounds like your significant other? If so, then listen up. She is most likely to appreciate beauty and have a keen eye for abstract things. Do some research and see if there are any special and important exhibitions happening around you. If so, get those tickets and get it sorted! If not, you can take her to a museum for the day and afterwards treat to her a few drinks at a swanky place.
There you have it gents. If for any reason, you cannot do any of the above, just remember that even a nice bouquet of flowers can get you a long way. One last tip:
"Flowers say I'm sorry, chocolates mean I love you".