Poland is quickly becoming a popular destination for stag parties as well as tourists. Krakow is one of the star cities that the nation has to offer. Many choose it over Prague as it is a cheaper option and less crowded than the Czech city.
Poland boasts 92 breweries and a rich culture of drinking. You will often see polish beers in shops around the UK because of the large expat population, so you can always try before you leave! The three big beers are Zywiec, Lech and Tyskie. While these are big brands in Poland, there is a growing interest in regional and independent beers. This is a backlash due to 80% of Polish breweries being owned by foreign beer giants like Heineken.
Beer prices are one of the primary reasons Krakow is so popular for stags. You can always find a cheap place to drink and often there is another just a short walk away.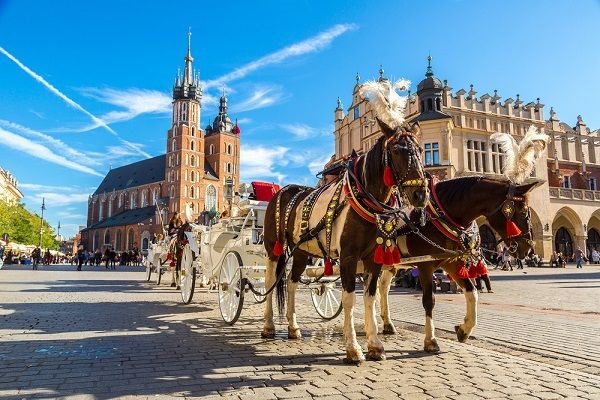 Local lager will always be the best choice if you are watching your wallet. Krakow does offer better known brands from Europe and further afield, but they will always come at a cost due to being imports.
So what about the numbers then? How much will you be forking out for that sweet nectar?
We wrote this guide three and a half years ago, therefore the prices have begun to increase over time, however Krakow is still very decently priced.
Well in Krakow the average pint will be around £1.80 if it's a domestic beer, such as Ciechan Pszeniczne, Amber Ko?lak, ?ywiec Porter, Ciechan Miodowe, Brok or Tyskie Gronie.
This is a general rule, but of course this can be different for many reasons. If you are self-catered for instance, you will find the best prices in supermarkets.
For a regular bottle of beer, which is around half a pint, you will pay just £0.50! This jumps up greatly for the same size bottle in a standard bar however, which will likely cost £2.21. That makes the average for a bottle of beer in Krakow £1.33. Don't forget though this is including all beer prices, including the foreign options.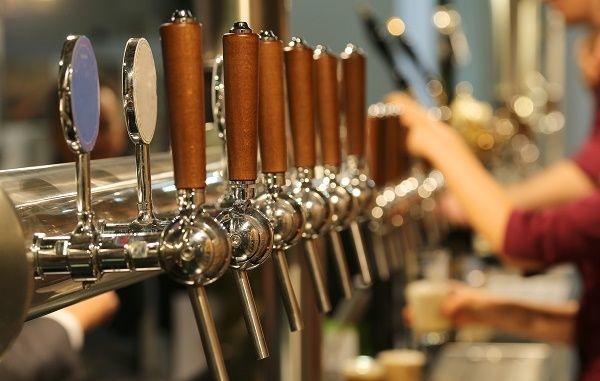 If you go with our suggestions of Polish brands exclusively, you will save the most money possible. Take the three we suggested for instance. The average cost of a bottle of Zywiec is £0.50 or £1.18 for a pint. That is some serious savings if you are coming from the UK. Pints in London for instance can cost upwards of £7! It is a similar story with Tyskie and Lech. They are both £1.10, so it will be easy for your wallet to match you appetite.
The foreign imported beers are largely served in 0.33 litre bottles, which always end up quite expensive per 100ml, with the average price being 1.66 euros (7 PLN). If you ask the bar staff if they have any foreign imports on tap, you can normally get more for your buck, so it's worth finding out before putting in your order.
As with any city that attracts visitors there is always a few bars trying to take advantage of the situation. Among those with high prices, and best to be avoided, are Cocomo, Hard Cards, Saxons, Flames and Etage.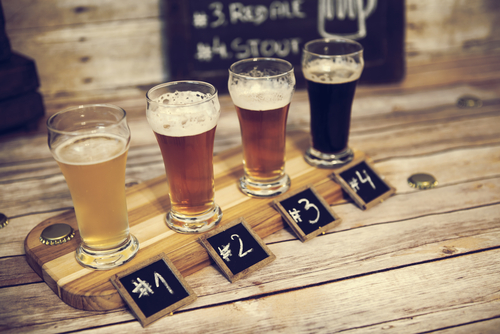 You also need to remember that if you're in a key area or at a swanky restaurant then the prices may vary drastically. But there are so many amazingly priced pubs and bars in Krakow that with just a little investigation, you can find yourself some incredible bargains.
Krakow is great choice for beer fans, with its many brands to choose from, so what better news can hear here than it is also insanely affordable too! Poland will likely become more popular because of these prices and will be pushing budget seekers and stags across borders from other European destinations. Soon it won't be such a secret and it will be filled to the brim, head and all. The prices will rise accordingly. That is just capitalism. So make sure you go before it is too late and enjoy a beer for us while there!