Boobs vs Butts
Categories: Things To Try
The boobs vs butt debate has been going on for quite a while now. The female body has sure changed over the years, but one thing is certain and that is that men prefer curvier women over thin ones. When I asked a bunch of thirty something professional men about this, they all seemed to agree that a woman looks more appealing and healthy "with a bit of meat on her". They also mentioned that during intimate moments men just respond better and get more excited to a well-developed, curvy body shape, where boobs and butt are both present. But lately there seems to be a bit of an obsession over with having a bigger booty, more so than before. It seems that cleavage may have taken a back seat, whilst bums are actually the focus. Women of today , go to the gym to work on their behind, by adopting the trending workout plan which is squats, squats and more squats (there is even a hashtag for it on Instagram, #shesquats). And if you want to see a pro doing them, check out Jen Selter, she literary just takes photos of her squatting.

So what do the men of UK actually prefer? A nice cleavage or a good booty? To come to a conclusion, The Stag Company asked the men of UK to speak up about this and the results were quite surprising...
Boobies or booties?
The desire for big butts or as Drake calls it "I like my women BBW" began with the sexy Beyonce who showed the world what her mama gave her and the world liked it. Then we have Kim Kardashian, who is not very talented, but one thing she brings to this world, which is also the thing that probably got her famous and actually keeps her famous, is her very large booty. Butts come in different shapes and sizes, from a smaller, perky one like The Victoria Secret models, to very round & toned ones like the Instagram sensation Jen Setler has; then of course, they can also be extremely large, like Nikki Minaj which can look a little fake, but hey for the butt lovers, it's good.






Moving on, we have the breasts which are those round balloon lookalike things on a woman's chest and men just can't get enough of them. They are soft and cushiony, and sometimes very bouncy and men just love to play with them. They all have their own looks and like butts, they also come in different shapes and sizes, from very small ones, to extremely large boobs, perky, big nipples, smaller nipples, the list goes on. Some ladies who reminded us that breasts are a beautiful thing were the legendary Bettie Page, the rebellious pinup girl, Pamela Anderson, who we all remember running on the beach, with her almost too small for her body red one piece bathing suit, and then we have Kate Upton who was named the sexiest women alive by People magazine. Are men still infatuated with a good cleavage?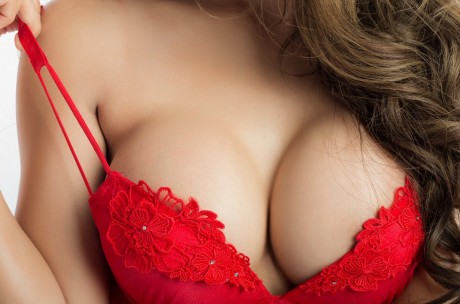 The Results

The survey showed that 56% of the UK males are quite traditional and keep it real by preferring boobs over a decent bum. Do you agree? What do you prefer? Tweet us your answer or connect with us on Facebook