So you're still none the wiser about what to do with that 'best man' honour that's been bestowed on you-organising a killer stag do. You've listened to Charlie from school squabbling with the groom's step brother Tim over whether to have a boozy weekend in Bournemouth or a lager filled two days in Leeds and quite frankly you don't want the hassle.
That's where we're here to help. Here at The Stag Company, we believe stag do's should be stress free, filled with beer and just as you like it, so we've come up with some top notch ideas for you last minute lads to ensure your mate's big weekend goes off without a hitch however late you've left the plotting!
Sort your accommodation-pronto!
As much as those clipboard wielding, spreadsheet keeping warriors would like us to believe, the phrase you snooze you lose isn't always entirely accurate. While we wouldn't necessarily advise booking a hotel at the last minute, if you're flexible about your accommodation type you can actually bag yourself a steal by booking later on.
That being said, it's definitely the first thing you should think about when booking your last minute stag do, as no one likes to be left out in the cold. Contact your party planner today to get started choosing your hangover haven.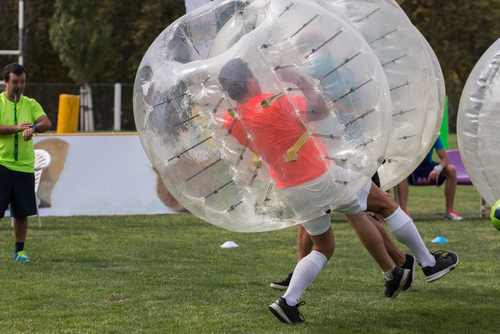 Book a Bubble Football or Extreme Soccer Experience
Ok, so this might seem very specific, but hear us out as there is actually a reason you should look at this super stag activity. Sure, some of the guys in your party might be rugby fanatics or cricketers, but nothing is more of a crowd pleaser than an energetic bubble football experience. The key to bubble or binocular football is that anyone no matter what their skills (yup even Chris who was always picked last for PE!) can play along and start on a level playing field.
The game is more about the camaraderie than showing off your ball skills, so it's a fail-safe stag do activity if you don't have time to text round and see what everyone would like to do. It's also a great way to start your weekend if you don't have time to organise a trip to the pub before to get to know the groom's second cousins-bashing in to them in a plastic bubble counts right?!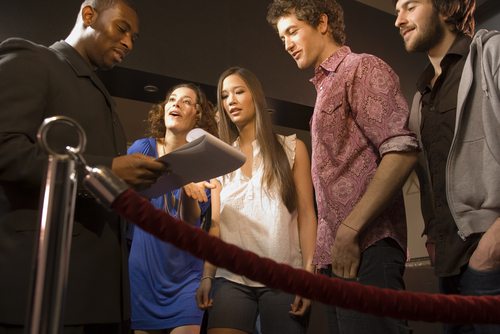 Make sure your name IS on the list…
There's nothing worse than planning a big night out and realising as a large group of lads you're going to struggle to get in anywhere after being rejected from the 3rd club after a half hour queue. That's why here at The Stag Company, we are fans of booking a booth. Not only will you have pre booked your entry, but if you add drinks to the package you can also avoid waiting at the bar to order a round.
The best thing is, booths don't tend to increase in price if you've left it until the last minute, so it's not too late for us to book you your own party area!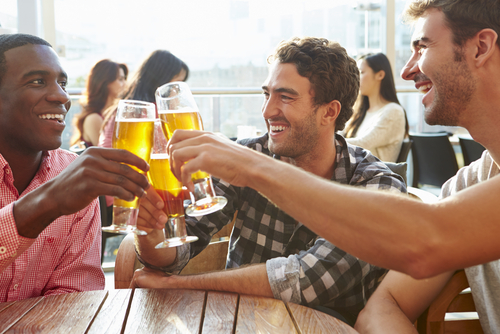 Book a meal
We've lost count of the amount of times our mums have told us to 'book, or it'll be busy' and we've simply thrown our heads back and laughed or ignored her keen advice in favour of chancing it. Much as we hate to admit it, she's pretty much right when it comes to a Saturday night feast. Many popular stag do cities get mega busy on a Saturday night meaning your dreams of some tasty grub are lost in favour of a soggy take away sandwich from the offie-not the best way to line your stomach!
That's why here at The Stag Company, we work with a number of crowd pleasing restaurants so you and the guys can pre book your meal-what's more there's no awkward splitting of the bill or waiting for indecisive Dave to choose his starter as you'll pay separately with our payment system and can pre order your grub, leaving time for the more important things in life-on to the beers!
To find out what we can do for your last minute stag do, call our party planners today on 01273 225070