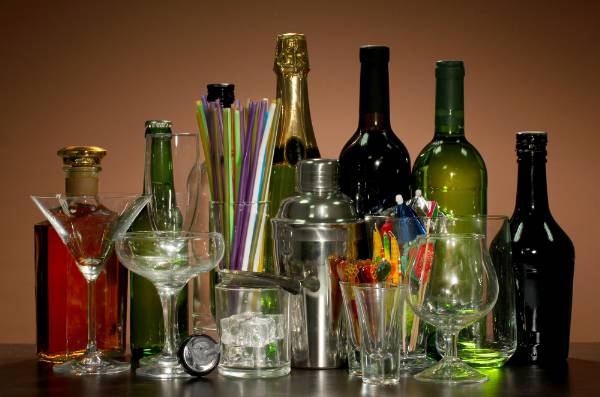 Making Reality TV Less Painful… With Drinking Games!
'Tis the season to be jolly… or maybe not if you're being forced by your fiancée or even your friends to watch one of the seemingly endless reality shows on TV at the moment. (That's if you're not a fan of them obviously, if you love a bit of Louis Walsh or can't get enough of Ant and Dec then by all means carry on enjoying them to your heart's content!) But if you're anything like me, you might be left staring blankly at the screen and wondering to yourself 'surely there is something to make this less painful?!' Well you're in luck, because the remedy to this Simon Cowell, Strictly or I'm a Celeb-induced problem couldn't be simpler: just apply a drinking game to it! Okay, okay – it might not be the romantic idea your other half is looking for, however if your friends are insisting on watching it before heading out into town, the less impressed of you can get the night going early… you never know, it could be so much fun you'll be using it on the night of your stag in the hotel room! Now you just need to choose the show and the rules, but to make it a little easier on you, I've put together a few ideas of my own:
The X-Factor
The absolute titan of the reality TV contest, this year's show is nearing its end but you'll be just in time to jazz it up for yourself when it reaches its undoubtedly tearful, controversial and for many, anti-climactic climax. Here are a few rules you can use… • Drink 2 Fingers: Every time Tulisa does that arm pose to show off her tattoo (what's that about anyway?) • Have a shot: Whenever someone cries. • Drink a finger: Each time somebody posts an update about the show on Facebook or Twitter. (*Add an extra 2 fingers if they're calling it a 'fix'). • Down your drink: If the judges start to argue. • Have a shot: Whenever a contestant does the little 'vote for me' phone call pose into the camera.
I'm a Celebrity… Get Me Out of Here
Having started last weekend, you've still got a good while of I'm a Celebrity related drinking left before it finishes on 3rd December, so let's get right to it! • (Obviously) Down a Pint: Whenever someday says 'I'm a Celebrity… Get me Out of Here'. • Have a shot: Just like The X-Factor, whenever someone cries! • Drink 2 Fingers: Whenever someone gets a star in a Bushtucker Trial. • Have a shot: Any time Ant & Dec breakdown and burst into laughter at a contestant. • Drink 2 Fingers: If a cameraman seems to be focusing on one of the women a little too intently… That should be enough to get you started for now – I know I've missed out Strictly but come on, that has no place on a lads night in, let alone a
stag weekend
- you should only be watching that one if you're sat with your Mum and I'm not sure if she'll fancy drinking 2 fingers each time Brucey makes a joke…