Prince Harry has just been officially appointed as his brother's best man and already the stories of the raucous stag do he has in store for Prince William are emerging.
The second in line to the throne is to celebrate his last weekend of freedom in the UK and with Prince Harry in charge he should expect nothing less than a wild no-holds-barred party.
Harry has reportedly targeted a kinky lesbian burlesque act called Sweet Harlots to perform at the
stag do
.
[caption id="" align="alignright" width="300"]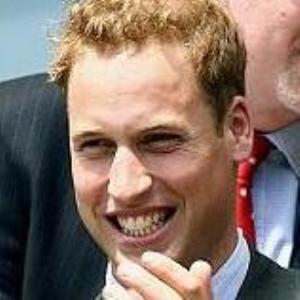 William likes the sound of this[/caption]
Xarah Xavier and Anouska O'Hara are said to be regulars at Harry's favourite clubs Boujis and Mahiki in London and are often hired by celebs, who seek a raunchy, yet apparently 'intelligent and very theatrical', performance.
An unnamed source said Kate Middleton wouldn't mind these girls and added: "It's not sleazy or porno - it's sophisticated, sexy and beautifully staged."
It has been suggested the party will be held in Clarence House in April ahead of the biggest royal wedding in a generation.
If Harry has free reign on organising the stag do, we think he should break down the barriers and go for something entirely common, such as a
stag weekend in Blackpool
.
Get Prince William and his mates kitted out in overalls for some paintballing, although it may be a nervy afternoon for his well-armed body guards.
Then after they've cleaned up and dressed William in a Mankini they can head out for a comedy club performance (with all royal references having been taken out of the acts).
Blackpool's finest strip club can deliver what Harry had in mind, minus the intelligence and the theatre and then the night can conclude at one of the resorts finest superclubs where the partygoers will be too bleary eyed to realise they have royalty amongst them.