Where It All Began
The Rugby world cup started in 1987, hosted jointly by New Zealand and Australia. There were tournaments prior to this date, but there was no true globally accepted tournament for rugby union up until 1987. Before this, the Six Nations was widely considered to be the main competition to watch for fans worldwide. You also got to watch rugby at the Olympics every four years, however this stopped being a sport in the Olympic games from 1924. With the Rugby World Cup just around the corner, we are aware of the shortage of bar space available to watch the big game, especially if you're in a big group, therefore if you're looking for a
Rugby Stag Do
, take a look at our packages for massive opportunities from 18th September. With 42 days left, the excitement is certainly building here in the Stag Company office.
What Is The Web Ellis Trophy?
The gilded silver trophy is awarded to the winners of the Rugby World Cup, named after the man who was believed to have invented rugby football, William Web Ellis. The trophy is 38 centimetres and has a golden reflection, while New Zealand are the current holders. William was a member of Rugby school, which is where it is believed he invented the sport, however he left the town to join Oxford and was a huge fan of cricket, leading the University team.
Previous Winners
New Zealand, South Africa and Australia all have won the cup twice, with the only other winner being England in 2003.
2011 New Zealand
2007 - South Africa
2003 - England
1999 - Australia
1995 - South Africa
1991 - Australia
1987 - New Zealand
Television Audience
Due to the advances in technology, alongside the growth in following of the Rugby World Cup, the television audience has grown from 300 million in 1987, to 3.9 billion at the most recent showing. Interestingly, this didn't register as the greatest following, with the 2007 tournament gathering 4.2 billion viewers.
The Top 10 Players Of The World Cup
This was a really hard choice, but have a read through and let us know who you think should have won.
10) Richard Hill
This English back-rower was a flanker for Saracens and went on to get 71 caps for England, gaining his team 60 points. He was certainly a big hitter, as you can see below.
9) Tim Horan
The Queensland Reds centre was an Australian first team superstar, who would occasionally be seen playing as a fly-half. A true champion at the 1991 World Cup, his career was ended early with a devastating injury to his knee, a sad day for everyone involved in the sport.
8) Martin Johnson
It was incredibly hard not to put this guy higher, but I was trying not to show a sense of bias. Martin was the captain of the winning England side in 2003 and then went on to be England manager just five years later. He also remarkably held the captaincy through two different tours, something never previously accomplished by an Englishman. The 6 foot 7 giant was a complete lock, weighing in at almost 120kg.
7) Joost Van Der Westhuizen
The South African scrum-half gained his country a remarkable 190 points, scoring 38 tries and was part of the team that won the cup in 1995. As part of the hall of fame, nobody can deny his place in the team and he was unfortunate to miss out on the top five, as another member who floated around in the top ten.
6) David Campese
Campo is in town! The Aussie gained 101 caps for his country, gaining 315 points (you heard me). Up until 2006, he held the world record for the most tries in test matches. Campo was a full blown entertainer, the Messi of rugby, with his renowned 'goose-step', tricking the opposite team and making them look like fools. He was the top player at the 1991 World Cup, playing on the wing and as a fullback.
5) Francois Pienaar
Enter South Africa, who could forget the scenes of the World Cup in 1995, when we got to see Francois leading out his country for the first time since the abolition of apartheid. A motivating and inspirational character who led by example, he was a favourite of mine.
4) John Eales
John's versatility was always highlighted as one of his strong points, however his best positions were as a Lock and a Number 8. Australia has had some huge names along the way, however John Eales is our highest ranking Aussie on our list.
3) Richie McCaw
This will be the final chance to see Richie in a big tournament, so make the most of it! He is arguably the greatest flanker the world has ever seen and has been a pivotal figure for New Zealand.
2) Jonny Wilkinson
OK, OK, some will argue that he maybe isn't the second greatest player of the tournaments history, but after those breath taking moments in 2003, how could I go for anyone else! That kick in extra time might have been the winning touch, but it shouldn't be forgotten how much he contributed throughout the games. He almost led us to glory again in 2007, as we fell agonisingly close! At only 5 foot 10, he was a lot shorter than many of his team-mates, but that never held him back, as he earned his team an unbelievable 1,179 points. Here are some of his best moments!
1) Jonah Lomu
We ran a survey in the office of who deserved to win and Jonah got a demanding 63% of the votes! He only played for New Zealand 63 times, but his impact on the game was revolutionary. Where ever he played, the audience would gather in their masses. His greatest moment was in the 1995 World Cup, where he scored seven tries in just five matches. This was even more shocking as he had only previously gained two caps, making a virtual unknown in the build-up.
Interesting Facts and Figures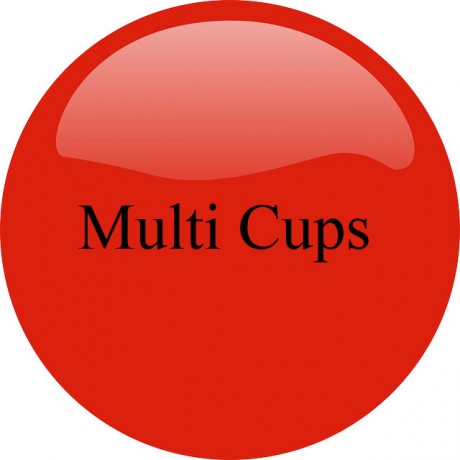 There are two Web Ellis cups, one was created back in 1906, while a replica was designed in 1986, so that they could both be interchanged.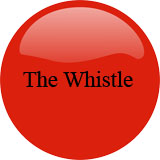 Every World Cup to date has had the referee use the same whistle in the first game. Nearing 100 years old, it has the inscription of its use by Gil Evans from a match in 1905, this has certainly been in a few gobs!
The only hosts to have ever won the cup is New Zealand in 1987, when they share hosted with Australia.