Stag Do Destinations: Prague vs Budapest
Categories: Things To Try
Following last week's intense fight between Hamburg and Berlin, we've decided to continue the fierce city battle theme for the rest of the month on the Stag Company blog. This week, we're bringing you two very strong contenders: Prague and Budapest. Both of these capital cities are a great option for a stag do destination, and promise plenty of fun activities which can't be found in the UK, a buzzing nightlife and memorable laughs. But ultimately, which city is the best choice to mark the last weekend of freedom? Well, if you can't make up your mind, then don't fret - we'll provide you with everything you need to know about these two European gems, so all you'll have to worry about is what stag nicknames you're going to get printed on the T-Shirts!

City Overview
Prague: Famous for being the best preserved medieval city in Europe, Prague lies on the north-west of the country on the Vltava River, and has the entire city centre listed as a UNESCO World Heritage Site. As soon as you step into Prague, you'll be instantly wowed by the incredible gothic architecture, the charming cobbled streets, a buzzing culture, vibrant nightlife, and arguably some of the best beer in the world!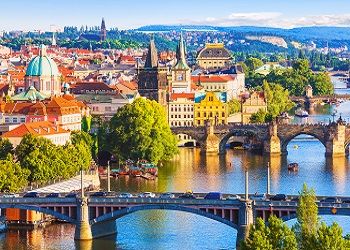 Budapest: Budapest is the capital city of Hungary, the largest city in the country and home to 3.3 million people. It's often described as the 'Little Paris of Middle Europe' and is famous for its monuments reflecting its 1000 year old culture, in addition to its thermal baths - Budapest has held the title 'City of Spas', since 1934, as it has more thermal and medicinal water springs than any other city in the world. With a visit to Budapest, you'll be greeted by some incredible sights, an amazing nightlife complete with some top daytime activities, and best of all some of the cheapest beer in Europe! With a stag do in Budapest, you and the boys will be in for a real treat!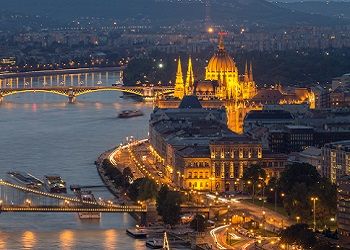 Best time to visit
Prague: The beauty of Prague is that it's a European destination with plenty going on throughout the year, and you'll find a great array of weird and wonderful events to enjoy. For example, if you head to Prague in April, you could experience the Witches Night; a bizarre mix of Bonfire night and Halloween combined, or if you head over in June, the fringe festival is on, so you can expect to see the streets filled with buskers, street performers and artists. Generally speaking, the weather is at its warmest between May and September, so if you're having a winter stag do, it is chilly, so just remember to wrap up warm!
Budapest: No matter which month you choose to visit Budapest, the atmosphere is just incredible. As you probably guessed, the temperature is at its warmest between May and September and yes, it is cold in the winter, but it's nothing a bit of layering and a warm hat can't sort out! You can be sure that there's fun to be had in this city every month of the year, and may be interested to know that July is the hottest month; with the warm weather also comes a flurry of festivals, in addition to the Hungarian Formula 1 Grand Prix. You may also be interested to learn that the beer and street food festival comes to Prague in September, which is bound to be great fun! After all, who doesn't love sinking a pint or two, or three or four.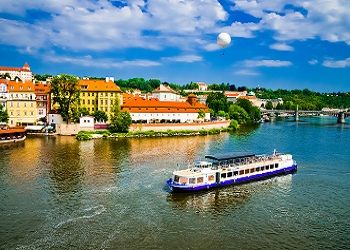 Average Pint Cost
Prague: 71p - £1.50 Budapest: 73p - £1.01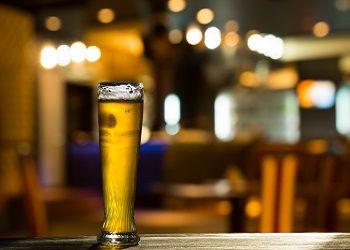 Daytime Activities
Prague: With a whole host of great things to get involved with during the day, it's safe to say that you and rest of the lads won't be bored with a trip to this Czech city. How about kick starting your trip with a nice scenic river cruise? You'll get to sail down the Vltava River and take in the magnificent sights of Prague from the waterline – although we've forgotten to mention one tiny thing. Oh yes, you'll also have an incredibly sexy stripper on board, who will perform a seriously erotic routine just for you and your stags - there's also a cash bar on board so you can enjoy a few beers too as you admire the views. We've also got an incredible indoor go karting experience where you'll be able to pit your driving skills against your friends in order to win the title of racing champion! If adrenalines packed activities are on the agenda, then there's also the thrilling option of an AK-47 shooting experience at one of Prague's finest shooting ranges. You and your mates will be able to fire the legendary Kalashnikov and compete against one another by having your shots scored – it's pretty safe to say you won't be firing blanks with this one lads!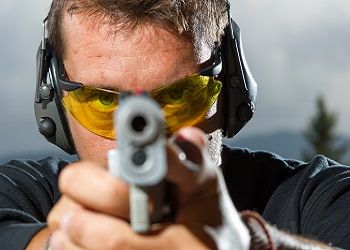 Budapest: There's a lot to do in Budapest, but an increasingly popular daytime activity amongst stag groups is to pay a visit to the Thermal Lukacs Baths for some indulgence and a bit of male pampering. You and the rest of the guys will be able to take some time out from life, and relax in the medicinal springs before enjoying a calming and healing massage, and no, before you ask, it's not that kind of massage! You'll leave the thermal bath experience feeling refreshed and completely rejuvenated. Of course, if that's not for you then there are always other options; why not hop on a super fun beer bike and do some sightseeing with a difference? Your stag party will get to peddle your way around the city for two hours, whilst enjoying a whole 10 litres of beer between you – does it get much better than this? There's also an exhilarating session of bobsleighing on offer, in addition to other stag classics such as paintballing.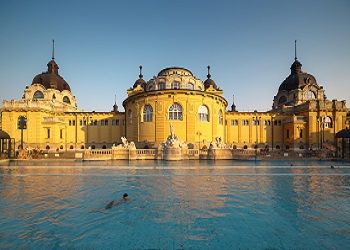 Nightlife
Prague: The nightlife in Prague is simply buzzing and incredibly varied, so you can be sure that there's something in this city to cater for everyone's tastes as the darkness falls. There's a great selection of bars and a massive range of clubs; most of the action takes place slap bang in the centre of Old Town, which offers easy access for those staying centrally. Of course, there are plenty of activities you can pre-book to get your weekend started with a bang, and one of our most popular offerings is our guided bar crawl, where a lovely guide will take you and your boys to some of the city's hottest bars. You'll be able to wet your whistle with a few cold Pilsners' and down a selection of shots with the guys, before heading to a lapdancing club and watching as some of Prague's most beautiful women perform for you. Finally, you'll finish the evening on a high with a visit to one of the city's best nightclubs, where you can dance the night away. Alternatively, there's always something a bit more unique available; it is Europe after all! So how about some Jelly Wrestling? You and the guys will get to watch two smoking hot ladies as they wrestle it out in a pool of sweet sticky stuff. In addition, each member of your party will get to enjoy a complimentary drink as you enjoy the show – what's not to love? If you're a bit of a history enthusiast, then you'll love the Medieval banquet experience! Your group will be treated to a delicious dinner, washed down with some drinks, and you'll get to watch a fantastic show of festive pageantry that includes duelling knights, incredible magic and entertainment.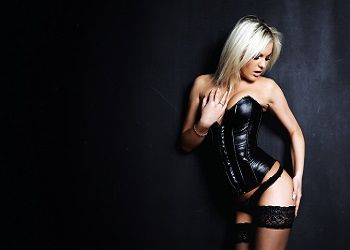 Budapest: Budapest is famous for its incredible nightlife, and quite rightly so – it's one of the cheapest nights out in the whole of Europe! The Castle District is popular with tourists in the evening, as it offers some great views, and you'll also find plenty of open air bars to enjoy. You'll also notice that there's plenty of cool ruin bars to visit whilst in Budapest, that are housed in derelict buildings and courtyards; these are a massive hit with locals and visitors alike. Apart from taking advantage of the cheap beer though, there are plenty of other activities to keep you and the guys occupied in the evenings, and we're talking evening activities that you won't be finding on our UK shores, which are a bit shall we say…different. If you're looking for pure filth, then how about some topless mud wrestling? During this twenty minute show, you and the guys will watch as two semi-naked women get down and dirty and roll around in the mud as they wrestle one another for your entertainment. There's also the chance to indulge in a delicious slab of steak and watch a lesbian show (see what we mean about different?) in addition to some legendary bar crawls, where you'll get to discover some superb boozy hotspots. This is a great option if you don't want to spend time researching where to go, as the hard work is left to your friendly and knowledgeable tour guide. This girl really does know her stuff, and she'll take you to the best bars around - you and the guys will even be able to enjoy some complimentary drinks. A stag do to Budapest just isn't complete without hitting up the electrifying club scene, so why not finish the night on a high and party the night away with the rest of the stags and the beautiful ladies of this Hungarian city?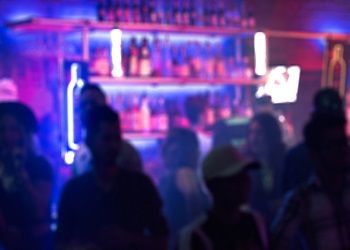 Don't forget!
We offer all of the mentioned activities in addition to many others here at The Stag Company, so if you'd like to find out more, why not give one of our friendly sales team a call, who will be happy to assist you with your enquiry.