Stag Do Destinations: Riga vs Bratislava
Categories: Things To Try
It's that time of week again where we can enjoy another intense city battle between two great stag do destinations. Last week saw Prague and Budapest fight it out in the ring and this week, we're bringing you another two great European stag hot spots; Riga and Bratislava. So if you're wondering what the best destination is for you, then we've got everything you need to know right here. So there's only one thing left for it…Riga vs Bratislava…who wins?
City Overview
Riga: The largest city in Latvia and also its capital, Riga is a top stag destination that's simply bursting with culture. You'll find plenty of nightmarish gargoyles and praying goddesses adorning the architecture in this historic city, in addition to winding lanes and great sights in the medieval Old Town. But taking a step back in time and brushing up on your history isn't all that Riga has to offer though; it's got a fantastic and buzzing nightlife that's filled with a copious amount of drinking spots and nightclubs in addition to plenty of entertainment that will equip you with one memorable trip!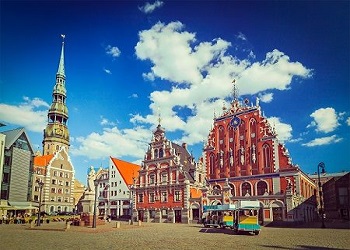 Bratislava: Bordering with Austria and Hungary, and set along the Danube River, the Slovakian capital of Bratislava is an 18th century town known for its incredible nightlife that's stuffed full of lively bars and pumping nightclubs – oh and did we forget to mention that the booze is super cheap too, so you'll get more for your money here! There's also plenty of exhilarating daytime activity options to keep you and the boys occupied such as a unique armoured car experience. You really are onto a good thing with a stag weekend to Bratislava!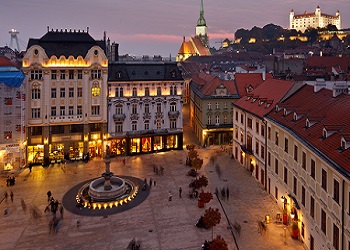 Best time to visit
Riga: Overall, the weather in Riga can be cool and cloudy; however, temperatures do tend to pick up in the summer months between June and August. There's loads going on throughout the year in Riga. In May, the Latvia beer festival is in full swing, so is there really any better reason to visit Riga during this time and take advantage of all the hops based drinks available? The whiskey festival also kicks off here in May too! If you're visiting in July, you and the guys could check out Positivus Festival, a massive international music festival which features some amazing performers from around the globe.
Bratislava: Generally speaking, Bratislava stag parties are great all year round; however, May, June and July are the prime visiting months which sees the warmer weather. October to April experiences the cooler weather, but if you wrap up warm then you'll be fine. Event wise, there's plenty going on throughout the year in this city. In May, you'll get to witness Cirkul, which celebrates circus themed street art and theatre, whilst in June, you'll experience the joys of Junifest – Bratislava's answer to Oktoberfest, so you'll get to indulge in a whole load of beery goodness!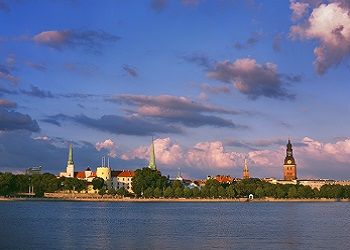 Average Pint Cost
Riga: £1.53 - £2.25 Bratislava: 92p - £1.48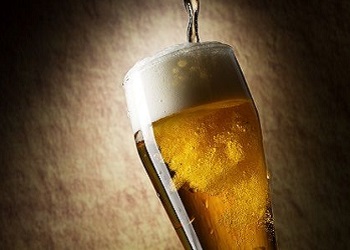 Daytime Activities
Riga: If you're searching for some exhilarating activities that you and the lads can get stuck into during your stag weekend, then you'll be spoiled for choice with what's on offer in Riga. First up, how about some bobsleighing action to get your heart pumping? In the winter months, it's carried out on ice and runs during the months of November until March, whilst in summer, you'll be bobsleighing on wheels - this is the ultimate high speed activity which guarantees a male bonding session like no other. We've also got a great shooting experience where you and the boys will be able to get your hands on some firearms and feel the buzz as you pull the trigger and compete against one another to see who the best marksman is! Alternatively, there's outdoor go karting and quad biking, or perhaps you'd rather just chill on a yacht that's complete with strippers? Whatever floats your boat.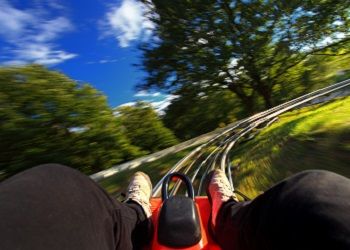 Bratislava: There's plenty going on in the daytime in the vibrant city of Bratislava. For something completely different, how about an armoured car experience? We only offer this activity here in Bratislava, so you'll feel very privileged indeed! With this, you and the rest of the stag party will feel like action heroes and experience riding along in an armoured car – you'll be driven by an instructor, so you can sit back and enjoy the ride - you'll even get some free drinks with the experience! There's also an exhilarating and challenging white water rafting experience available where you'll hurtle down a river as you battle against the current; this is sure to be one to get your heart racing! If you've got a head for heights, then what about a bridge swinging experience? It's like a less scary bungee jump, however it doesn't compromise on thrills, so you'll have a completely memorable time – this is definitely one to brag about to everybody back home! But of course, Bratislava also offers some great stag classics such as paintballing, go karting and clay pigeon shooting in addition to many others, so you'll have a massive choice to decide from.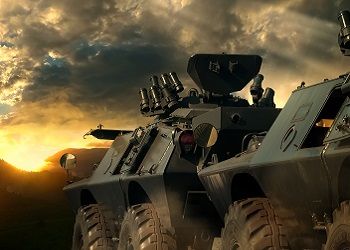 Nightlife
Riga: As for nightlife in Riga, you're probably best heading straight to the Old Town and experiencing the massive offering of great boozy spots; there's a whole host of traditional pubs in addition to some buzzing bars around, although if you don't want to spend your time getting lost in the streets and traipsing around, then why not take advantage of one of our guided bar crawls? You'll receive a fun and friendly guide, who really knows her stuff! You and the rest of your group will discover some of the city's best watering holes, so you and the lads with be enjoying pints and downing shots in no time! To round off the night, you'll also enjoy a visit to one of the city's premier topless club venues.
If you'd rather sensibly line your stomachs before the big night ahead, then you may prefer starting the night with a dinner with a difference and enjoy our VIP dinner and erotic show? Your party will receive a transfer to one of the city's leading gentlemen's clubs. Once here, you'll be served a tasty three course meal, and you'll even get to down a complimentary shot before enjoying a erotic show featuring some sizzling hot Latvian lovelies. Alternatively, we've got a sexy pool party; yes, it really is as good it sounds! We'll arrange for your group of stags to have access to an exclusive pool, Turkish steam room and sauna. You'll then get to enjoy three sexy shows performed by a stunning stripper – the groom to be will be super thankful for this experience. Of course if you'd rather drink and dance the night away in one Riga's pumping nightclub venues, then we suggest our pre-paid queue jump and club entry where you'll get to party hard with the Latvian's – whatever you choose, we know you'll have one hell of a great time.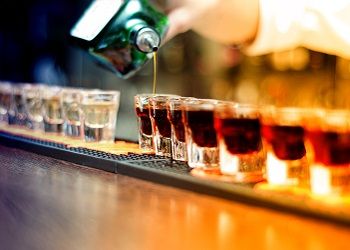 Bratislava: We know a lot about having a great stag do, and let us tell you something – Bratislava knows how to have a good night out on the tiles. The nightlife here is electric, and there's so many great places to drink, which will take you into the early hours. If you fancy doing a bit more than simply hitting a few pubs whilst in Bratislava, then we've got a few suggestions that may tickle your fancy. How about a cheeky mud wrestling show to warm you up for the night? It pretty much does what it says on the tin; you and the rest of the lads will get to watch two beauties as they roll about in the mud and wrestle each other either fully naked or sporting bikini's. Perhaps you'd rather take part in an absinthe night and meet the green fairy? It was once banned in the United States and various other European countries as it's thought to have hallucinogenic properties, so you have been warned!
Your party will get your very own guide, who will take you on an awesome tour of at least three pubs, where you'll all get to try two absinthe drinks at a crazy 70% each! This activity really will take your stag do to the next level! If you fancy your chances are striking it lucky, then you and the boys will appreciate a trip to one of Bratislava's top casinos, where you'll be provided with a complimentary drink to give you that all important Dutch courage, before you hit up the roulette and blackjack tables. After this, it's time to end the night on a high and check out one of the city's lively nightclubs, so you can continue the drinking and shot downing into the early hours – why not do it in style with our ridiculously stylish VIP entry where you can enjoy a your own private table or booth?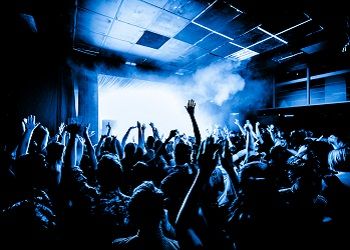 Don't forget!
We offer all of the mentioned activities in addition to many others here at The Stag Company, so if you'd like to find out more, why not give one of our friendly sales team a call, who will be happy to assist you with your enquiry.