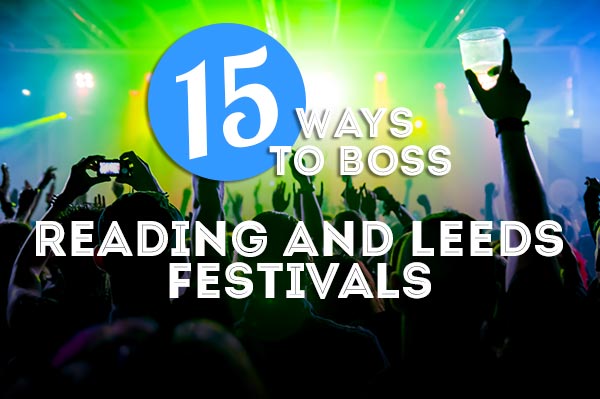 Funny Things To Do On Your Stag Do
Believe it or not, but a whole lot of people get engaged over the Christmas break or on New Year's, maybe your one of those people, hell – even my colleague got engaged on Christmas Eve and a few years back my own brother popped the question at the stroke of midnight on December 31st. Awwwwww… I'm going to take a guess and say that might be the reason you're ready this right now – not because of the mushy stuff, but because mustering up the courage to say 'will you marry me?' means that you can now book a stag weekend and start thinking about all the hijinks you can get up to whilst on it! You should also have a read of our list of Stag Do pranks. Well I won't waste any more time talking about the mushy engagement side of things, but instead get right to some awesome ideas to pack for your stag do this year!
Banned Words
Speaking of stopping talking about all the boring mushy stuff, this game is a great way to get rid of it right from the start and have the stag well on his way in the process… Just choose some words that the groom-to-be might regularly say during the day and night – for example: the name of his fiancée, the words 'engaged', 'wedding', 'marriage' and so on. Then each time they spill from his mouth, he has to down his drink, have a shot, do a forfeit – it's up to you. It's basically when Jay and Neil said 'beep beep beep' every time Simon mentioned his girlfriend in The Inbetweeners… but with alcohol.
Pub Golf
On to an absolute classic that you'll no doubt already know about and have tried before, but the perfect choice if you're thinking about booking a round of golf in the daytime… you won't even have to change clothes! Just look up the pubs in the area and come up with a handicap for each, then tee off!
A Smooth Rhyming Criminal
So the stag has already messed it up for himself and started talking about 'marriage'… that's a banned word you idiot. Teach him never to do it again by sending him across the bar to chat up a girl – the hitch, the final word of his opening line has to be the 'rhyming word' and everything he says after that has to rhyme with it… Unless he's Eminem, prepare to watch him fail!
Back Fire
A nice simple one to get the night started: everyone has to write down a truth or dare for the unlucky stag to do… is that it? Nope. Once everyone has finished, announce that the game is 'Back Fire' and everyone has to do their own truth or dare… dammit.
'Drink or Dare'
You know what? I liked that last simple one - so here's another: Replace the 'truth' in truth or dare with a drink. What's the decision – that shot of Sambuca or chat up the grenade at the bar? (We mean no offence to any grenades out there). Well that's me about done unless I start reeling of Ring of Fire or the Superman forfeit of wearing your undies on top of your trousers, so if you have any more stag weekend ideas be sure to leave them in the comments below… or if you just want to get planning, follow the link below!