Stag Weekend Review: Tenerife - Part 2
Categories: Best Stag Do Locations Europe & The UK
The morning after the night before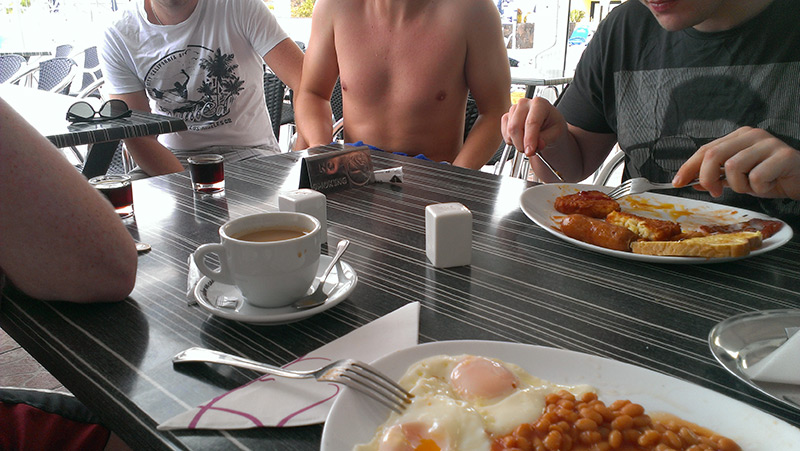 As you'll know if you read the first part of my Tenerife Stag Weekend review (which the lads in my group christened Tenner Fest 2013), the first day was pretty full on, with a day spent at Siam Park followed a heavy night spent exploring the colourful area of las Americas and generally soaking up the atmosphere and cheap drinks offers on a bar crawl with our great guide Kaylee. I can't remember exactly when we managed to get back to our hotel that night, but I do remember thinking that if I were at home I'd already be up and ready for work.
Yacht Charter
No amount of Herbalife protein shakes and effervescent vitamin C tablets were going to make us feel better this morning, especially after the bar crawl the night before. However, a quick breakfast (the ease of being able to find somewhere that offers a decent cooked breakfast was something we massively appreciated that morning), followed by a couple of hours dipping in and out of the hotel swimming pool seemed to put us right. Well, 'right' may be the wrong word but we were in just about the right state to go a sit on a yacht in the ocean for a couple of hours, at least.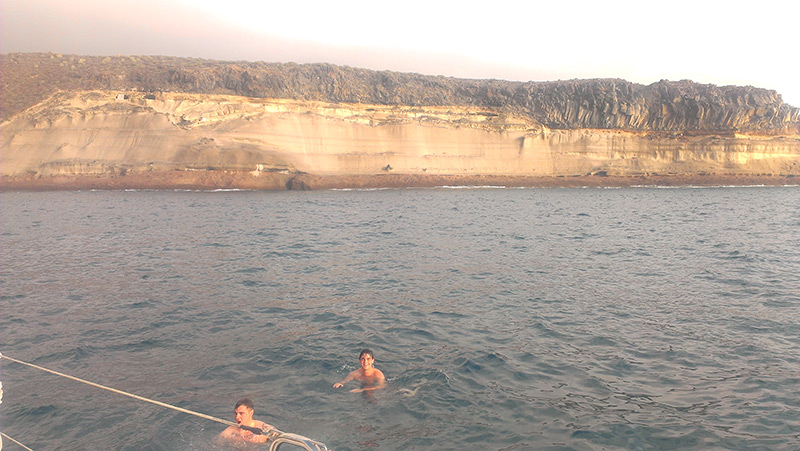 Some of the group were a bit unsure about whether a yacht charter the day after a massive bar crawl was a bad idea, but as it turned out we all felt ok by the time we got down to Puerto Colon to board our private vessel. Well, all of us bar one, who was unfortunately restricted to sitting there, head in his hands for the entire cruise around the coast. Our captain was excellent, chatting with the group, pointing out landmarks, answering our questions (no matter how silly some them were), and generally being a great host. We were treated to beers and soft drinks as we sailed out of the port and up to some of the offshore fish farms where we tried to spot some dolphins. A couple duly obliged and soon enough were swimming alongside us for a bit, which I have to say was pretty damn cool to see. We then anchored up just off the coast where we could all enjoy a swim in the ocean and do all manner of bombs and dives for the first time all week without having to worry about a lifeguard shouting at us. There is no better feeling that jumping straight into the sea from a yacht, as most of us found out! The sun blazed down on everyone as we sipped on beers, chatting away, diving off the back of the yacht, and generally enjoying our last day in Tenerife.
Papagayo Beach Club
If you want to start, finish, or spend your entire evening in style then the only place you need to go is Papagayo. Although situated at the end of Veronicas it is a step (or even several) up from the other bars and clubs you'll find there. The ambience is good, the cabanas overlooking the beach would be great to enjoy the sunset or just look out onto the beach during the day.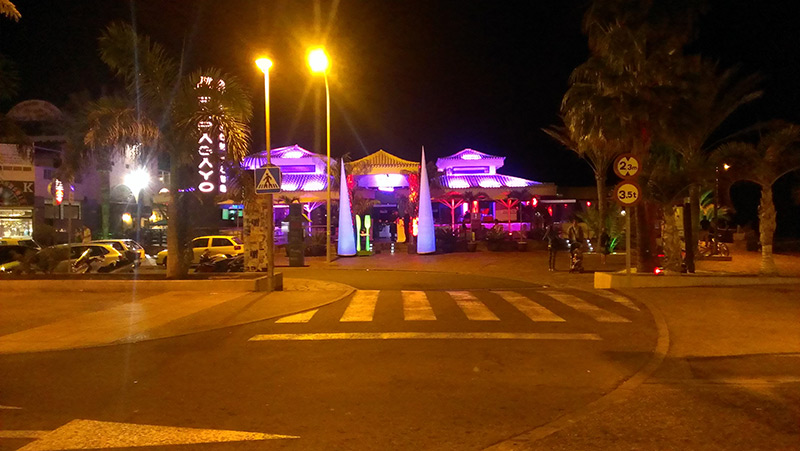 We got there fairly early on a Saturday, and enjoyed a number of great cocktails. The prices are more than you'll expect to pay anywhere else in Tenerife, but when you've got a multitude of bars offering extremely cheap drinks all along the strip, paying a bit more for some quality cocktails isn't that much of an issue at all. The club really starts to fill up past about 2am, and you can certainly tell that the majority of people who regularly visit here must have a fair bit of wedge, but that didn't stop us all from having a good old dance and a few more cocktails before heading back down Veronicas to enjoy more dirt cheap fishbowls and shishas. A big shout out must go to Oasis Bar on Veronicas, who more than looked after our group the whole time we were in Tenerife. We just found ourselves coming back to the bar every night at some point, getting better drinks offers each night and staying later and later, even being kicked out as they closed on one night.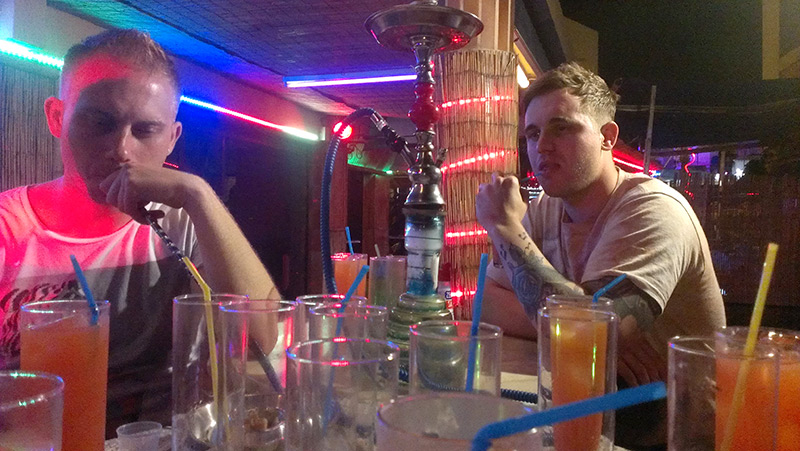 The best thing about Tenerife is the great climate the island experiences all year round, meaning that you can go on a stag weekend and be almost guaranteed of getting half decent weather no what time of year you visit. Not only that, there is more than enough fun stuff out there for you to do. I'd recommend the water park and bar crawl, without a doubt. To find out more about what we can offer you for a stag party in Tenerife, simply give one of our top party planners a call on 01273 225 070.