Tenerife: fun in the sun, all year round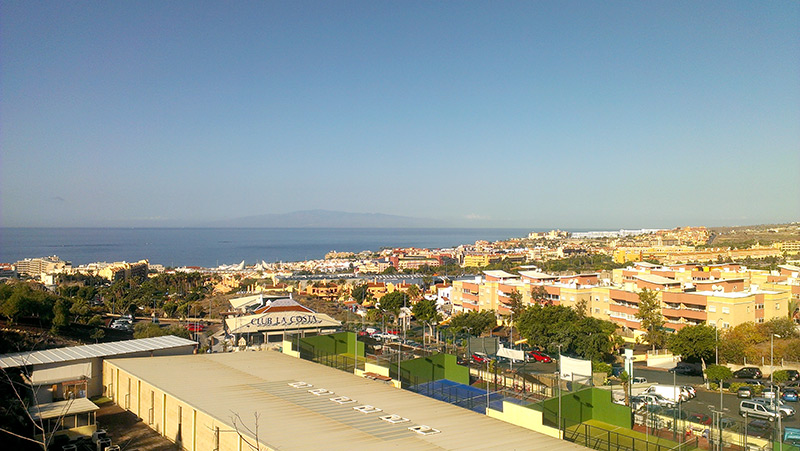 Today we take a look at one of the many overseas destinations we offer; Tenerife, one of the seven Canary Islands and a great place to consider for a stag weekend no matter what time of year you want to visit. The island benefits from a warm climate all year round, which makes sense when you consider that it is on latitude with the Sahara Desert! I visited in November (staying just outside Playa de las Americas) with seven friends, and while we were there the temperature averaged around 27 degrees and we saw rain on just one day. Apparently it was the heaviest rainfall the island had seen in a few years, but instances like that are few and far between. I think it rained an awful lot in England while we were in Tenerife too, proving that you can go there when the weather in England is poor. The Stag Company offers plenty of fun activities and experiences in Tenerife, and while I was there I was able to try my hand at some of the things that we offer. Squeeze the following four activities into your stag do in Tenerife and you'll definitely be having one to remember:
Siam Park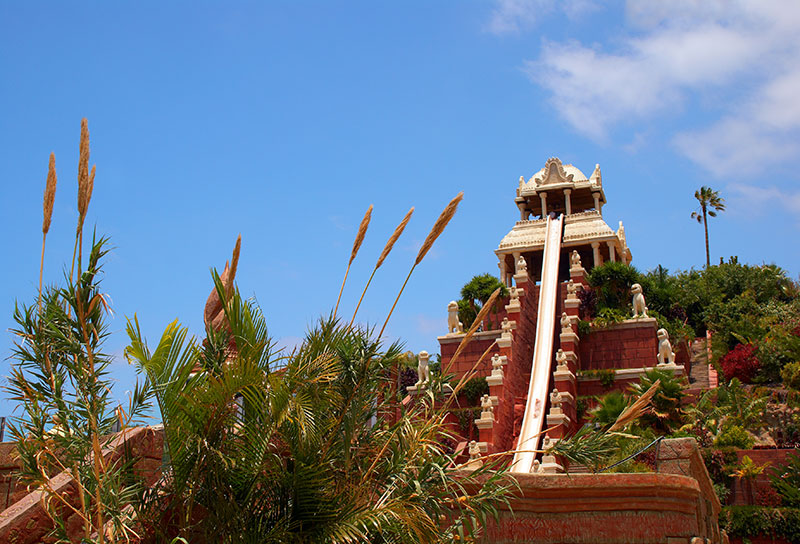 Image credit / source: Boudikka / Shutterstock.com Tenerife's premier water park, Siam Park, was without a doubt the most fun I have had in a long time. Feeling a bit fragile and off the back of just a few hours' sleep, my group arrived at Siam Park hoping that a splash of water in our faces would wake us up a bit. It wasn't so much the water that woke us up but the sheer insanity of the rides; zero gravity drops, twists, turns, lasers, there was all manner of craziness going on and it certainly kicked our hangovers into touch and gave us the buzz we needed to enjoy the day. So don't worry about visiting the park after the first night of your stag weekend in Tenerife, in fact I'd recommend that you do so. A number of the larger rides require four people to fill the clover leaf rafts, which worked out perfectly for our group of eight but is also something to keep in mind when you go. What I thought was great about these rafts is that someone ended up facing backwards when we hit the vertical, zero gravity drops in the rides and it was great as I'd never seen grown men scream quite like they did when that happened! We saved the biggest ride, 'Kinnaree' for last and it turned out to be the best, in fact so good that we did the ride six times in a row as we just couldn't get enough of it. Nothing will compare to the first time you ride the Kinnaree though, especially the exact moment that you realise you're about to do a zero gravity drop into a flume and then up a 40ft high wave wall! There are videos online but none of them come close to doing the rides and Siam as a whole any justice. You'll also find places to eat and drink, an artificial beach with a huge wave machine (biggest in Europe I believe), a lazy river (although there is a slide halfway through that got a bit hairy in one of the two seated rafts), a children's play area, floating Thai market, and much more! Siam Park ultimately has to been seen and experienced to be believed.
Playas de las Americas Bar Crawl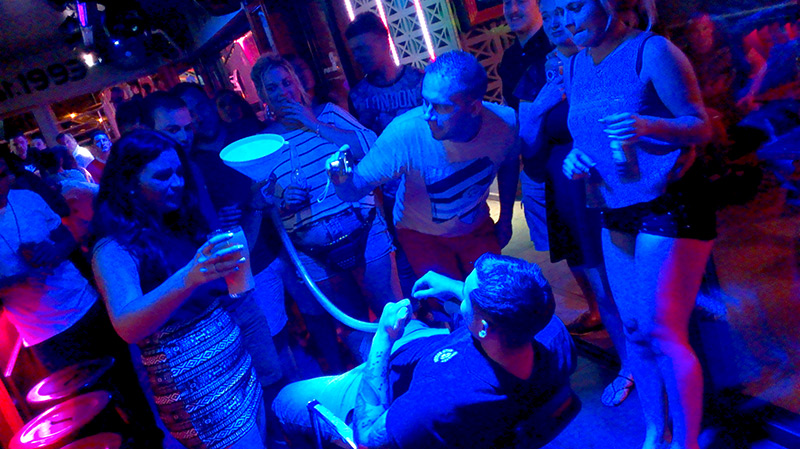 No doubt you'll have heard about the infamous Veronicas strip and the Starco Centre of Playa de las Americas in Tenerife, or even experienced it before. We were due for a guided bar crawl in the evening, so following a quick power nap after returning from Siam Park we headed down to Yates to meet our guide, Kaylee. The bar crawl lasts a few hours and promises to take in some of the best spots on the strip and in the centre, so not wanting to waste any time we had a couple of quick drinks in Yates before our guide took our on our tour of the Tenners strip! We played some great games in The Mett Bar (which I managed to lose, standard), drank more and then took in a few more bars, including Brannigans for yet more games and the world famous Lineker's Bar too! Being the 'leader' of our group meant I was asked by Kaylee to suggest a different friend to stitch up in each bar seeing as we lacked a real stag, and unfortunately I can't really talk about the best stitch up on here but the second best one had to be having to down a horrible pint of spirits in a Dentist's Chair (Sorry Calum). We didn't even make it to either of the big clubs near Starco, Rags and Tramps as Veronicas was still heaving well into the night and we were more than happy to continue the fun along the bars of the strip, I think we ended the night in Sugareef. Day one concluded in a haze of cocktails and dancing, and an awful lot of drunken fun. The first night of the 'stag do' had been a rip-roaring success, and we'd been able to experience two great activities that would not be out of place on any stag weekend on the island. The sign of a good night out is when you get back to your hotel about an hour before breakfast starts, right?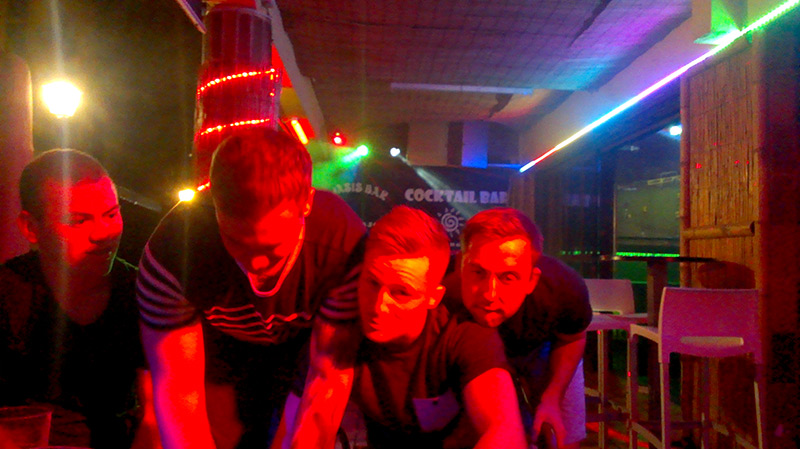 Check back on the blog later this week to read part two of my Tenerife Stag Weekend review, meanwhile you can peruse our Tenerife stag packages such as the likes of the Tenerife Base Package or the Tenerife Super Stag Karty Weekend Package to give you a bit more insight into what we offer here at The Stag Company