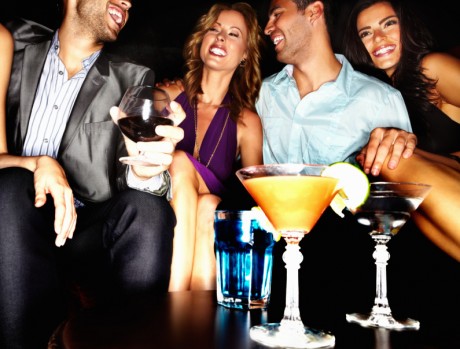 The Stag Company Spotlight on Riga
Categories: Best Stag Do Locations Europe & The UK
When it comes to versatility, Riga is the destination we always recommend our customers. It's got the snow (in the right season) so you can enjoy winter sports like skiing, and when the weather warms up you can chuck out the winter warmers, don some swimwear and bask in the European sun instead. Trust us, there's more to Riga than meets the eye. Meaning that there's plenty more to do then get just plastered on cocktails at 10am in the morning… So lads pack your sunnies and your sandals because we're got some brilliant Riga stag do ideas for you.
Dolphin Jet Pack
Sadly, this doesn't involve strapping a dolphin to you and making it jet across ocean but it does include strapping a jet pack to your back and shooting up and across the ocean like an aquatic fuelled Iron Man. It's definitely an activity for lads who love a laugh and want to do something a bit different and memorable during the stag do. Swimming trunks and a sense of humour are required to do the Dolphin Jet Pack activity but making dolphin noises however, is optional (and not recommended if there are hot babes around.)
Snowmobiles
From one exciting activity to another, from the ocean to the snowy plains… What did we tell you about Riga being versatile? Anyway, if you've played the snow mobile level in CoD and always wanted to have a go yourself then what are you waiting for son!? Seriously, it's not complex so you'll be able to pick it up quickly and you'll be surprised: in no time at all you'll be racing across the snow with your mates, humming an action tune under your breath and pretending your Jason Bourne.
Psaiho.lv
What the hell is this you ask? Well, it's a scary ride and that's putting it simply. Because these guys have spent the last ten years exploring fear and how to fully exploit it. You and your mates will be put into a labyrinth where you'll come across several terrifying characters; it's like a live action theme park ride essentially. So make sure you have your wits about you and maybe an extra pair of pants.
Riga Party Bus
Every good man knows that arriving in style is important. From your threads to your ride, it's all these small things that made an impression. However, as nice as a Merc is there's something to be said for arriving by bus – party bus that is! Just imagine you and the lads having an awesome time aboard the bus, music, lights and plenty of attention from pedestrian females as you pass by. So anyone who calls you and yours a "bus wanker" whilst aboard this four wheeled beauty is definitely doing so out of jealousy!