Even if you leave most of the wedding planning to the Mrs, the more stuck in you get to your groom-to do list, the more you realise there is to this wedding malarkey. Once upon a time a cheeky pint at your local would have done to thank your ushers for their service on your big day, but these days, we're not gonna lie, it doesn't really cut the mustard.
Think about it-as much as you might think they're coming to the big day for the free bar and swanky sit down dinner, they actually have a lot on their plates (and not just at the buffet!) Not only is it their duty to listen to you moaning about how all your Mrs talks about these days is flower arrangements and canapes, but they also have to help with your stag do arrangements. Then, on the big day itself they'll be in charge of showing people to their seats, greeting guests and being the go-to guys for taxi numbers and parking info. Doesn't sound like such a walk in the park now does it?
Naturally, if they're great mates, they'll be more than happy, proud even, to perform duties on the biggest day of your life, but they'll also appreciate a gesture to thank them for helping your auntie Mary find a seat near the dancefloor when they're missing the Tequila's being lined up at the bar. Finding the perfect usher gift doesn't have to be as taxing as seating arrangements though, as we've picked some of our favourite ideas, especially for you…you can thank us later!
An experience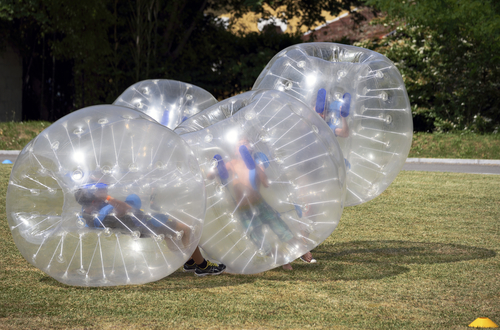 We don't know about you, but although we think cufflinks and ties are nice and all that, we think some of the best presents are the ones that we will remember for years to come. That's why we love the idea of giving a gift experience.
Chances are, you've probably had an epic stag do and wish you could relive it all over again-well here's your window of opportunity! You have an excuse to splurge on a lads' activity, and it can come out of the wedding budget! Plus, as if you needed any more convincing, as it's a thank you your Mrs can't really say no! Some of our favourites are paintballing, bubble football or beer tasting as they're great for a bit of male bonding but only take a few hours.
A personalised gift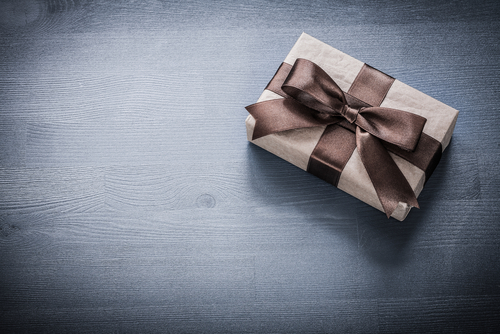 There's something special about getting a gift with your name on it. It feels like it's been made especially for you, and who doesn't want that? There's a whole host of personalisation options online from pint glasses to toast the wedding breakfast with to socks to keep your groomsmen toasty on the big day (google it!)
As soppy as it sounds, it's less about what you're having personalised, and more about what it says. Don't get us wrong, 'Smithy's socks' is guaranteed a laugh or two, but if you can include a personal thank you for their efforts, it might be worth a drink next time you're out on a Friday night.
A bottle of something special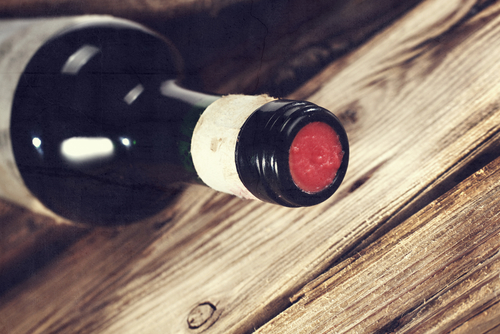 Remember that spirit you both got drunk on in a random bar on your 21st birthday? Finding that bottle years later will get you serious brownie points and is sentimental without being overly soppy. If you don't have any special alcohol fuelled memories to give you gift inspiration, it's worth investing in a nice bottle of wine-something you can't get down your local. It's a great keepsake of the event, plus you can crack it open together to toast a special occasion in the future.
If you want to book an experience to share with your ushers after the big day, call our party planners on 01273 225070