Man Flu Survival Kit
No matter what your friends or other halves like to say Man Flu is real and millions of men suffer from this debilitating condition every year. One stereotype we can lay at men's feet though is that they are not the most organised breed.
That is why we at The Stag Company have come to the rescue and laid out the best way to not only survive man flu, but smash it...
What To Eat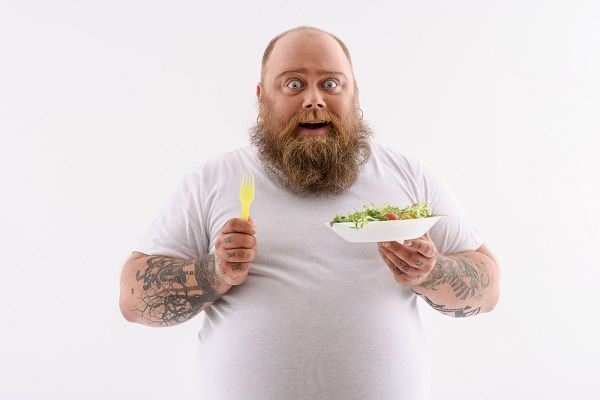 While you may be feeling under the weather every red-blooded male needs his sustenance, but when you're fighting symptoms it can be difficult to get the right foods rather than settling for a takeaway. No matter how tempting that sounds if you want to beat man flu into submission make sure you heed these tips and fill your fridge with the right stuff.
Sore throats are a common ailment among man flu sufferers and you might be tempted to have a hot drink or soup to calm the pain. This actually could do more harm than good. Hot drinks provoke itching in the throat and will exacerbate the situation. Try a lukewarm peppermint tea with honey instead. The honey soothes whilst the peppermint acts as an anaesthetic.
When you have man flu, you may feel that your body and joints ache even when you're not moving. The secret solution is magnesium and calcium and the best way to get this is bananas and yoghurt.
It may seem obvious but sometimes dehydration is often medicated rather than solved with a simple drink. A good way to stay on top of dehydration and the resulting headaches is to drink a bottle of water and wait 20 minutes for the effects. This will help you gauge where your hydration is at. If the water helped, great! If your still suffering from brain pain then repeat the process.
Take a Trip to the Pharmacy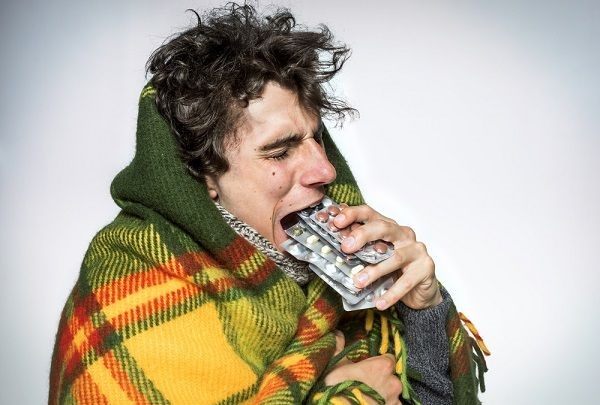 It may seem like the coward's way out but you and me really know the true pain from flu. Sometimes the only course of action left is to start popping those pills (within reason). Paracetamol and Ibuprofen are the go to drugs for killing pain. The two staples of your mums first aid kit are popular for a reason.
The other type of drug that should be part of any man's kit is a decongestant. It may sound like an answer on University Challenge but basically it is the variety or remedies like nasal spray, syrups and liquids that help with those pesky blockages.
Get the Best Rest Possible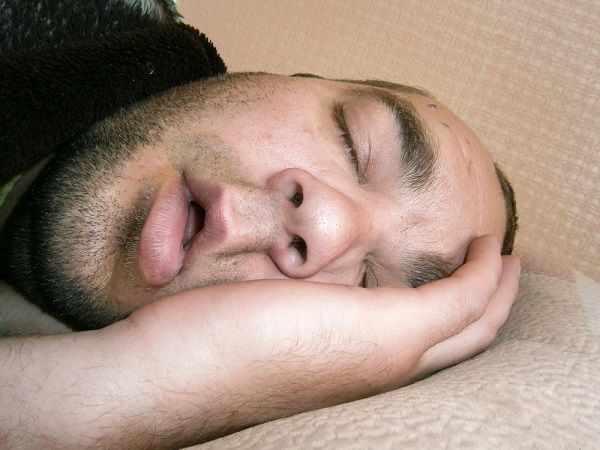 Rest is the single most important aspect of fighting man flu. Your body has spent millions of years in evolution to prepare for attacks like this and is a finely tuned machine. Wasting as little energy as possible is vital to allow your body to focus all its attention on healing.
Dressing for the occasion is vital. Forget all the fashion worries and faux pas and break out that garish onesie your nan thought was a funny Christmas present. It may being saved for a fancy dress do, but it is so goddamn comfortable.
Believe it or not the position you lie in is also important. Lying on your front will put pressure on your stomach which might not be wise if you are experiencing any nausea. If you pick your side internal organs will be constricted and won't be working at maximum capacity which is vital for you immune system.
Your best option is lying on your back. This relaxes your bones and spine, allowing your organs to expand and muscles to fully relax. You can't always be sleeping though so if you are watching or engaged in anything then support your head and back with plenty of pillows, a duvet, the dog or an annoying younger brother.
Did you know you can turn your bathroom into its very own steam room? Leave the shower on hot and close all windows and doors. After time, you will have your very own steam room! This will help your body and muscles fully relax while also cleans any nasal issues when inhaled.
Of course, if you're struggling to sleep at home with lots of distractions, you could be cheeky and get out the house and stay in a stag do accommodation. We know if the option was at home with responsibilities or hiding out in a luxurious hotel in our Liverpool stag do accommodation, we know what we'd pick.
Avoid Boredom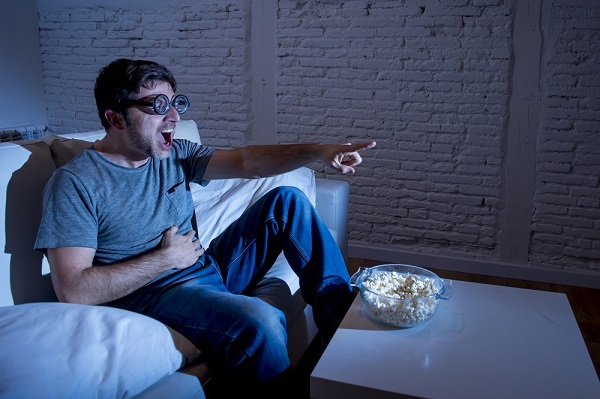 While your body is recuperating and you may find the silence boring, so it is important to fill the time with some positive activities. Comedy is a great start. Watching a side splitting film is certain to make you laugh and laughing not only improves your mood, but has been proven to help your immune system too. Two birds with one stone!
While your body may be out of action it could be the perfect time to exercise the most important part of it, (get your mind out of the gutter) I am talking about the brain! Brain training is most famous for being on the Nintendo DS but you can now get similar training games on your phone. Board games and quizzes are also great use of time and keep the cogs turning.
Remember these top tips and keep them in your man flu survival kit. Next time your suffering keep these things in mind and you will be on ready to survive the dreaded endemic. If one of your stags comes down with it and can't make we enable you to easily organise around this with the party hub.