With Brexit upon us, it might look like the UK is pulling away from Europe, but in The Stag Company's industry bubble, trips to Europe are only growing in popularity. A stag do in Lisbon is now just as plausible as London. It seems to be a standard first decision for guys to ask themselves when planning a Stag. Will it be in the UK or abroad?
Of course this is a personal decision to you and what sort of weekend you're after, but if you are still stuck at this first hurdle then let us open your eyes to the benefits of both UK stag do's and those abroad.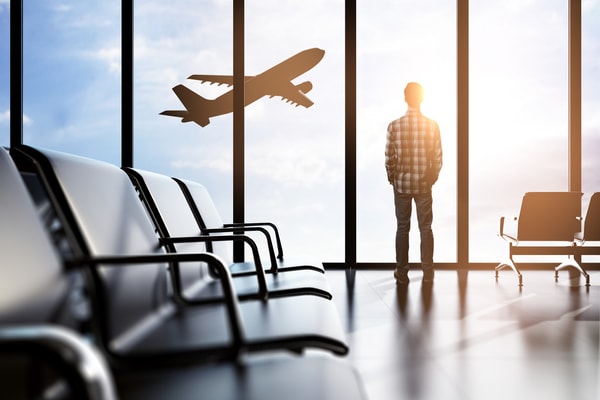 | | |
| --- | --- |
| UK | Abroad |
| The first and easiest point to make is that there is no language barrier if you choose to have your stag in the UK. Ordering beers, dealing with hotels and eating out is all made easy when you speak in the native tounge. Well unless your in Newcastle. | There is not doubt that one of the reasons that makes travelling abroad a better choice is the weather. A stag over the channel usually means an opportunity to get away from the rain and greyness of the UK. |
| Travelling within the UK is much easier than abroad. Not only is there practically no reason for a plane but this isle is so small that your choice of cities is so varied because everything is so close. Try driving across Poland and come back to argue with that! | Another popular reasons fo going to Prague or Krakow, for instance, is the price of beers out there. A wallet of beer money will go much further on the streets in Europe meaning the weekend might be even more hazy than you could expect back in the pubs of blighty. |
| Thanks to our expertise in our home nation we have built up a huge amount of partners which a massive variety of activities to make your stags that little bit more special. You have a much wider selection of activities in the UK, especially if you are not set on a certain city and are choosing a stag based on what to do. | Along with the drink and food, the key aspects of your stag do like accomodation and activities will be cheaper than their equivalent in the UK! That means there will be either more money left over for drinking, or more likely it will help to balance out the travel cost in getting abroad. |
| The standard of accomodation and service available in the UK will always be higher for now than that you can receive in eastern Europe. That is not to say that the accomodation in Europe is not accurate! You just might not get as many choclates on the pillows as you hope. | As well as being a cost effective alternative alot of the activities abroad are sometimes on the more 'extreme' end of the spectrum. Things that would likely be frowned upon in the UK could be a popular choice in Europe. If you think the stag would appretiate something more extreme then going abroad is the best way to get it. |
| A positive of going out socially in your home country is the recognizability of everything. There will be no need for awkward conversations on what the food is, as everyone knows what bangers and mash is! The beers will also be familiar to those who prefer their home comforts in liquid form. | Travelling abroad will make your stag party more memorable. It is also a great opportunity to combine a simple party weekend with a bit of culture and different surroundings. If your going to shell out money for a party weekend you might as well make the most of the opportunity and see somewhere new! |
| One of the beneifts of being in the UK for your stag is if the date coincides with the wedding. There will be no issue with delayed flights or travel plans gone wrong. And if you are a little worse for wear and in a rush to the wedding then you can always crawl home! | Finally a great reason for going abroad is for the sense of anonimity you can gain out there. Just like the old saying of 'What happens in Vegas' the same could be applied to the cities of eastern Europe. It will also let the guys get away from the glare of family and friends and loosen up the party to get a bit more...reckless. |
Of course there are limitations to both but we don't want to put a out a downer on the whole decision. Just know that no matter what you choose it's always about the people you're with. Soppy I know! No matter the location you pick, The Stag Company is ABTA registered, therefore you will always be taken care of. I hope this table has helped break down the benefits of both options and which will suit your group more.