Banner image credit: AGIF / Shutterstock.com
The 2014 World Cup in Brazil is well underway now, and the first round of games provided us with plenty of thrills and spills, and a few heroes and villains too. We've seen cracking goals, great saves, far too many dives, and a whole host of other amusing sights, and there are still three more weeks of footballing fun to come! As you should know by now, there is only one way for us to round up the best (and worst) moments of the World Cup so far; by using GIFs!
Pitbull WTF?!?!?!?!?!!?!?!!
I'm not going to dwell on the opening ceremony as it was nowhere near as good as the previous ones, especially once Pitbull made an appearance in a shocking combination of white trousers and a tight, yellow Brazil top *shudders*. Also, what's up with the giant piece of dancing broccoli in the background?
Marcelo scores the first goal of the World Cup
Brazilian Marcelo opened the scoring for the 2014 World Cup; unfortunately it was in his own net! Croatian and Brazilian fans alike couldn't believe their eyes, fortunately for Marcelo Brazil came back to win 3-1 and prevent Croatia from spoiling the opening day for the Samba stars.
RVP scores early contender for Goal of the Tournament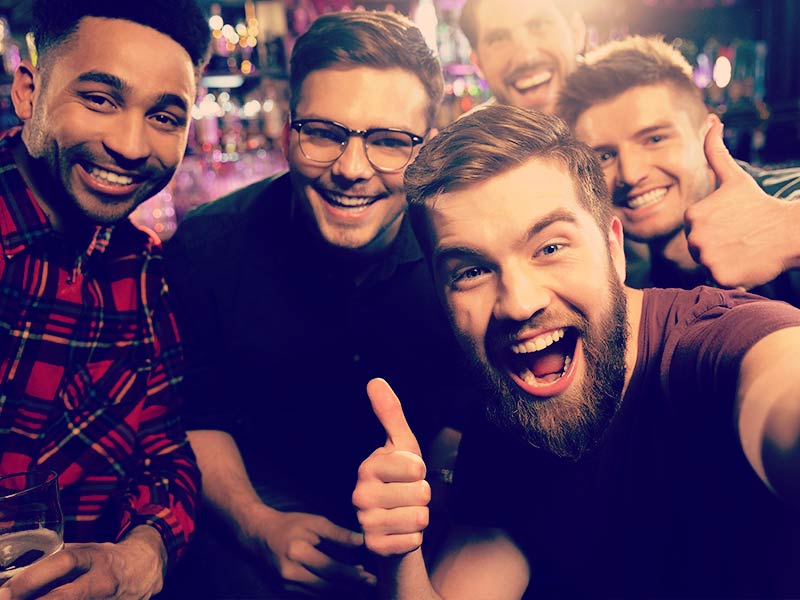 Holland ripped Spain to shreds on Friday, with Robin Van Persie scoring an absolute cracker of a header to level the score at 1-1 just before half time. Check out the assist from Daley Blind, a simply beautiful ball for RVP to get his head on:
Arjen Robben piles on the misery for Spain Spain's day went from bad to worse in the second half of their game with Holland, as Arjen Robben took two goals superbly. His first touch for his first goal was sublime, but it was his incredible pace for the second goal that left everyone with their mouths wide open. Sergio Ramos had a good four or five yards of space between himself and Robben but the Dutch winger put on the afterburners like nothing you've ever seen before.
Also, it's nice to see that M.Bison has decided to step down from his Street Fighter duties to support Holland throughout the World Cup:
First red card of the World Cup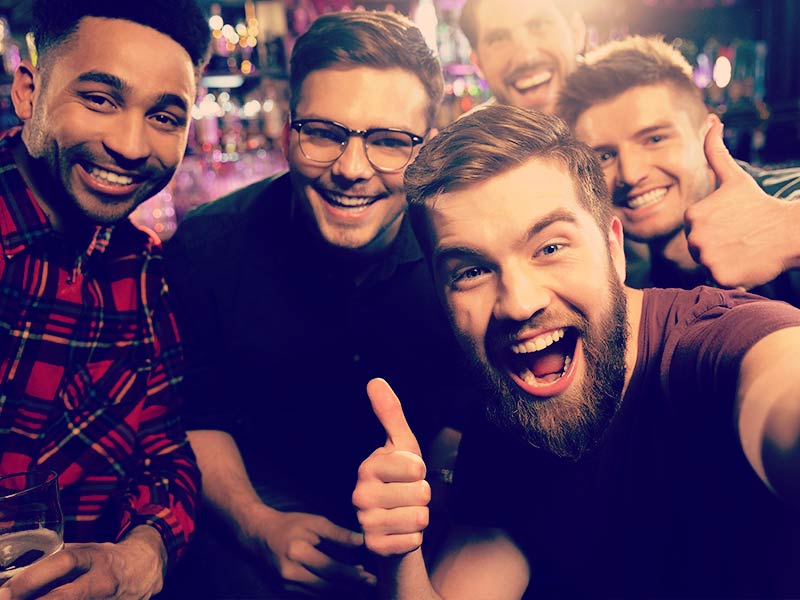 You always want to be remembered for the right reasons at the World Cup, but unfortunately for Uruguayan Maxi Pereira he'll probably be remembered for being the first player to receive a red card in Brazil. Take a bow son.
The 'Best Celebration So Far' Award goes to… Columbia! Their celebration after scoring the first goal in their 3-0 defeat of Greece was a joy to behold; you gotta love a bit of a dance.
Speaking of dancing...
I have never been happier to see this dance than I was last Saturday. Sure, we didn't win but we looked good and there are still two games to go, including Uruguay tonight!. COME ON ENGLAND!
The less said about this the better though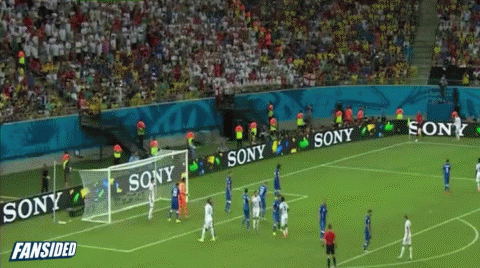 There are no words.
Leo Messi Delivers
Just when it was looking as if it wasn't to be Leo Messi's day in Argentina's first match, he popped up with a moment of magic much like we've all come to expect from him. Going on a darting run before playing a nice little one-two, Messi gets the ball back and without taking his eye off the ball leaves two defenders in a heap behind him and curls a peach into the net via the upright. Fantastic.
Ronaldo looked a little frustrated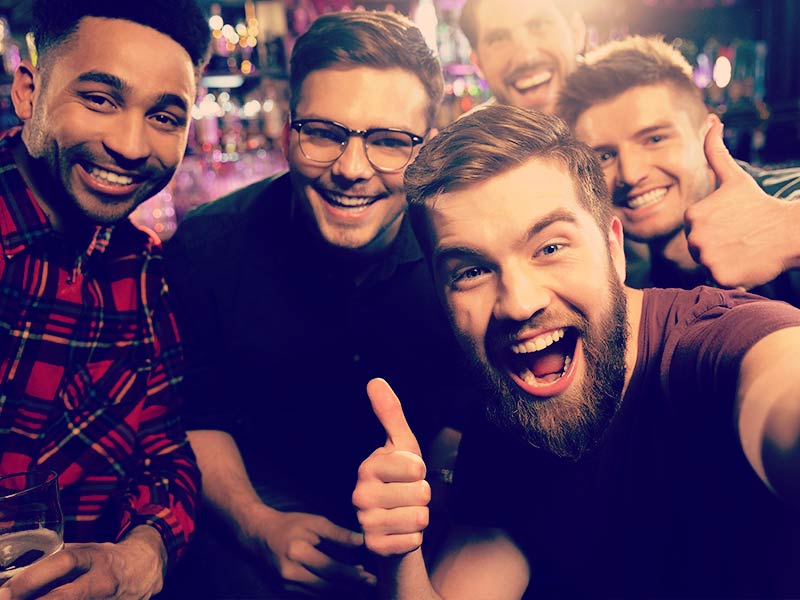 Ronaldo and Portugal didn't get off to the best of starts, losing 4-0 to Germany on Monday. Poor old Ronnie isn't used to being on the losing team, as you could tell quite clearly. Let's hope he manages to put in some class performances at some point during the competition though. Also, here is a bonus Tweet of ex-Arsenal footballer and #DENCH crew member Emmanuel Frimpong getting parred (or maybe even Frimponged?) by this quick-witted Twitter user after his comments about Ronaldo and Portugal after the game:
Clint Dempsey gets clobbered in the face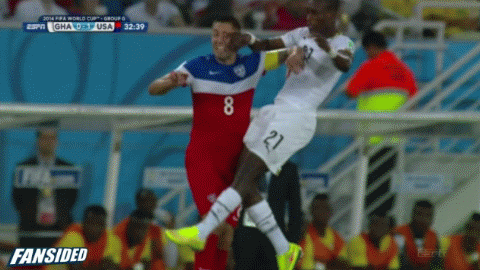 The footballing gods obviously felt that a goal after just 31 seconds of the USA's match with Ghana was more than enough good fortune for Clint Dempsey, as he found out by taking a swift (accidental) knee to the face. Juding by the amount of claret I'd say that was pretty painful, but he soldiered on though, didn't he? You keep up the good work Deuce!
Mexico keeper plays a blinder against Brazil
While a 0-0 draw might not be the best result you want to see in a World Cup game, it would've been at least 4-0 or 5-0 if it wasn't for Mexican goalkeeper Guillermo Ochoa. He pulled off a string of fantastic saves, with my personal favourite being this one near the end of the game.
On the other hand, the Russian goalkeeper drops a clanger
Igor Akinfeev's error handed South Korea their opening goal on Tuesday night, and it is definitely one he'll want to forget in a hurry, which is going to be quite hard considering you've got me and countless other people blogging, tweeting, posting, and sharing this gif of his mistake. Chin up buddy!
Tim Cahill scores another goal of the tournament contender
While the Socceroos effectively bowed out last night after two defeats in their first two games, they went out fighting as they gave Holland a real run for their money. Tim Cahill scored this absolute beauty to pull the game back to 1-1 midway through the first half, what a peach of a hit! What a week it's been! We're loving every minute of the World Cup here, and we'll enjoy it even more so once we know that England have qualified from their group. Bring it on Uruguay and Costa Rica! There will be plenty more fun and action to come over the next few weeks, so expect us to keep you updated with the best and worst of World Cup 2014!