When it comes around to booking a stag do, it can be hard to know what activity to try. You want to get it right for everyone, you want something they will all look back on and remember as one of the most legendary times of their lives.
There are the traditional options, such as paintballing and quad biking, however if you're looking for something a bit more funny, then we will do our best to list the most humorous activities you can try.
Made famous through a Japanese TV show, binocular football is as it sounds, you will be wearing binocular goggles, making everything up close and very disorientating, as you take on football drills and then have a kickabout at the end.
You'll trip up, you'll miss the ball by miles and you will laugh so hard. Just make sure to get someone to film the groom in action. In fact, get someone (potentially a staff member) to film the entire event, you never know when someone will slip over or make a tit of themselves.
This activity will involve all equipment being provided for you, while we will also sort out the venue, you just need to turn up and laugh.

The driver will be blindfolded and then it is down to the rest of the team in the car to navigate to the blind driver how to get around the course. You will all get a turn blindfolded, but always best to start off with the groom.
This is a bit of a team bonding experience, but as a stag group you can stitch them up and make a tit of them continuously. I can admit this is surprisingly hard, when you have everyone shouting in your ears which way to turn and constantly disagreeing with each other. Just don't crash into a tree like I did!
This activity is located in two cities in the UK, Bristol and Nottingham, while it's commonly located in the same venue as a number of other activities that can be booked with the same venue, so make sure to ask us more details about this and we can do a group activity booking, so you don't have to travel far to your next experience.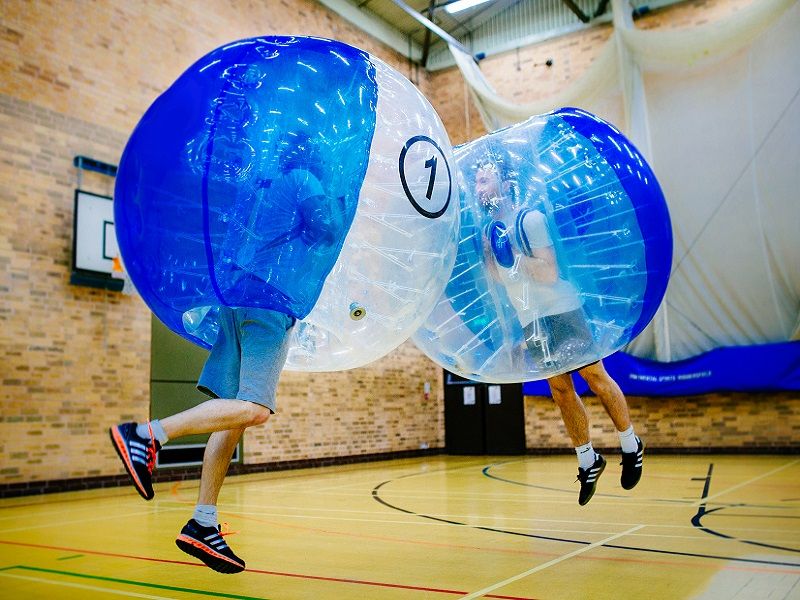 This activity is a great laugh, but try not to do it on the hangover day, this is a great first day experience before the drinks start. You'll climb into giant zorbs and then take on a number of challenges, play some games run by the co-ordinator and smash into each other as much as possible.
Make sure to bully the groom, it's only right. If you're all keen on footie, you can setup a proper game at the venue, with some of the co-ordinators actually being former professional footballers themselves!
Take out your anger, as you will be provided with a car and a whole set of weapons in which to smash the living hell out of the car. Will you go Italian American mobster with a baseball bat, or maybe you'd rather a giant sledgehammer, or if you're a keen golfer then you can try smashing the mirrors in with a golf club.
The one negative to this experience is that it only takes place in two cities, Amsterdam and Bratislava, so you would have to plan your stag do around these two destinations, but they're both incredible locations to celebrate your last night of freedom.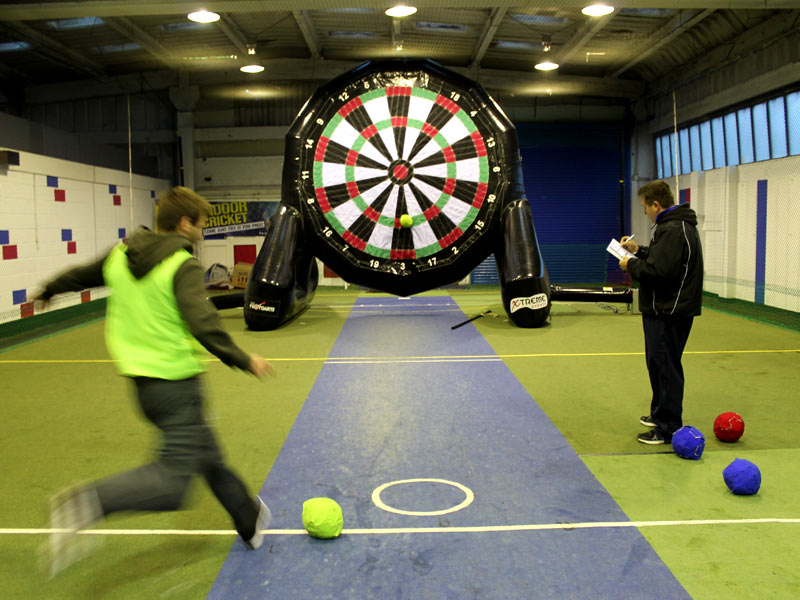 How good is your accuracy? Can you hit the ballseye? This is a great game with all the lads as you try and get that pin-perfect placement.
There are a number of games that can be played and challenges that will be setup by the co-ordinator. You can also prank the groom and make him stand in front of the inflatable dart board trying to dodge all the incoming balls. If you like this idea, make sure to have a read of our list of the best stag do pranks.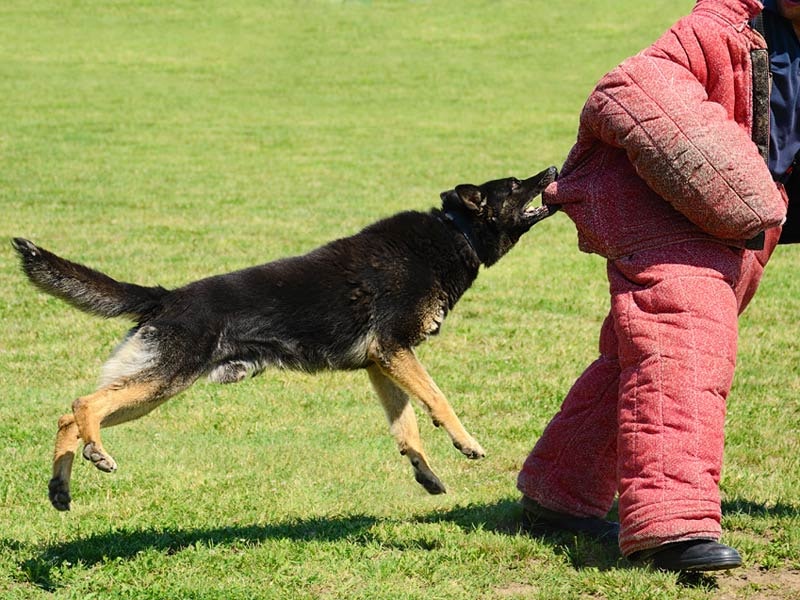 Oh you heard us right! We're talking about getting the groom chased by an attack dog.
Ok, it's not rabid and foaming at the mouth, but it won't make much difference to the groom when he sees the dog charging at him! The police dog is trained to attack the arm, however the groom will be coated in protective clothing.
Do you think the groom will be brave enough? In fact, who cares, this isn't about the groom, it's about his humiliation! This is predominantly an Eastern European stag do activity, largely thanks to the more relaxed laws, so if you're planning a Riga stag weekend then this could be the perfect option for you.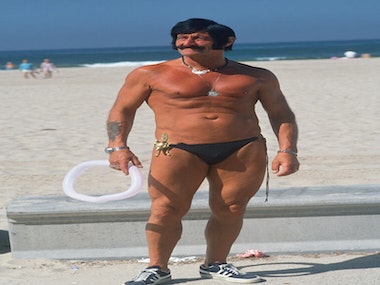 This one is beyond hilarious, as the groom will get a fake tan leaving him a dark shade of 'what the hell did you do'. This works even better if the groom keeps himself prim and proper and always likes to look great, or the other side, if he wouldn't be seen dead with a fake tan on.
The spray tan can be made in the desired shade, so you can choose how harsh you want to go! We're not condoning cruelty, but it only seems right to go right to the max!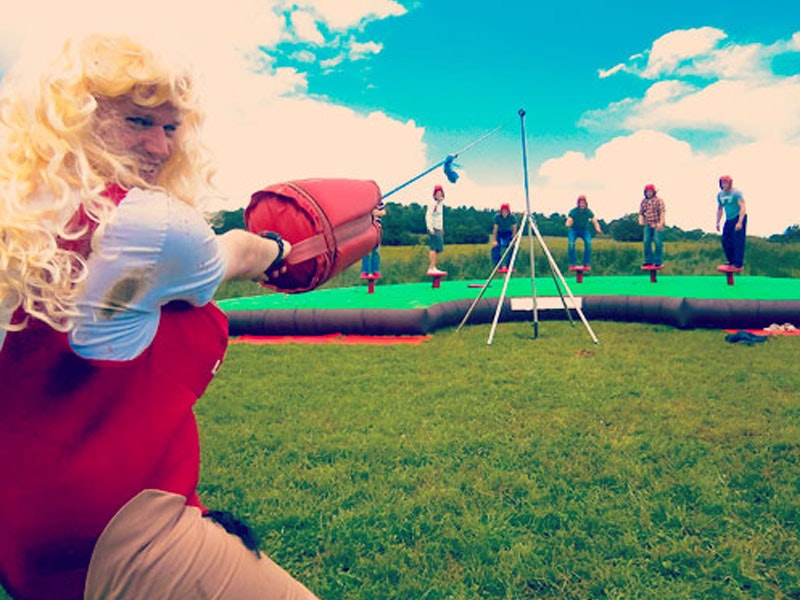 Located in both Bristol and Bath, your group will get to play a bunch of hilarious games, such as welly wangling and drunk pub skittles. We strongly recommend all turning up to this activity in fancy dress, as the coordinators will love it and it saves having to wear something bizarre in the night when you want to get into a club.
This is a brilliant daytime activity that will allow the group to bond and get to know each other better, as well as laughing at each others expense.
The event lasts around 2.5 hours, so make sure to bring some snacks with you, they have vending machines but it's still worth carrying a few bits with you. The winner of the competition will get a cheeky prize to take home as well!
Be The Wedding Band

Time for a real bonding experience, as you get the group to form a band and play live music at the actual wedding (if you dare). The stag group will be provided with numerous musical instruments, such as guitars, keyboards, synthesizers and drum kits, as well as high quality amp systems.
The activity will also involve a team of musicians who will teach everyone to play some songs and how to play the instruments, helping you to all form the band. If the groom is a music lover, or even funnier if they couldn't think of anything worse, this could be the greatest stitch up and make for some embaressing video content for the best man speech.