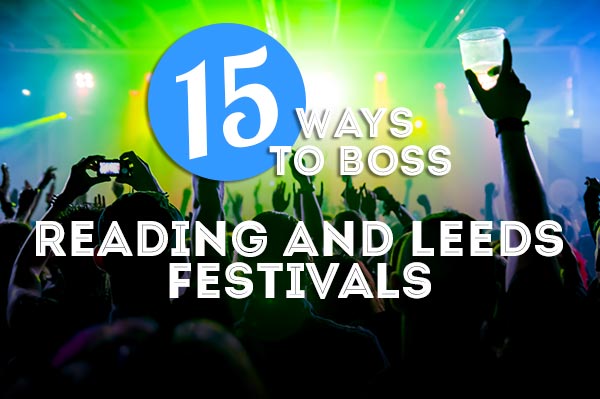 Getting the Most out of Going Abroad on Your Stag Weekend
Despite the economic turmoil, there are still plenty of stags out there who want to celebrate in style for their last weekend of freedom and why not. We believe it's every man's right to have a blow out when he's waving goodbye to his single days and faced with a long stretch of matrimonial... bliss ahead of him. Whereas once going abroad for your stag do would have been unheard of, now it's more common, but if you're thinking you have to stay in the UK because of your tightened purse strings, think again. Weekends abroad are still proving competitive and there are some great deals to be had which might even find you spending less than if you had a weekend in the UK. Because there is still a strong demand for stag weekends abroad, we've put together some handy pointers to ensure that you get the most out of your weekend away.
Don't let a weekend abroad be organised by a half wit

You know which one of your friends this is, and it's unlikely you'd want your mate who's always good for a laugh, but also always losing things and getting lost, to organise your stag do, but this rule goes even more so when it's abroad.
A little (and we mean little) research goes a long way

We do the hard work and make sure that you pretty much have a blueprint for a memorable weekend away, but if you're going abroad a few minutes getting a map of the city and a list of the best bars will serve you well. There's nothing worse than being hot, thirsty, and lost.
Make sure everyone knows the flight times

Ideally, get yourselves to the airport together, that way you can keep an eye on everyone and avoid strays. If you are travelling separately, make sure everyone's clear about when your flights are. There's nothing worse than being stranded in an airport when all your mates are getting stuck into the celebrations 30,000 feet in the sky.
Do something adventurous

If you're going abroad, you're pretty much going to have an amazing time whatever activities you do, but why not take advantage of being somewhere different by doing something really different? You could try shark fishing in Albufeira, Snowboarding in Amsterdam, Skiing in Stag weekend Riga or extreme gun firing in Krakow and many more destinations. You've travelled that far; make sure you have plenty of weird and wonderful stories to tell when you get back home.
Take Out Travel insurance

It's going to be messy and hopefully the worst you'll have is a bruised ego and some damaged pride after your antics on your night out. However, on the off chance anything more of you got hurt, you don't want to be without insurance.

For more details about our stag weekend destinations abroad, activities and prices call the office today and have a chat with a member of our team.