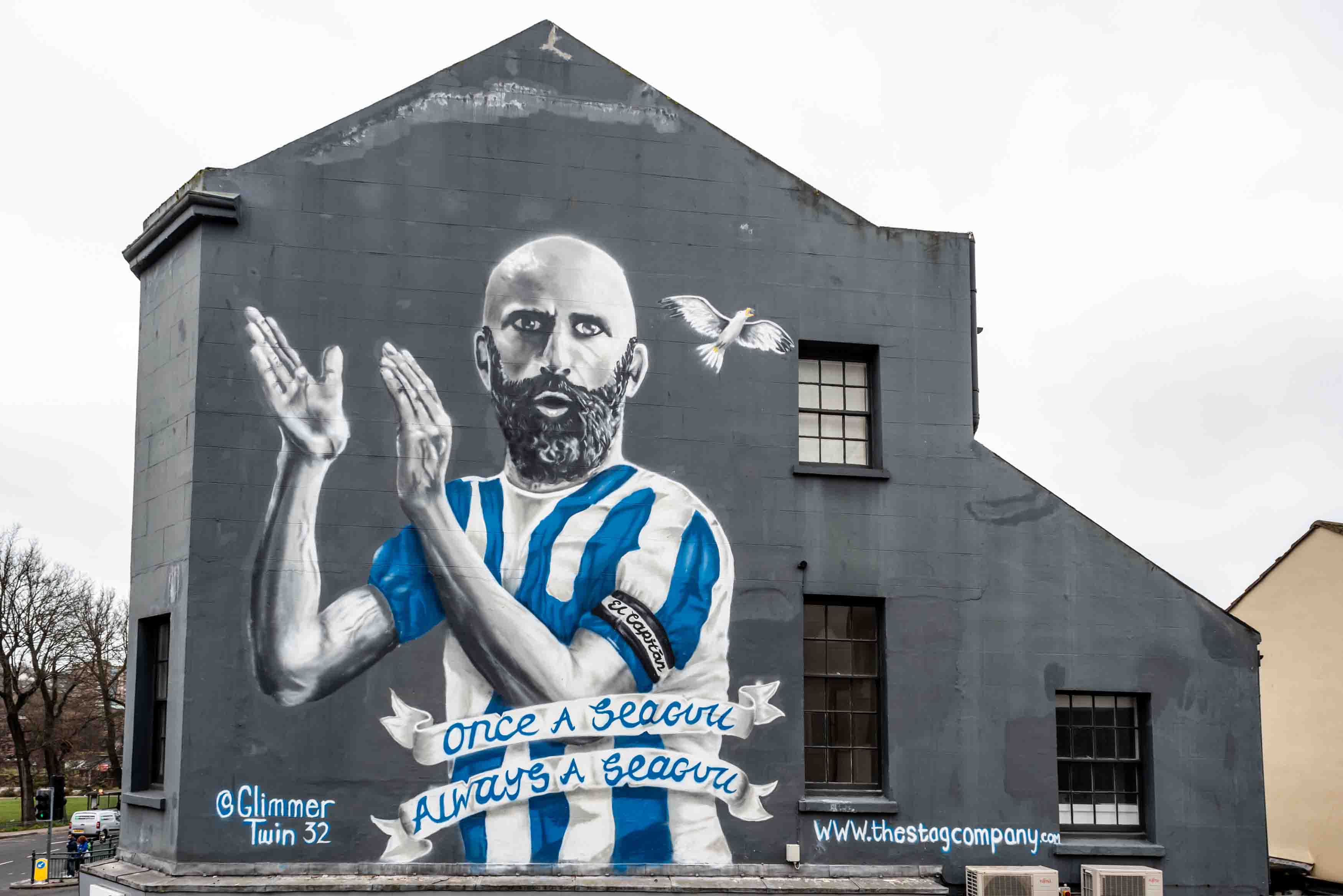 Press Release: Bruno gives the thumbs up to new city centre mural
Categories: Press release
Bruno gave the thumbs up to his new mural today after the controversial response to it a few weeks ago when passers-by got a glimpse of the unfinished version - when the scaffolding was changed.
Meeting with The Stag Company CEO Rob Hill owner of the building and Glimmer Twin the artist, Bruno commented: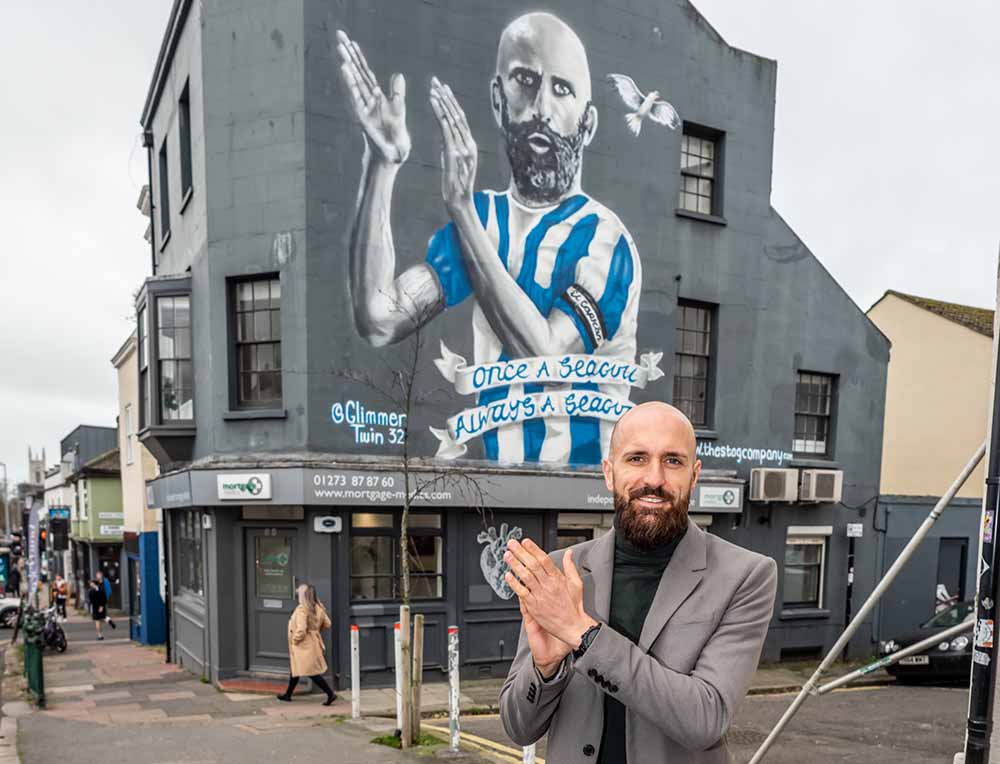 "I love the new mural. Thanks to the Stag Company and Glimmer Twin for bringing it back to the city I know it hasn't been easy"
The Stag Company ran a community campaign to find a new design for the mural on the 7.5m wall in October and Steet Artist Glimmer Twin was set the challenge to paint the mural behind sheeting during the Winter months.
Rob Hill adds:
"Our main aim was to bring the mural back to the city and celebrate a legend. A lot of work has been put into this community project and we are really happy that Bruno likes it"
Bruno, who is pleased with the finished mural has been involved with the campaign from the start. He also helped pick the final design, which features him in the BHAFC stripes clapping the fans, his famous quote 'once a seagull, always a seagull' and a seagull flying above him.
Bruno also adds:
"I feel the new mural represents the new chapter of my career and I love that I am clapping the fans"
Glimmer Twin commented:
"This has been a challenging project but I am really pleased Bruno is happy with the final mural and that I could be part of this community campaign"
For more details on the new mural visit: https://www.thestagcompany.com/bringbrunoback