Deciding on where to go and what to do has to be one of the biggest stag do dilemmas. It could mean the difference between being the constant butt of the banter between your mates, and being able to use it as currency for beers forever more. (We know which one we'd prefer)
You can breathe a sigh of relief though, as there's no pressure because we've decided to play wingman and let you in on some of our fave destinations. This week, we're heading to the West Country and putting the spotlight on the vibrant city that is Bristol. Whether you want to explore Cabot Circus and the Old City, or you want to hit Millennium Square or the St Nicholas Market to explore the food stalls, there's something to keep every stag busy for the weekend. Of course, we wouldn't be able to talk about a stag destination without mentioning the best ways to toast the stag, so read on for our picks to make sure you get the best of Bristol…
West Country Games
First things first, what would a stag weekend be we hear you ask, without an activity or two to get everyone in the spirit? Well, naturally Bristol is home to the West Country games-an action and banter packed way to kill a few hours. The activity includes 9 themed games, and because the stag obviously needs a bit of light humiliation, he'll also be given a fancy dress outfit to wear and a prize will be awarded to the best honorary Bristolian. You won't find this activity in any other destination, so it's the perfect way to have a few laughs on your Bristol stag do, and not something the groom to be will forget in a hurry! Not to mention the photo evidence can be used against him time and time again when he owes you one! When in Bristol…
Treasure Hunt Pub Challenge
Of course, all that action is thirsty work, but thankfully the city is a hub for stags wanting to sink a drink or two. Places worth paying a visit to are the famous Clifton Triangle and Harbourside areas, as well as Union Street and Whiteladies Road. If you do decide to take the lads on a stag weekend bar crawl, be sure to look out for Bristol born artist Banksy's work around the city-with a number of creations in various locations, you might just stumble across one or two. Our treasure hunt pub challenge is the perfect way to explore the famous sights of the city, hear some local trivia and check out the best celeb Bristolians-done via a smart phone app, you can use the activity to explore the best drinking spots for the night ahead. Just don't forget to make time to stop for a beer break along the way!
Beer Tasting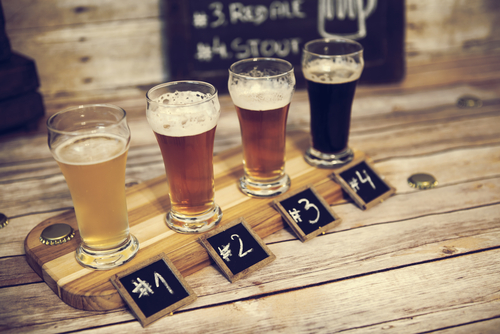 If you're going for something different, you can't get much better than beer tasting. Why just sip on a pint when you can sample a selection of brews? You will be given expert guidance on each beer, so you'll never be short of small talk again when you're waiting at the bar for your round. There's also a deluxe side of food included to soak up all that alcohol. This activity takes place at a top bar in the city, so you'll be able to start your Bristol stag do night as you mean to go on.
Bierkeller
If you're bonkers about beer, it's also definitely worth experiencing an Oompah night. A Lederhosen clad band will welcome you, and you'll be able to party to the resident DJ-expect dancing on the benches and the best beers Bavaria has to offer!
Bourbon Tasting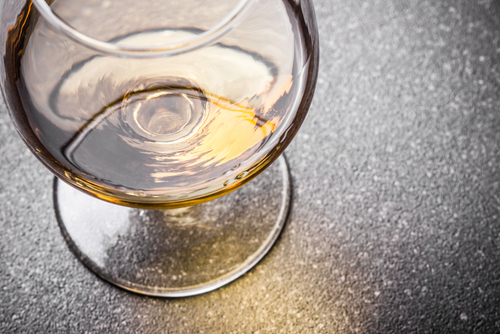 If good old liquor is your poison of choice, then why not try a Bourbon tasting weekend in Bristol? You and the guys will learn the difference between 'blended' 'straight' and aged Bourbon with your Bourbon connoisseur. Not only can you get a head start on the drinking, but you'll also learn a few things to take home with you-you never know when the trivia might come in handy-pub quiz anyone? You will also have a welcome cocktail, blind tasting and a farewell drink to send you off in to the city's bustling nightlife.
If Bristol takes your fancy, call our party planners to find out more about Stag parties in the city on 01273 225070 or visit www.thestagcompany.com
Top tips- Arrive early in the city if you can-there's plenty to do and see, so it's worth getting there in ample time to do some exploring.
-Take public transport-as with any big city, parking can often be pricey and traffic means it can take a while to get around. Getting the bus or train means you will be well connected, but can also have a drink or two-everyone's a winner!
-The city is much bigger than you might think, and the great and varied nightlife is spread around different areas so be prepared to do a bit of walking or order taxis in advance if you don't want to explore on foot.