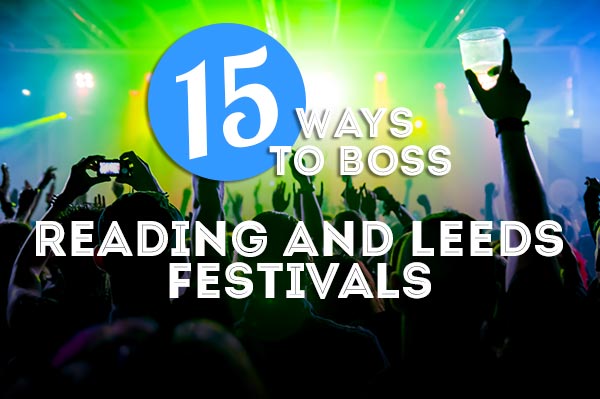 Never been on a stag do? What to expect from a stag weekend in the UK
Okay, are you reading this post shyly hoping no one else can see you in case they all find out that you've NEVER BEEN ON A STAG DO BEFORE?! Okay, I'll keep it down from here. Everyone who's ever gone on a stag do before has had their first time so don't worry too much about being a beginner. Part of becoming a pro is all about experience and learning from others, but just like a new born deer that stands on its own within minutes, as a man you are equipped with animal like instincts which help you survive this essential rites of passage.

First of all, try and find out who's going to gauge the dynamic of the group and the carnage. As a general rule, the bigger the group the more hi jinx can be achieved but don't be fooled because a modest sized group can still tear up a town and be going by 8am. If you know them great, though bear in mind if you know them, then chances are they will know it's your first time and you could be subjected to almost as many initiation tests as the stag himself.

It's probably best not to try and find out too much before you go, but basic information you'll need is where you're going, what activity you're doing, how much it is and how long you're going for. Any more questions than that and you'll start to sound like just a little bit of a girl.

The main areas of a stag do in the UK can are below:

Activity
If you're on a weekend do, chances are there's an activity planned for the day time. Some of the most popular activities you can expect are:

Paintballing
With overalls and safety head gear you'll head out into the battle field with a paint gun and ammo and fight it out in teams trying to hit your opponents and avoid being hit.

Quad biking
Less painful than paintballing but just as much fun. Hop on a quad bike and prepare to get muddy as you trudge through muddy trenches and ditches on these beasts of fun

Karting – Speed, adrenaline, but with less bumps than the above. Fight it out for top position with your mates around the track.

Clays or golf – A bit more civilised but no less competitive these activities are a great way to save energy for the night ahead.

Drinking
There will be drinking and there will be a lot of it, expect shots and possibly drinking games which are a great way of getting people involved and raring to go throughout the night. Word of warning – don't peak too soon, pace may seem like the word for a wimp but no-one wants to be the guy who's dropped back early at the hotel for not being able to stay in the race.

Clubbing
This might not be on the agenda for all stag dos, but most do end up somewhere where the music's loud, the girls are dressed up and shapes can be thrown on the floor. Don't be fooled into thinking however that this marks the beginning of the end of the night – this is really just the beginning.

Lap dancing Club – this is one of the most popular demands from groups of stags on their weekend. If you've never been then there are just a few things you need to know. You will see mostly if not fully naked women – they will dance, they will dance just for you if you pay them. Unfortunately it's a look only affair, so don't upset the doormen by thinking that wink she gave you as her boobs were in your face was an invitation to give her fun pillows a squeeze and make honking noises…a sure fire way to get booted out. Not cool.

Casino
Most are open till about 7am so the casino is a perfect venue to spill into after the clubs kick out. Whether you fancy a flutter or not, most casinos offer food and alcohol so you can carry on the frivolities with something to soak it up.