The Adventure Stag Do: 5 of the Most Popular Water-Based Activities
Attention adrenaline-junkies, the third post in The Adventure Stag Do blog series has now arrived! If you and the lads are a bunch of thrill-seekers searching for activities that will really get your blood pumping, then this blog series will serve as the perfect guide. If you haven't already, then you should have a quick read of 5 of the Most Popular Driving Activities and 5 of the Most Popular Shooting Activities.
Here is a list of just a few of the most popular water-based stag activities that are bound to give you a huge adrenaline rush…
2. Coasteering
4. Surfing
5. Water Park
If you've never tried this activity before, then now is the perfect chance to step out of your comfort zone! It's also a great bonding opportunity for the group as it's vital that you work together and battle against the elements. White Water Rafting is an activity that is bound to get your blood pumping!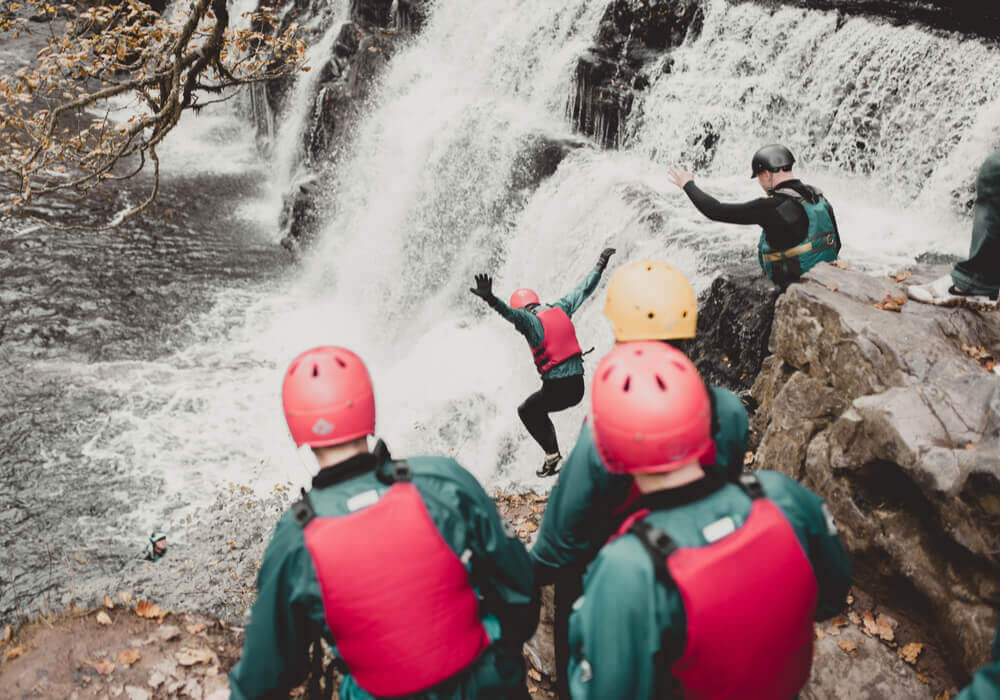 Coasteering is an activity that promises to provide the group with plenty of thrills and will certainly get the adrenaline flowing! If the group are after an extreme twist to their stag weekend, then a Coasteering adventure is a fantastic choice.
Spend some time in the great outdoors and bond with the rest of the group over this thrilling stag activity. If you're not sure what Gorge Walking is, it's been described as a mixture of rock scrambling, climbing and swimming. Gorge Walking is a real adventure, so get ready to experience a rush of adrenaline like none other.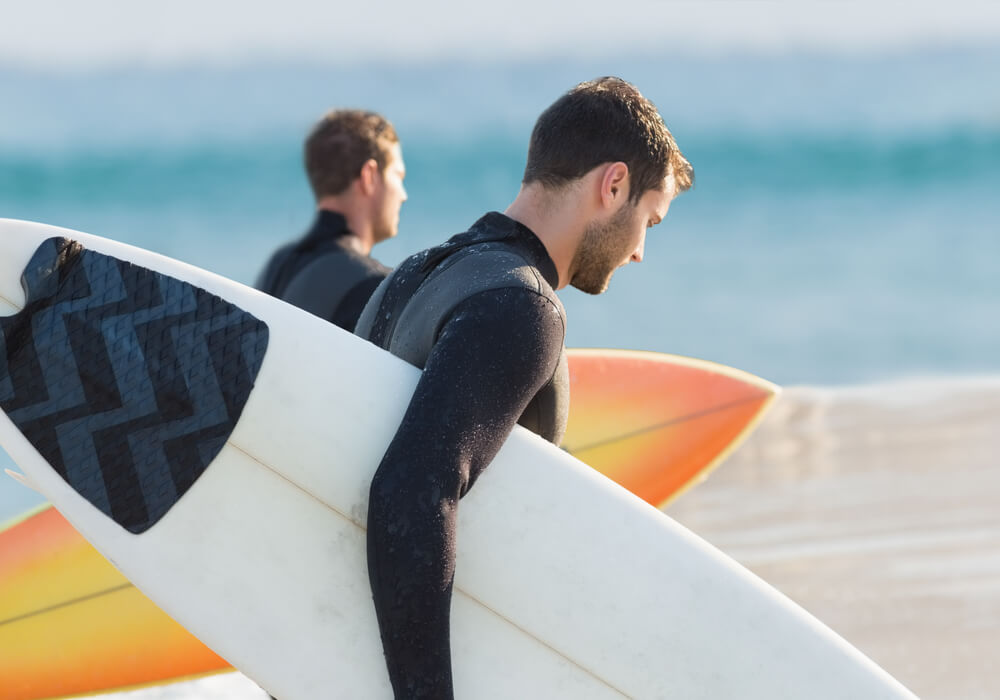 There's no denying that Surfing is a super cool activity that almost everyone would love to be able to master. When you book this activity, you're guaranteed to have an incredible (and pretty hilarious) experience. An expert will teach you how to paddle, how to jump onto the board, how to catch a wave, and by the end of the day you'll even be standing – even if only for a few seconds.
Unleash your inner child with this stag do activity. If you and the boys are planning on jetting out of the UK on the upcoming stag weekend, then why not book a water park? Get your heart pumping as you race each other down the tallest slides. Last one down buys the first round! It may not be as adventurous as what some of you are used to, but it's a guaranteed laugh.
Of course, if water isn't your thing or you want some further options to add to the list, then check out our stag do ideas page where we detail absolutely everything you can imagine.