The best Stag Do Locations 2023
Categories: Best Stag Do Locations Europe & The UK
Planning the ultimate stag weekend for all of your mates can feel like a bit of a task. One of the most important decisions you'll make is getting the location right, so that you can make the most of the activities and sights on offer that will suit everyone in the stag group.
There's so much choice and it's hard to know where to begin. So, to make life a little easier we've collated the best and most popular stag do locations for 2023 in the UK and in Europe- we've even added in some fantastic stag do activity ideas available in each location.

Here is a list of the best stag do locations of 2023...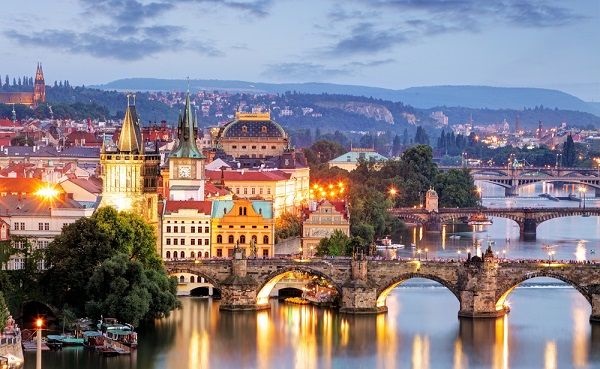 The extensive list of unique activities and lively nightlife ensures that Prague is always a favourite stag do destination. You certainly won't be short of things to do in this city! We can organise a Private River Cruise with a Stripper and Unlimited Beer for you and the boys to enjoy. If you'd prefer something a little more active and adrenaline-inducing, try out a Sky Diving Experience or AK-47 and pistol shooting.
While the UK took over during the shaky period of 2020-2022, Prague came back with avengance in 2023, quickly becoming the top selling destination. Eastern Europe most certainly offers some unique opportunities and some wild activities.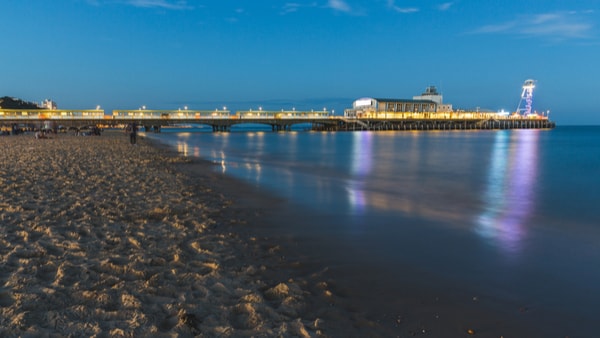 Bournemouth is well known for its lively nightlife and impressive stretch of sandy beaches. If you fancy trying something a little different, we recommend you book the Zombie Assault Package. Have a laugh and ease any pre-existing concerns about a not surviving an impending zombie apocalypse. If you and the lads have a need for speed, we can organise for you to go outdoor go-karting. In the evening, try out one of the many bars and clubs that Bournemouth has to offer.
Bournemouth was the number one stag do destination during the mid 2010's, before Prague took its place, however it is still firmly the number one destination in the UK.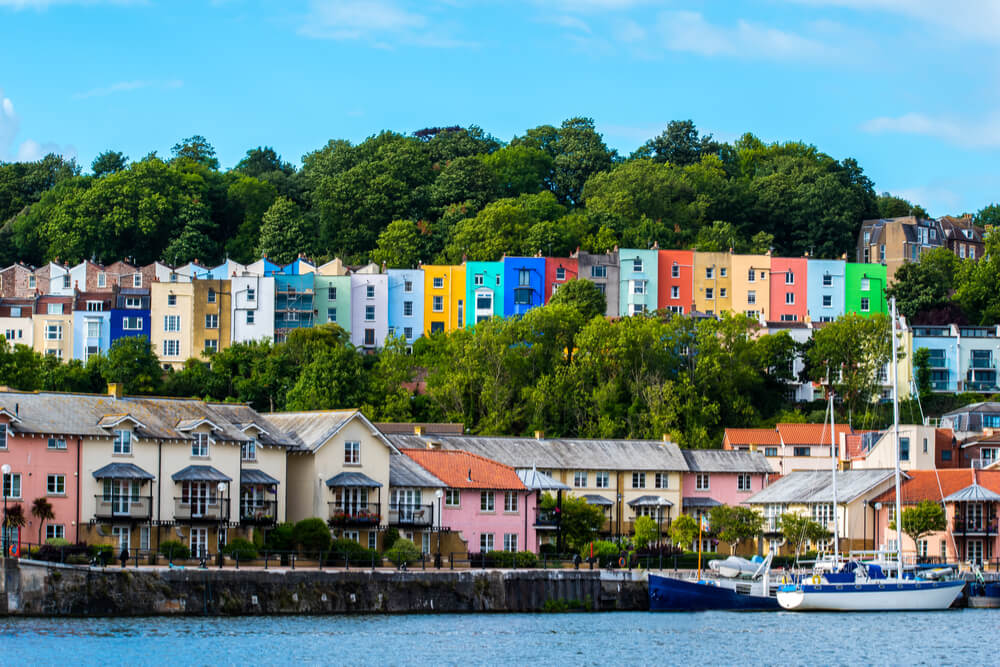 Let your stag weekend go west (in the best possible way)! Head to Bristol for great nightlife and a bunch of activities for the whole group to enjoy. Play bubble football with the boys and see if you're just as skilled as you are normally. The Stag Company can also organise for you to race against each other on quadbikes or try clay pigeon shooting.
This is an ideal destination for those that love outside activities, proving hugely popular for some that are slightly more bizarre and unique as well.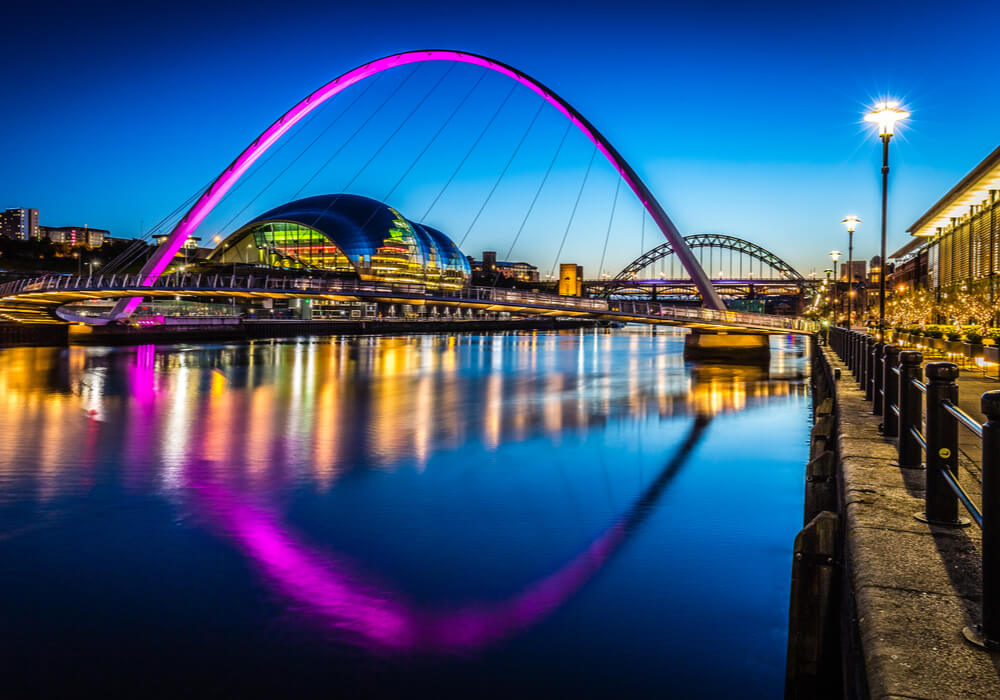 If you're searching for a stag location that offers exceptional nightlife and a wide range of fun activities for the whole group to enjoy, then Newcastle could be the perfect destination for you. The city is brimming with classic stag do activities, such as, Bubble Football and a Mud Buggies and Clay Pigeon Shooting Experience. If you'd prefer something a little more unique, then we could arrange for you to try the hilarious Geordie Games or Xtreme Archery. We'd be more than happy to help you organise your evening plans too and ensure that you experience some of the best nightlife that the city has to offer.
Can any other city in the UK offer you the wild side that Newcastle can? Well it's not limited to the nightlife, as there are plenty of other options available to you when visiting.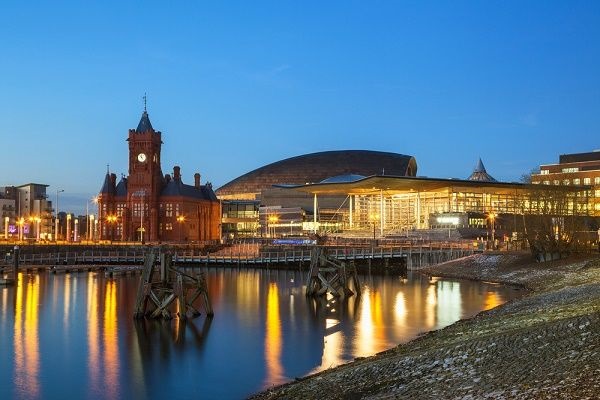 Visit the capital of Wales for a stag do destination that is just as lively by day as it is by night. If you're a bunch of thrill-seekers hoping for an adrenaline induced weekend that'll really get your blood pumping, try a white-water rafting experience or coasteering. If the great outdoors doesn't appeal to you, we have a variety of indoor activities that are real crowd-pleasers. From foot-darts to binocular football – we've got you covered. Cardiff also has great nightlife and a variety of restaurants, pubs and clubs for you to enjoy.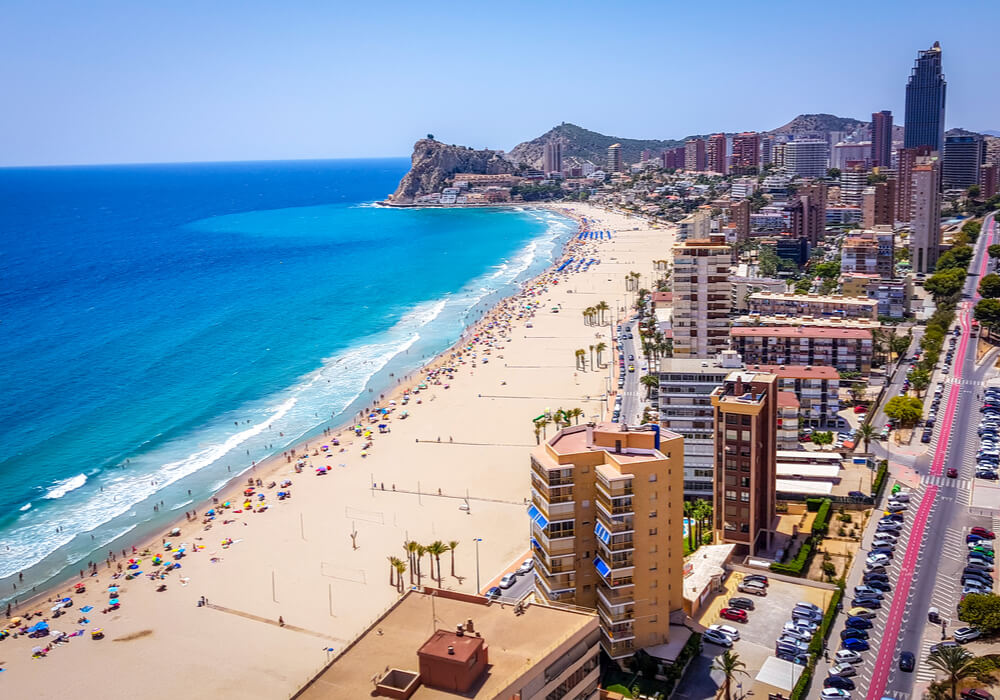 Fancy enjoying a cold beer whilst you soak up the sun on your stag weekend? Round up the lads and jet off to sunny Benidorm for an unforgettable stag weekend. Make the most of the warmer weather and spend the day at a Beachfront Party or Go-Karting with BBQ and Beers. If you're keen on trying some of the classic stag do activities, then this can be arranged too. If your main priority is finding excellent nightlife, then you certainly won't be disappointed in Benidorm.
Benidorm has been recognised by our team as the fastest growing destination, seeing huge increases in demand in early 2023. We have met the demand by working with our suppliers in the region to ensure we have the best possible accommodation and activities available so you can have the dream stag do.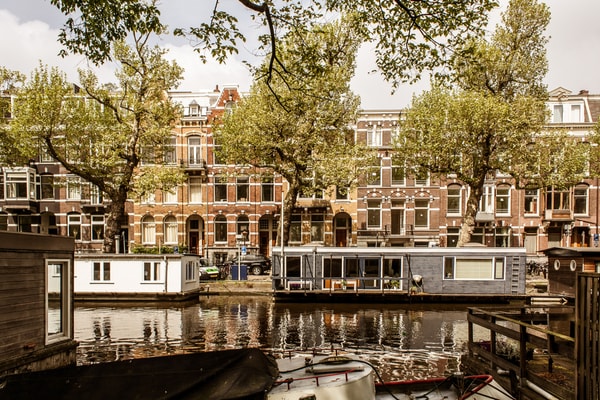 If you fancy jetting out of the UK and spending the stag weekend abroad, why not consider Amsterdam? Start as you mean to go on and stitch up the stag from the moment you land. We can arrange an Airport Police Stripper Pick-up to greet the unexpecting groom! Be sure to have your phones at the ready to take a quick snap of the groom's surprised face (might be best to keep that image away from his bride-to-be though!). We have a range of other activities that you might enjoy too like Rifle Shooting, the Beer Bike and various nightclub options.
This was easily one of the top selling destinations 10-15 years ago, however it is slightly more pricey than some of the Eastern European options, meaning it has slipped slightly, but remains a top seller and with some brilliant activities. If you haven't checked out 'Car Smash' yet...Do it!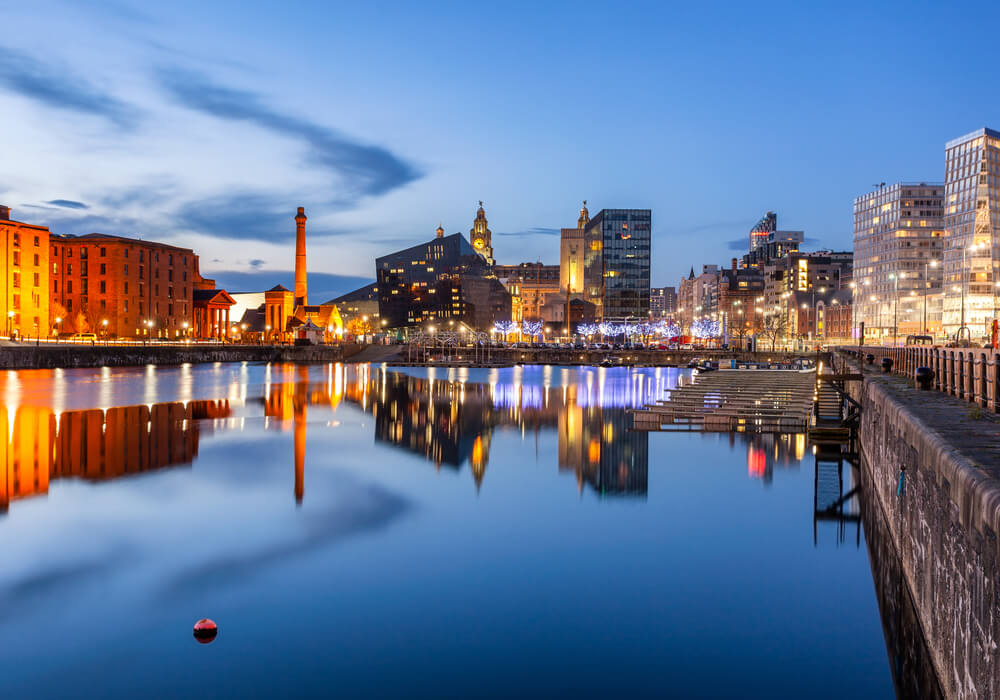 Liverpool has a perfect mixture of exciting daytime activities and buzzing nightlife options which makes it a popular choice amongst stag groups. Whether you're an active bunch looking for adrenaline-inducing activities like an Archery, Air Rifle and Quad Biking Experience or if you'd prefer a laidback weekend with a spot of Bourbon Tasting, this city caters for all stag groups. From a Comedy Club to Nightclub Entry, there are plenty of options for your evening plans too!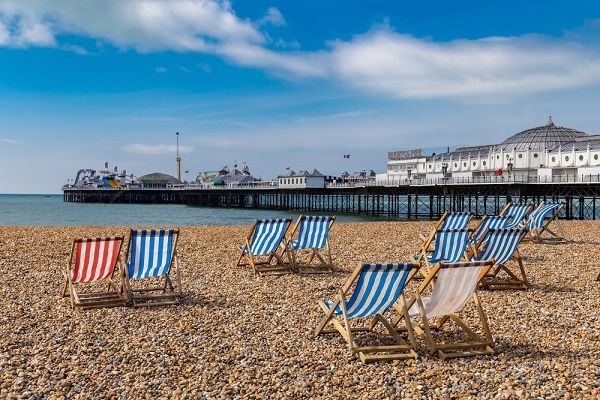 Often dubbed a 'mini London by the sea', this seaside city is a constant favourite for stag weekends. Brighton's vibrant nightlife that spills out onto the seafront, and the wide range of activities on offer, ensure that it's a great stag do destination. We could organise for you to go paintballing, the ultimate stag activity! Divide into teams or group together and target the stag – either way it's a guaranteed laugh. Why not try out the guided bar crawl and book nightclub entry to finish your night on a high with the boys.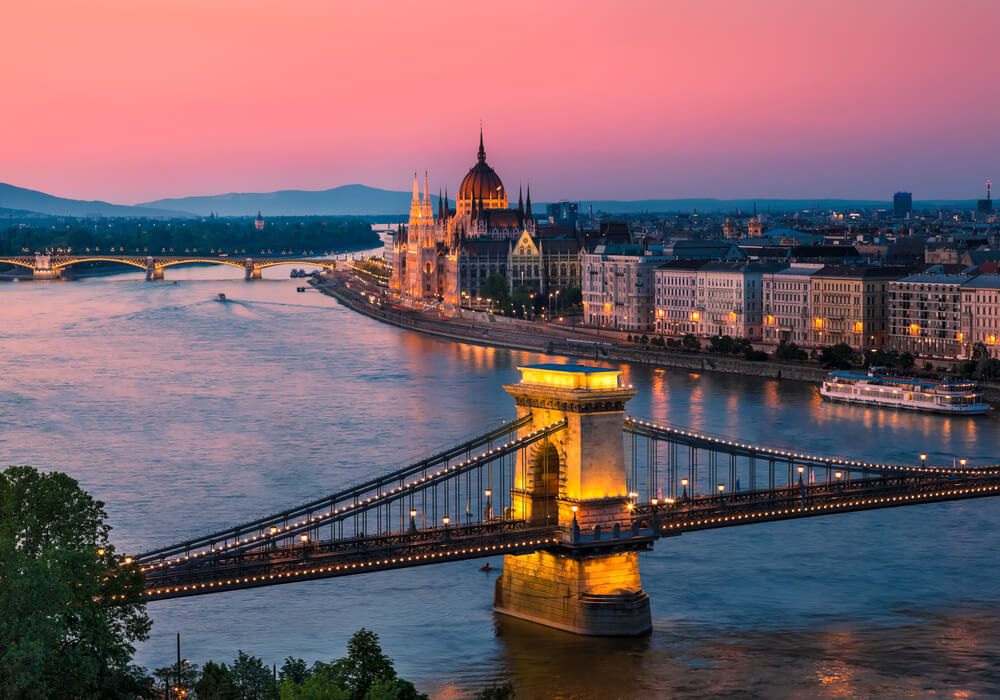 Budapest is a real favourite amongst stag groups, and we can certainly see why! You and the lads will be spoiled for choice with the wide range of excellent stag do activities that this city has to offer. From a Shooting Experience to Quad Biking, Budapest is brimming with activities that your stag group will love. If you're keen on ensuring that the stag has a weekend to remember, a Steak and Strip Dinner is a fantastic choice! We have a variety of incredible nightlife options that you can book too.

The home to the Edinburgh fringe festival, the most hilarious time of your life, albeit when prices in the city go through the roof, Edinburgh is a hugely popular destination for stags looking to leave England without jumping on a plane.
The nightlife is amazing, while the activity range is brilliant with something for everyone. If you're not sure what to do, then you might want to check out the Highland Games Experience. You could follow this up with an Edinburgh pub crawl taking you to all the best pubs in town for a few cheeky drinks before it all gets too messy.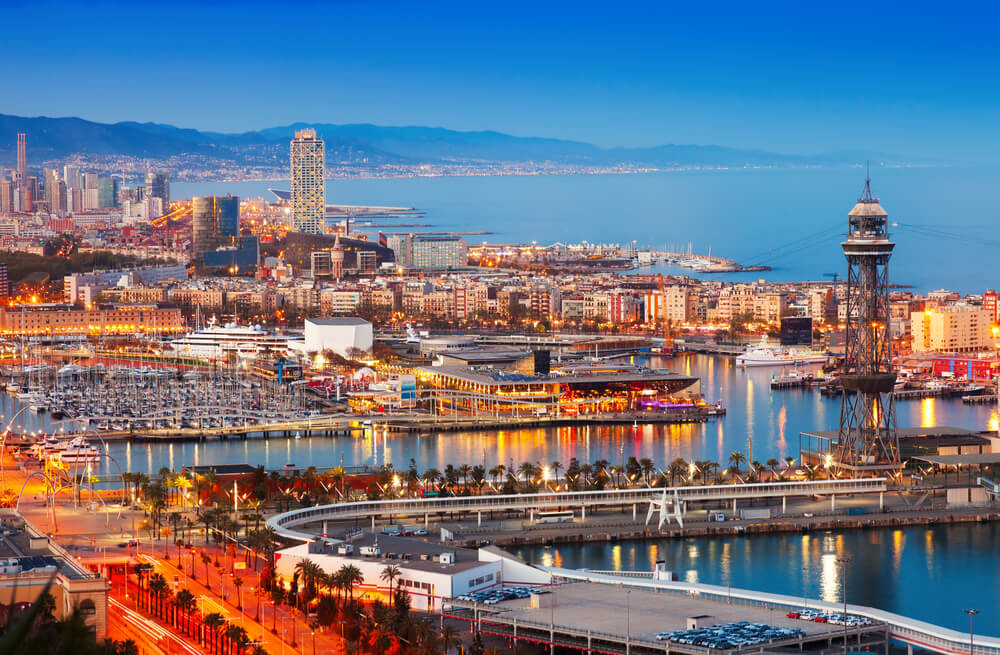 If the thought of enjoying a cool beer in the sun with your mates sounds appealing, then you should book a Barcelona stag weekend. For all the football fanatics, we can organise for you to go on a Nou Camp Stadium and Museum Tour. Or you could choose to book the Original Barcelona Boat Party! Barcelona has great nightlife too and you can make the most of it by choosing to book the Complete Stag Night.